Chevy Vehicles Now Available with New Amazon Key In-Car Delivery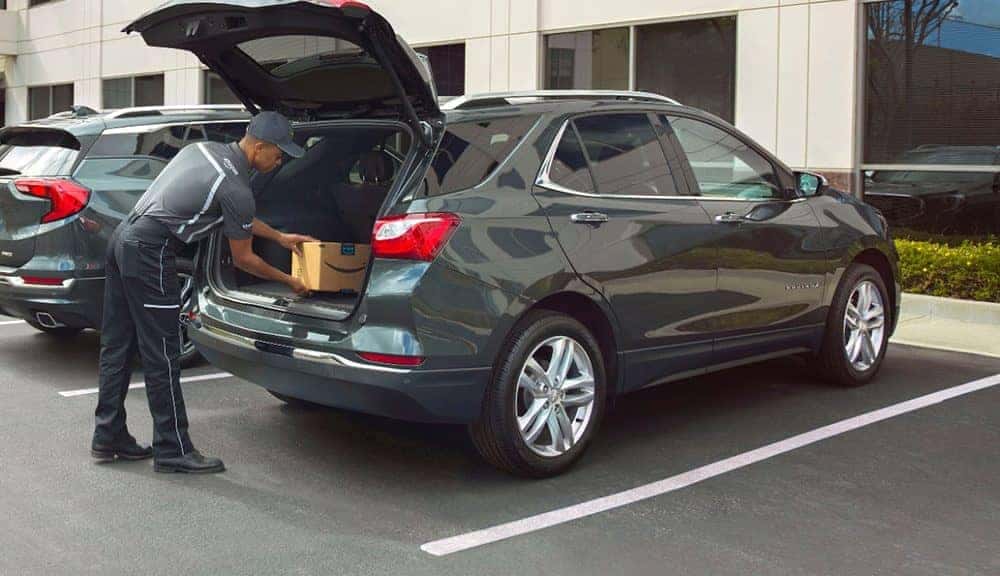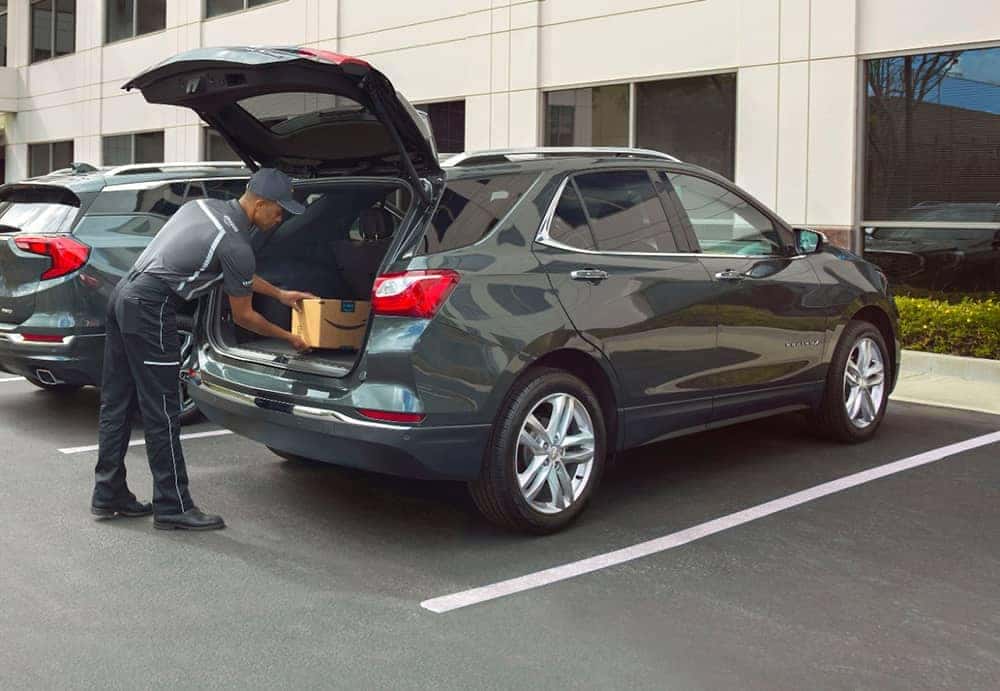 Automakers are always looking for a new way to improve their vehicles, and now more than ever they are doing that with tech. GM has partnered up with Amazon to offer a completely new service that uses tech to make life easier. The new service is called Amazon Key In-Car Delivery and it makes it possible for Amazon packages to be delivered inside of select Chevrolet, Buick, GM, and Cadillac vehicles.
How To Use the Service
Amazon Key In-Car Delivery is available in 37 U.S. cities and requires a user to be an Amazon Prime member, have an Amazon Key account, an active OnStar account and a GM vehicle that is 2015 or newer. To use the service, a user needs to download the Amazon Key App, sync it up with their OnStar account and register the delivery location. Once that is complete, users can opt for the in-car delivery option whenever they place an order.
How It Works
So how does the package get in the car? The courier uses satellite location tracking to locate the vehicle, and then they are able to wirelessly unlock the trunk and put the package inside.
Advantages of Amazon Key In-Car Delivery
The service is great for people that don't like their packages waiting outside unattended. It's also especially helpful for people that get items delivered while they are out of town for a few days because not only is the package kept in a secured area, it is also kept out of rain and other elements. The service also makes it easier for people to get deliveries and keep them hidden from other people in the household, which is nice for presents that are supposed to be a surprise.
"Partnering with Amazon to leverage our embedded in-vehicle connectivity gives Chevrolet, Buick, GMC and Cadillac owners the option to conveniently receive deliveries inside their vehicle parked at home, work or near other locations in their Amazon address book," said Alan Batey, President, General Motors North America. "This is another example of how we provide customers with technologies that add value and enhance the ownership experience."
If you have a Chevy vehicle that is of the 2015 model year or newer and you want help setting up the service, come to Miami Lakes Automall, we'd be happy to help. If you don't have a Chevy and you want to get a Chevy and benefit from all of their convenient technology options like Amazon Key In-Car Delivery, we can help with that, too. Miami Lakes Automall has a huge selection of Chevy models and we're open seven days a week.
---
---
---
Previous Post All-New Chevy Silverados on Their Way to Production Next Post Ways to Improve Your Truck's Fuel Efficiency