Chevy Suburban RST Performance Packag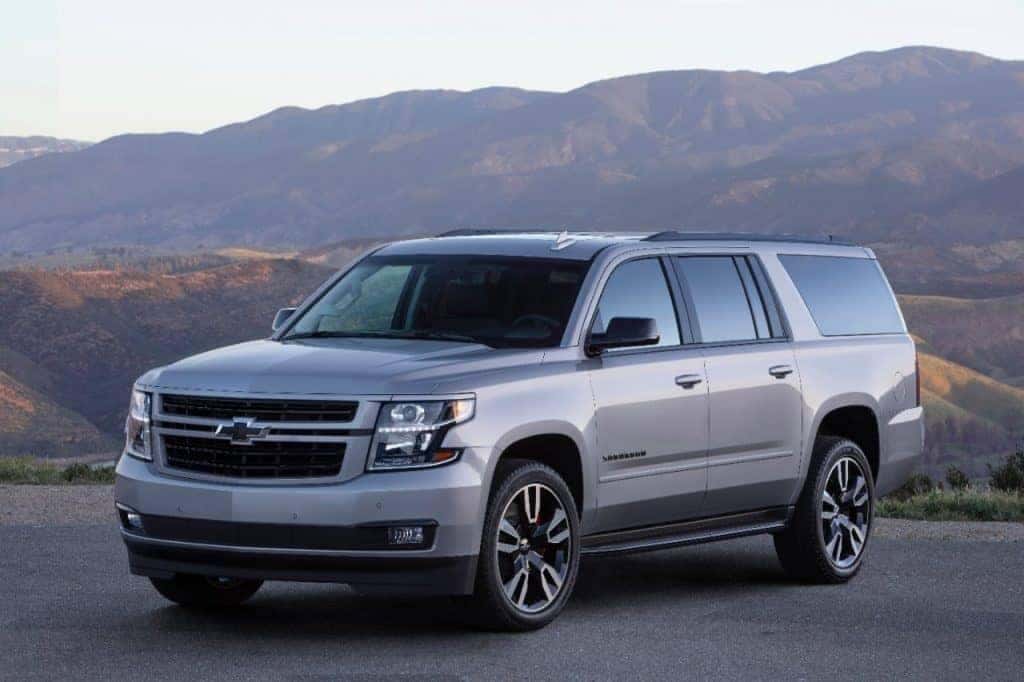 Photo credit: Chevrolet
Summer 2018 is going to be one to remember, especially for those Suburban lovers out there. For one, the new 2019 Chevy Suburban will be available and along with it, the new RST Performance Package will be an available option. Let's get into all the upcoming changes for one of Chevy's best selling vehicles.
More On the Suburban RST Performance Package
The 2019 Chevy Suburban RST Performance Package features a 420-horsepower 6.2-liter V8 engine, Magnetic Ride Control with performance calibration and a new Hydra-Matic 10L80 10-speed transmission. Available as an upgrade, customers can order the Performance Package this summer. (Not a bad way to start off your summer.)
This is the first time the 6.2-liter V8 which produces 420 horsepower and 460 lb-ft of torque will be available in the Suburban. Chevrolet boasts three innovations that make the most of the the vehicle's power, torque and efficiency in its latest technology. The included innovations include direct injection, Active Fuel Management and continuously variable valve timing.
So, what exactly is Magnetic Ride Control? An active suspension that notes the road at every passing moment you're driving and can calibrate the electronically controlled shock absorbers in as little as 5 milliseconds. This means your vehicle will have suspension that delivers both improved body-motion control during any turns and increased overall comfort. The new performance calibration included in the Suburban RST Performance Package increases body control for even higher levels of complete responsiveness and enjoyment while in you drive. Active Fuel Management provides better fuel economy.
The 2019 Chevy Suburban RST is expected to have a towing capacity of 8,100 pounds and other changes are anticipated on the vehicle's body-color grille, door handles, window trim and Chevy bowties.
"The RST Performance Package made its debut on the Tahoe RST last spring, and the response from our customers was overwhelmingly positive," said Sandor Piszar, director of Chevy Trucks Marketing and Advertising. "In fact, Tahoe RST with the Performance Package is the fastest-turning Tahoe model, and we've received customer requests to offer the same performance and power to Suburban RST. Delivering on those requests with the Suburban RST Performance Package is another example of how Chevrolet has continually invested in the segment, developing models with combinations of capability, technology and performance to meet the needs of different customers."
The 2019 Chevy Performance Package is available as an upgrade to the Suburban, which was introduced in 2017. Included with the package will be 22-inch wheels wrapped in Bridgestone P285/45R22 tires and will feature a new 10-speed automatic transmission. Since this while is not out yet, we don't know every great feature sure to be included with this vehicle yet, so we'll have to wait and see.
Find Your Chevy With Us
If you're encouraged by reading this to upgrade your vehicle to a new Chevrolet, we have hundreds of new vehicles, including the 2018 Chevy Suburban at Miami Lakes Automall.
From all-new Chevy vehicles to late model pre-owned vehicles , we're your destination to buy, lease, trade-in or sell a vehicle.
* If you're in need of an appointment at our service center, our staff can help you out with a simple appointment you can make right here . Let us cater to your needs and we'll suggest any maintenance required down the road. Providing your vehicle with top performance, safety and driving ability is our goal along with your happiness. Stop in to see what we're capable of at Miami Lakes Automall ! *
Previous Post Forget a Minivan, Get a Chevy Traverse or Chevy Tahoe Next Post My Chevrolet Rewards Program