Chevy to Release Midnight Edition of the 2015 Impala – Miami Lakes Automall Chevrolet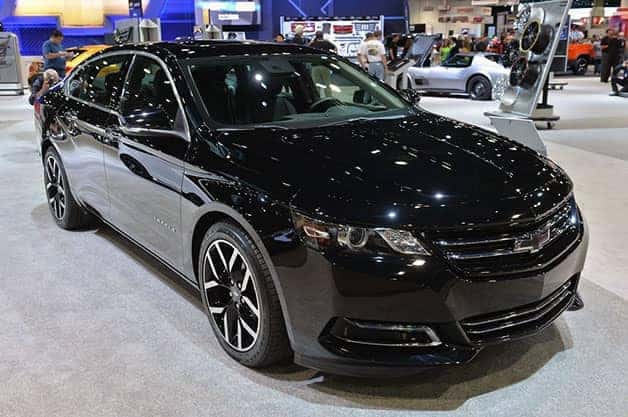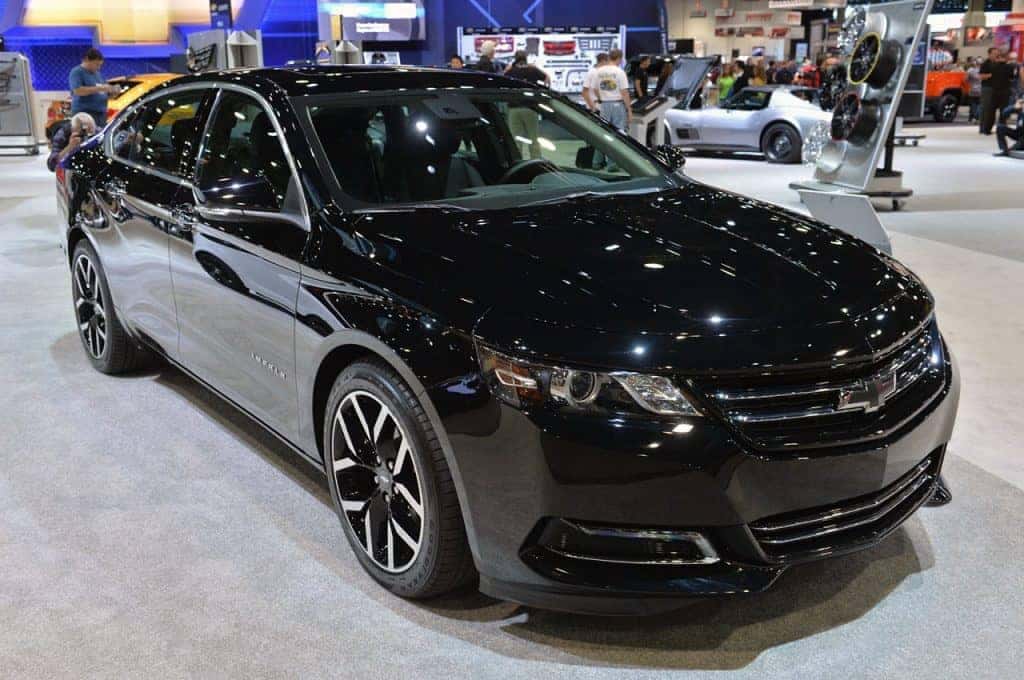 The Chevy Impala doesn't beg for attention, it commands it with its elegant curves and bold stance. When you drive around the streets of Miami in this work of art, you'll see the envious stares onlookers wear. Simply, the Impala exudes style and it's about to receive an impressive enhancement.
Back in Black
Chevy unveiled the Impala Blackout concept at SEMA. This model featured some of Chevy's most stylistic accessories such as the 19-inch aluminum wheels in black paint, a rear spoiler, stainless steel pedals in the interior and an 11-speaker audio system from Bose. Altogether, this model garnered much attention for its striking design and exceptional offerings.
Now, it's apparent Chevy may have this concept of the Impala to your Chevrolet Miami dealers by as early as late spring. Chevy's marketing director, Steve Majoros, told Edmunds that the concept car seen by many at SEMA would be called the Midnight Edition. Since Chevy used all their accessories to create the concept model, it shouldn't take them long to put these together in production.
Exhilarating Performance
This strong model should bolster an already exceptional car. This new Impala has something for everyone. If you crave power, then the 3.6-liter V6 engine is the perfect fit, as it propels the car from zero to 60 mph in just 6.8 seconds. Additionally, to ensure crisp handling, Chevy equipped the Impala with the electric rack-and-pinion steering system.
Mobile Hotspot
The new Impala also will appeal to tech enthusiasts. This stylish car is a mobile hotspot with its built-in 4G LTE Wi-Fi. This allows you to synchronize your smartphone and tablets to access the internet with ease. The Impala also comes with OnStar's Basic Plan. As part of this, you can receive vehicle diagnostics and download the mobile app to unlock your car, remote start it (if applicable) and activate your lights.
Overall, the 2015 Chevy Impala offers many unique benefits that will appeal to buyers. On top of this, with the Midnight Edition rolling around in late spring, it gives you the opportunity to drive a model that takes the Impala's best features and enhances them.
Previous Post Introducing the 2015 Chevy Trax: Where Smart Meets Versatility Next Post 2015 Chevy Colorado Earns Motor Trend's Truck of the Year Honor