Chevy Adds Diesel Option on 2018 Chevy Equinox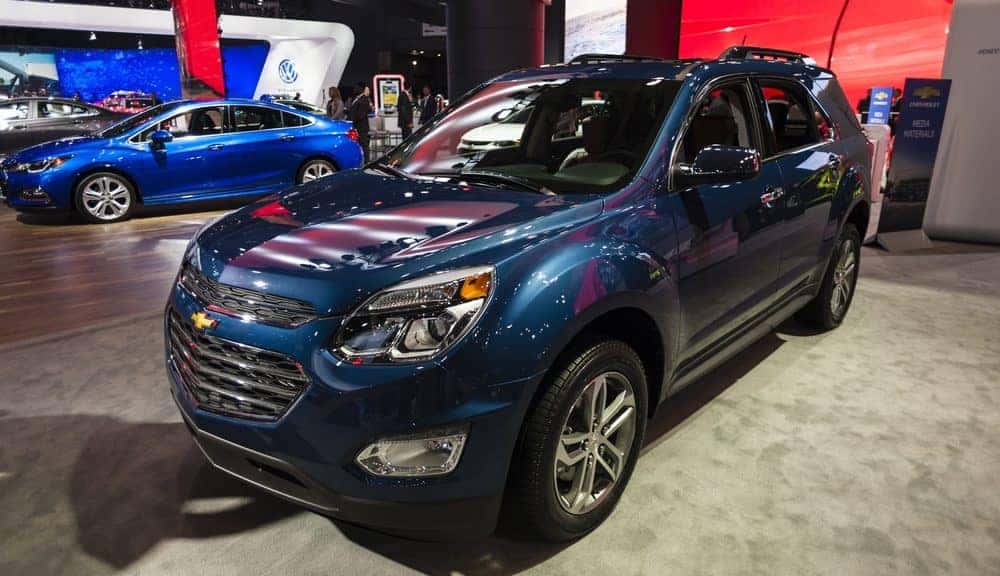 *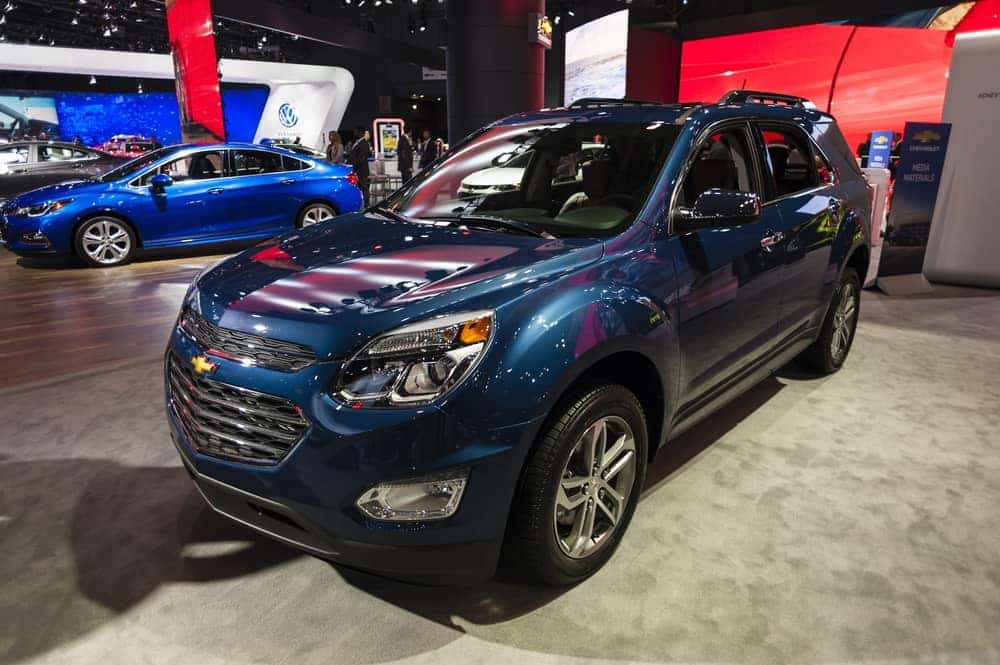 *
Coming in early 2017 is the new 2018 Chevy Equinox, which will be lighter and available with an all-new diesel engine – the first diesel on a CUV in the U.S. Check out what changes are coming to the 2018 Chevy Equinox
Engines
The 2018 Equinox lineup will be available with three different turbocharged engines, including the 1.5-liter 4-cylinder turbocharged engine, a 2.0-liter turbo engine, and an all-new 1.6-liter turbodiesel engine. The new diesel engine is expected to produce 136 horsepower and 236 lb-ft of torque and GM says the diesel engine will have a fuel economy of 40 mpg on the highway.
All-New Interior and Exterior
What other changes are being made to the 2018 Chevy Equinox? So far we know the exterior and interior have both gone through a major redesign. The body is four inches shorter and the entire vehicle is 400 pounds lighter, yet somehow Chevy managed to add 3.5 cubic feet of cargo space inside the vehicle.
We also know that the body-style will be similar to previous models, but it will look sleeker and have more up-to-date features. The new model will have all of Chevy's new technology options like MyLink radio, OnStar and Teen Driver technology.
If you are ready for a new Chevy Equinox right now you can search our available Chevy Equinox inventory here . But if your current lease is up in 2017, the 2018 Chevrolet Equinox will be available at Miami Lakes Automall.
Photo source: Shutterstock
Previous Post Need a 9-passenger SUV? Try the Chevy Tahoe or Suburban Next Post Dolphins and Uber Pair Up & Offer New Tailgating Experience