Chevrolet Releases Clever App To Curb Distracted Driving – Miami Lakes Automall Chevrolet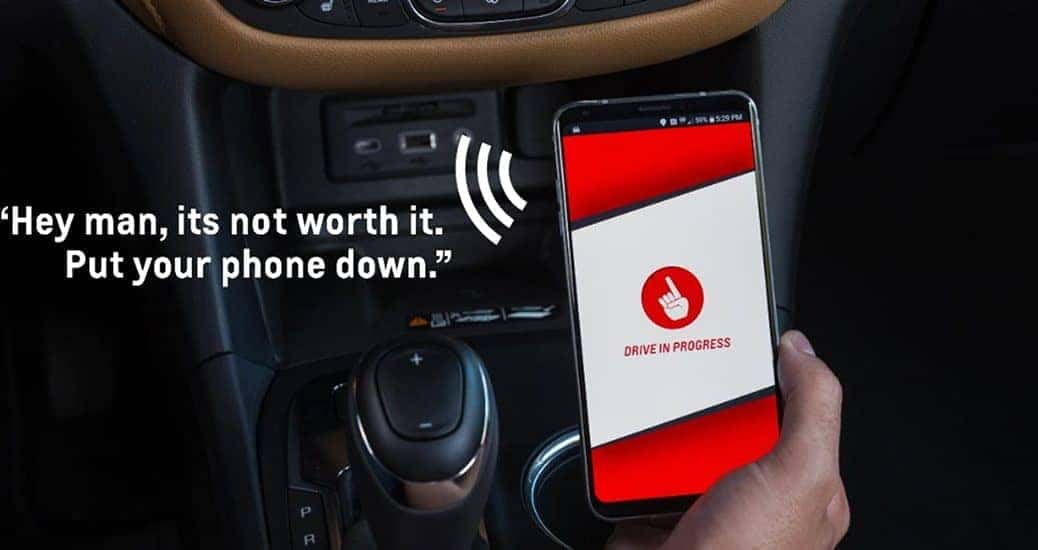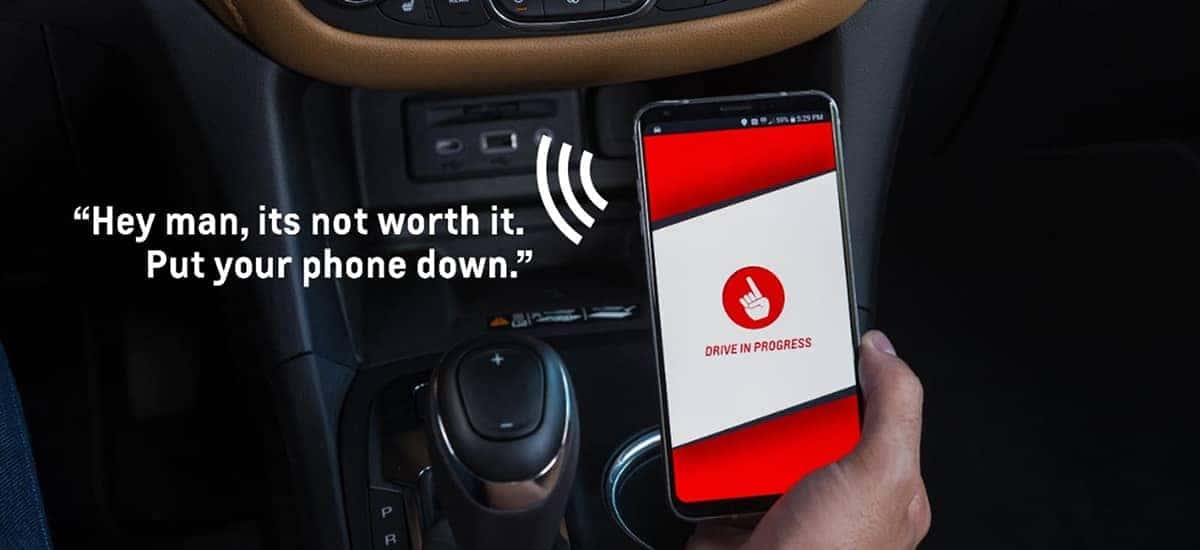 Photo credit: Chevy
Chevrolet knows many drivers can't resist using their smartphones while driving. To help curb this behavior in drivers, Chevrolet has developed a brand new app to assist drivers in keeping their eyes on the road. The app is known as the "Call Me Out" app for Android smartphones and will use new technology to attempt to discourage cellular use, or cellular abuse rather. The app will be able to tell through the phone's accelerometer and GPS to know if a phone is traveling at high speeds, which will trigger alerts to go off if the driver uses their phone.
How Does the App Slow Down Cell Phone Use?
Once the app is installed (currently only available for Android phones), any speeds above five miles per hour won't allow the driver to go into their device without hearing personalized messages. The messages that play are recorded by the driver to whomever they want. Family and friends are encouraged to say it's not worth answering or responding to texts or calls while driving. One thing is clear with the problem of drivers using smartphones, and it's not just a problem facing young drivers. According to a 2018 Research Now survey, up to 84 percent of people admit that distracted driving while handling a phone is dangerous, yet 90 percent of drivers admit to being part of that same problem. Chevrolet has made this app to find a way to overcome such widespread distractions.
What Else Does the App Handle?
Since the app is mainly used as a deterrent towards drivers losing concentration while behind the wheel, there's also a reward system. The reward is based on points that a driver can accumulate over time with a scoreboard and ranking system. App users can add others to follow and measure their success avoiding the bad habit of being a distracted driver.
"Today's vehicles offer a range of active safety features like Lane Keep Assist and Forward Automatic Braking that help drivers stay more aware of their surroundings. But we also know the vehicle is only one element. Chevy's Call Me Out app gives drivers another great tool to reinforce good driving behaviors — and as a mom of a teenage daughter, I personally know how important it is to model good driving behaviors and encourage others to do the same." said Tricia Morrow, Chevy safety engineer.
Call Me Out Is Available Now
While the app can only provide so much resistance, it's up to the driver to stay off their smartphone and think of the consequences of distracted driving. Call Me Out is available now to download through the Google Play Store..There is no word on when the iOS version of the app will be available for those who have an iPhone. Chevy is committed to helping drivers of all ages by making vehicles as safe as possible, but ultimately the safety of driving in the modern world requires more than great safety features. Drivers have to commit to not being distracted!
Drive Safely And Find Your Latest Chevy With Us
To find the latest new Chevy vehicles , there's no mistaking where to go. At Miami Lakes Automall, you can find a range of options and we'll be happy to show you our line-up for a test-drive. There's hardly a feeling like driving a brand new vehicle off the lot.
Experience with a test drive some of our outstanding vehicles, all at one place at Miami Lakes Automall . Let our friendly staff assist you with your buying, selling or trade-in needs and our trusted servicing department can work with you for any future servicing or repair needs. Just a simple appointment and we'll do what we can to get your vehicle survived in a timely fashion. Stop by for your test-drive today!
Previous Post Chevrolet Malibu and Malibu Hybrid Prove Chevy Sedans Are Staying Alive Next Post Why The Chevrolet Colorado Bison Is Intense and Incredible