Chevrolet Might Be Advancing Release Date For The 2021 Corvette C8 – Miami Lakes Automall Chevrolet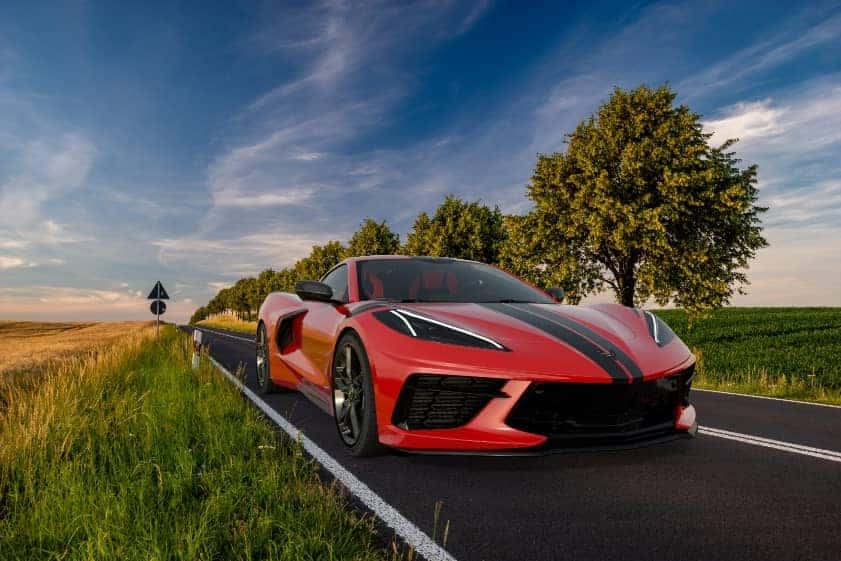 The production of the brand-new Chevrolet Corvette C8 has been going through hell and high water to come into completion since 2019. This tumultuous affair started when the United Auto Workers Union arranged a strike and shutdown from state-to-state at GM facilities for about 40 days, putting a pause at the start of production. The global pandemic that followed afterward only worsened the situation.
Presently, it seems as though things are on the up and up for the making of the C8 since Corvette Action Center reports that production has stabilized with two shifts producing an average of 186 cars per day, which is an increase from where it was just a month prior. Due to this, the production start date of the 2021 Corvette is being moved up a lot sooner.
An update of the production was released Thursday of last week (Nov, 6) with General Motors (GM) saying that the making of the 2021 Chevrolet Corvette is now set to start December 8, which is about a month earlier than it was expected that it would begin. It's plausible that GM might still produce the 2020 and 2021 models at the same time as the automaker is attempting to hit its original 20,000-unit production target for the model year, but this could only happen if the orders prove to be outstanding. In fact, last month, GM took down its configurator for the 2020 Corvette and put up one for the preference of the 2021 Corvette.
The shift from the Corvette production in 2020 to 2021 should be one that is far less stressful, especially since only minute changes have been introduced. On top of this, two new exterior colors have been added as well as new stripe options. There is also a new color scheme in the interior, wireless Apple CarPlay and Android Auto, and magnetorheological dampers as a standalone option.
To sum up what that means for customers, those who made their purchase for the 2021 Corvette C8 could possibly get their cars sooner rather than later, and in some instances, it could be their new Christmas present…from themselves. If you ask us, there's nothing like a new sporty muscle car that indicates a sign that things are looking brighter for the new year.
Cool Features To Look Out For
Highly advanced technologies like wireless phone charging, NFC (Near Field Communication), backing for over-the-air updates and a 1080p Performance Data Recorder.
Apple CarPlay and Android Auto are now standard.
A new Chevrolet's Infotainment 3 Plus system, with an 8.0-inch touchscreen and Bluetooth audio streaming, as well as a 4G LTE mobile hotspot.
A Magnetic Ride Control 4.0 suspension system for aiding driving with potholes or slanted driveways.
An all-new Full-Length Dual Racing Stripe is available for sprucing up the cosmetics. Specifically comes with blue, orange, red, or yellow stripes. Also has a new gray and yellow color arrangement involved in the options.
Miami Lakes Chevrolet
Our dealership has a wide range of vehicles from the Chevrolet company , and will soon include the mighty 2021 Chevrolet Corvette . Those who are interested in this vehicle can call our sales department or simply chat with an online representative for further information. Feel free to also check out other great models at Miami Lakes Chevrolet , such as the Silverado or Tahoe, until you find something that suits you best!
Photo Source/Copyright: Shutterstock via photographer Mike Mareen
Previous Post 2021 Chevrolet Silverado Gains New Realtree Special Edition Next Post The 2021 Ford Ranger and 2021 Chevrolet Colorado Have An Off-Roading Face-Off