Chevrolet Leads the Way In Safety Features For Teens – Miami Lakes Automall Chevrolet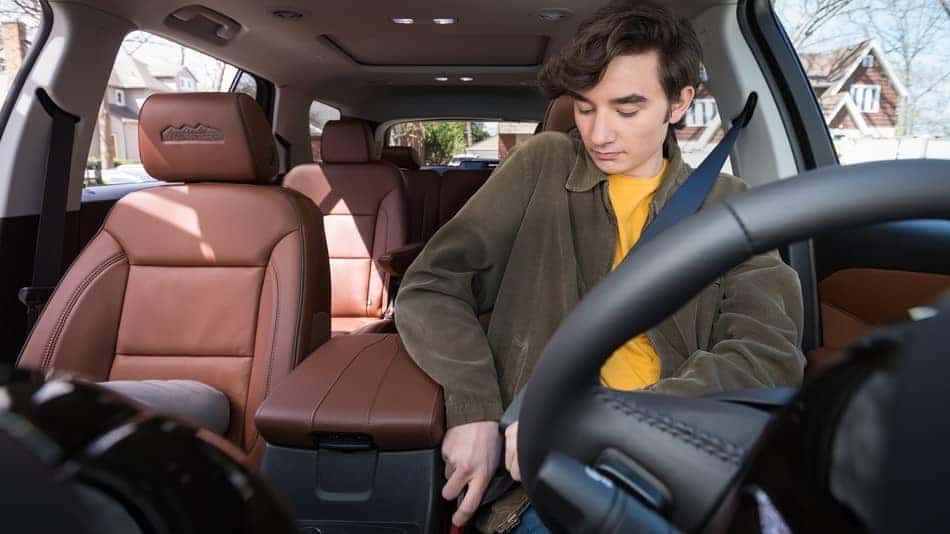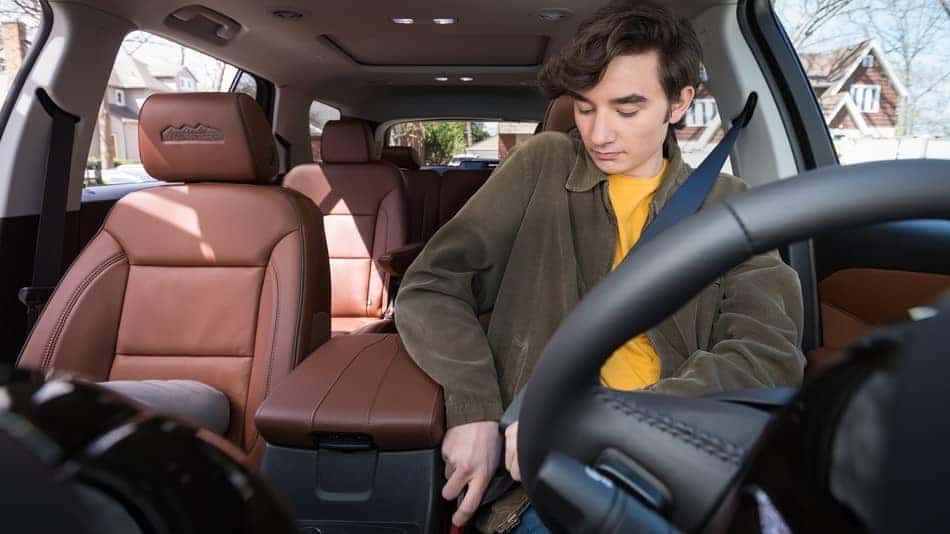 Photo credit: Chevrolet
Chevrolet is taking a strong stance on a group notorious for poor driving habits, bad judgment and a lack of experience: teenage drivers. Among the biggest reasons teen drivers are a threat on the road to themselves and others isn't speeding as much as it is driving without a seatbelt. Chevrolet has stepped in with a new way to curb this problem. In fact, they have found the perfect solution that won't just curve this problem, but enhance safety features in a way never before done by the brand. Other automotive companies should take notice, as Chevrolet introduces a feature that will not allow drivers to move unless their seatbelt is clicked-in.
More on Chevrolet's Latest Safety Measure
Chevrolet's latest program that has launched is known as "Buckle To Drive", which is accurately named. This is going to be a standard feature for the 2020 Chevrolet Traverse, Colorado and Malibu vehicles. The way it works is basically, teen drivers will have to adhere to the rule set up by the owner of the vehicle. Parents can easily set up the key fob to a "teen driver" setting that will ensure the only way the vehicle can move from park is by having the seatbelt clicked in. Even better, all the fun options that come with driving, like the sound system and radio will not work unless the seatbelt is fastened in.
Improving On a Good Idea
Chevrolet has had multiple programs and features in previous years that have aimed at making drivers safer on the road. In 2016, Chevy launched a new program called Teen Driver with the 2016 Chevrolet Malibu that would monitor a driver's behavior and rewarded the driver with incentives. The program included a feature that would silence the radio as well as automatically set off all safety measures including Traction Control, Forward Collision Braking, Stability Control, and Front Pedestrian Braking. This great system was set up using a configurable PIN code and parents could even set how high the volume would be allowed to go with a limit. The best feature? Alerts could be set off if the teen driver hit a certain speed limit. The speed range could be set as low as 40 mph. The over-speed warning system would set off a ping that would go to the owner and registers the infraction. That program was found to help drivers put on their seatbelt at a 17 percent more effective rate than without it, according to the Insurance Institute for Highway Safety (IIHS).
Chevrolet Is Committed to Improving Standard Safety Features
We commend Chevrolet for raising the stakes even further with this new program that will effectively ensure drivers, no matter what age, can be forced into using their seatbelt. Raising the level of safety will go a long way to ensuring better safety on the road, something we can all appreciate. The newest Chevy vehicles coming out in the next decade will continue to impress and provide amazing results.
"We have been researching this system for quite some time. So, we found this feature that works, and a group of people who could really benefit from it," said Tricia Morrow, a safety strategy engineer at Chevrolet's parent company General Motors.
See For Yourself the Latest Chevrolet Line-up
Found out more ways Chevrolet is leading the way with innovative features when you come for a test-drive at Miami Lakes Automall . We make it easy for customers to find what they want and our friendly and professional team is happy to show off our entire lineup. From our new vehicle inventory to our pre-owned vehicles, there's a large selection.
If you're looking for pricing options to allow you to buy what you want, our financing department can help out with any buying or leasing needs. Our professional service team is here to help. Stop by today for any of your automotive needs, even if you haven't bought with us before. We look forward to supporting you today. See you soon!
Previous Post The History of the Chevy Blazer Next Post 10 Things to Like From the Chevrolet Blazer