The History of the Chevy Blazer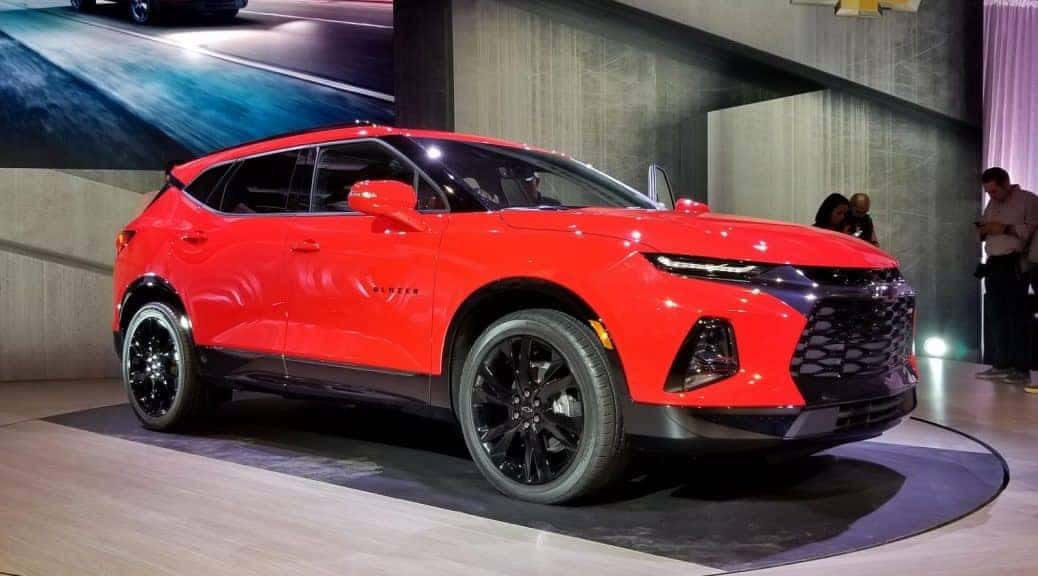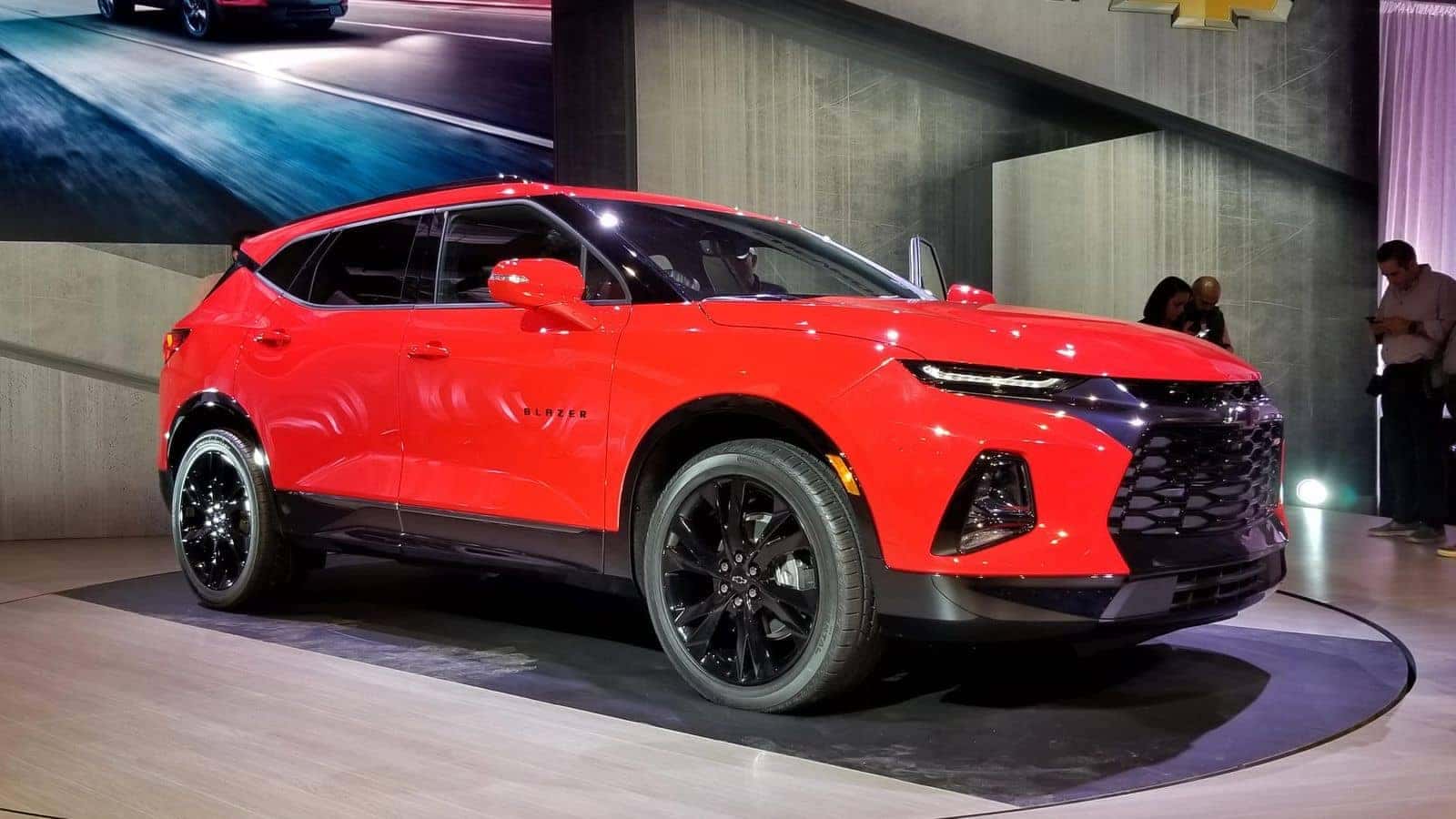 With the third-generation Chevrolet Blazer making its return as a mid-size crossover for the 2019 model year, it fits between the compact Chevy Equinox compact and the full-size Chevy Traverse. The 2019 Blazer breaks from tradition by becoming the first Blazer to adopt a unibody vehicle construction – the GM C1 platform. By comparison, all of the other Blazer models used body-on-frame underpinnings.
In 1966, Ford introduced the Bronco, which was a cool 4-wheel-drive utility vehicle that has a removable hardtop and it's passionate for off-road adventures. Jeep already had the CJ-5, and International Harvester had its Scout.
Not wanting to be left out, GM responded three years later with the Chevrolet Blazer. In 1969, built from the Chevy C/K pickup platform, the Blazer was larger than the Bronco, even though it shared the same removable hardtop and solid front- and rear-axle design. GMC also had another version of the Blazer named the Jimmy.
BLAZING A NEW TRAIL
During its first year, the K5 Blazer was only offered in a 4-wheel drive. The standard engine was a 250 cubic-inch (4.1 -liter) inline 6-cylinder rated at 155 horsepower. GM wanted the Blazer to be more adaptable than its competition, so it offered the SUV with a number of clever options, which included 1-, 2- or 5-passenger seating, a lockable rear liftgate with telescoping supporters, power assists for steering and brakes, and a choice of engines that included two V8s: a 305 cu-in (5.0-liter) rated at 200 hp, and a 350 cu-in (5.7-liter) which produced 255 hp.
The standard transmission was a 3-speed manual, and it had a 4-speed Synchromesh and a 3-speed Turbo Hydra-Matic optional. Two transfer cases were offered, but only the Dana 20, was provided with the manual transmission. It rode on a 104-inch wheelbase and with 8 inches of ground clearance, the Blazer proved remarkably stable, with plenty of room and off-road-capable and during its first year, Chevrolet sold 4,935 Blazers.
In 1970, the 2-wheel-drive model was introduced as well as a new 292 cu-in (4.7-liter) inline-six. The 2-wheel-drive Blazer employed an independent front suspension, as opposed to the 4WD's solid front axle. Sales more than doubled for 1970, which send Ford, Jeep, and Dodge scrambling to come up with more significant, more powerful challengers to the Blazer.
A BRASHER, BIGGER BLAZER
A few years later, Chevrolet revamped its entire truck line, which included the full-size Blazer and Suburban. The Blazer's body became more muscular, with a modernized interior and a new dash, new seats and upscale features such as the tilt wheel. The engine lineup remained the same, with only 292 cu-in. engine dropped from the line.
The most notable change, at least one of them, was the Blazer's back end, where the folding rear tailgate was now including a retractable glass window. This design made loading more manageable, but it proved a bit difficult, as the heavy glass caused recurring abnormal gear wear and power motor failures. The removable full fiberglass top returned as well remaining until 1976 when it modified to expose only the rear seats and cargo area.
The new design protected front passengers from danger with a fixed metal roof that also added rigidity to the Blazer's body. Another addition to the line was the rare Chalet model that converted the Blazer into a mini camper complete with stove, table, sink, sleeping quarters for two adults and refrigerator. The Blazer would carry on through 1979, adding more luxury features as well, such as power locks, rally wheels, cruise control, and upgraded stereo options, as well as more stylish fabrics and interior colors.
When the 1980s rolled around, it saw a new face for the Blazer, with a larger egg-crate grille and rectangular headlights. The new upscale Silverado trim premiered, which brought brushed stainless-steel dash trim, a center console, color-keyed carpeting, chrome grille with stacked rectangular headlights and a custom steering wheel. By 1981, toughening emissions standards forced manufacturers to change engine timing and compression.
As a result, the horsepower dropped noticeably. Throughout the rest of the 80s, the Blazer continued to add upgrades and options. Including a 400 cu-in (6.6 liters) gasoline V8 and a 376 cu-in (6.2-liter) turbodiesel option.
THE "BABY BLAZER" IS BORN
Chevrolet saw a need for a smaller, less expensive and more fuel-efficient sport utility vehicle and it used its compact S-10 Blazer. It shared nothing in common with its big brother, except for the name. It was powered by a 4-cylinder engine, had a solid roof and couldn't tow nearly as much weight.
The optional V6 engine and 2.2-liter diesel weren't much of a help when it came to the horsepower, but it did improve towing. Nevertheless, the S-10 Blazer did well in the market, taking on the likes of the Jeep Cherokee, Ford Bronco II, and Toyota 4Runner. A 4-door version was introduced in 1991, further expanding the model's appeal.
A SHORT-LIVED SUCCESSOR
With the C/K redesign came the short-lived third-generation full-size Blazer. The third-generation full-size Blazer is a reduced 2-door Chevy Suburban, it lost most of the cool factor that had made it so unique, which was mainly the removable hardtop and colorful seat fabrics. What it did gain was a more modern interior, antilock brakes, a standard 5.7-liter V8, better towing ability and room for six passengers.
The new Blazer had a much-improved ride, the most extensive fixed side glass panel to ever grace an SUV, a quieter and more luxurious interior a well. In 1994, Chevrolet offered a 6.5-liter diesel engine for what would be the last year for the 2-door Blazer. A year later, the Tahoe replaced the full-size Blazer and was provided only in 4-door form; the Blazer name, however, carried on in the smaller S-10 version, which carried on until 2005.
A BLAZER FOR THE 21ST-CENTURY FAMILY
With the demise of the sedans and SUVs continuing their expedition to be in every driveway in America, Chevrolet has been fit to revive the Blazer name, this time attaching it to a sleek, modern CUV. The 2019 Blazer won't be a rugged competitor to the Jeep Wrangler and upcoming Ford Bronco. It will be a 5-passenger crossover based on the GMC Terrain platform instead.
Looking like a hopped-up 4-door Camaro, the new Blazer will have the choice of a 193-hp 2.5-liter 4-cylinder or a 305-hp 3.6-liter V6. The Blazer will offer front- or -all-wheel drive and it will come standard with a 9-speed automatic transmission and a 4,500-lb tow rating. The new Blazer will offer a panoramic sunroof, a standard 8-in MyLink infotainment with Android Auto and Apple CarPlay, 4G LTE Wi-Fi plus Qi wireless smartphone charging and more.
You can search the inventory of Chevy Blazers at Miami Lakes Automall . Make sure to stop by for a test drive and see if this model and make is the car for you.
Photo Credit: cnet.com
Previous Post Chevrolet Blazer Returns! Next Post Chevrolet Leads the Way In Safety Features For Teens