Chevrolet Is "Upgrading" To A 3-Cylinder Engine In Its New Camaro – Miami Lakes Automall Chevrolet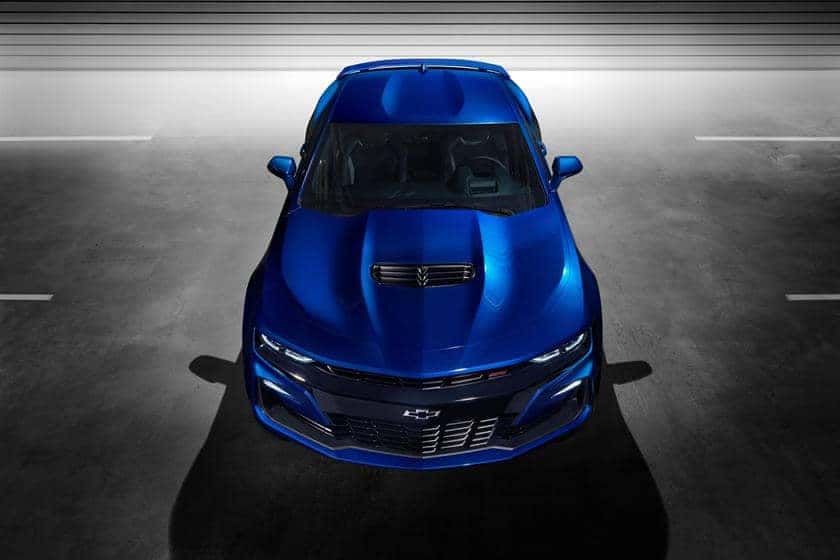 The New Camaro Will Be Powered By A 3-Cylinder Motor
The iconic Chevrolet Camaro is an American staple and one of the most favored muscle cars in the States. Even though a recent recall related to the possibility of shafts missing a retaining ring and the company stalling production in Michigan at its Lansing Grand River Assembly plant ascribed to a shortage of semiconductor chips, this dynamic pony continues to dominate in sales. In order to stay newsworthy and fresh in the automotive industry that's shifting towards hybrid and electric vehicles more and more each day Chevrolet has made a rather… unexpected announcement. By 2022, some Camaro's will be operated by a high-performing, turbocharged…three-cylinder engine…Yes, you read that right. Just three cylinders.
Surely, this revelation might have left some in the Camaro fanbase flabbergasted, but before you get your knickers in a bunch, know that this type of change has already become a trend with other automakers, with Ford and Toyota offering similar performances. For instance, the European Ford Fiesta ST is motorized by a turbocharged 1.5-liter three-cylinder and has an output of 200 horsepower with 214 lb-ft of torque. Then, the Toyota GR Yaris is simply stunning with its ability to produce 257 horsies with 266 lb-ft of torque thanks to its turbocharged 1.6-liter three-cylinder engine. The latest base-level Camaro model has a turbocharged 2.0-liter four-cylinder engine that produces 275 horsies and 295 lb-ft of torque. Chevrolet engineers are aiming to reach those power figures, and have already enhanced the capabilities of the new three-cylinder engine.
"We have been considering going to three-cylinders for a while now," said Ted Kowalczyk, headman of small capacity motors at the brand. "The way the automotive industry is going, downsizing our engines, and focusing on efficiency is becoming a priority. We do believe that the new three-cylinder engines will be able to deliver the performance our customers have become accustomed to." As claimed by sources, the new and improved motor should be able to produce over 300 horsepower. However, Chevrolet has kept quiet regarding the future plans of the V8 in the Camaro line, even so, there's talk of a five-cylinder in the works.
More Of What To Expect
At first glance, it appears as those the automaker is keeping it simple with its upcoming design. Supposedly, rather than a complete remodel of the seventh-generation Camaro, it will look just like a 2021 but with a slight facelift. This isn't a bad approach, as many automakers like to stick with what has already been working for them, with Jeep being the most notorious of them all. It has also been revealed that the muscle car will come in two different body styles, specifically, a two-door coupe and a two-door convertible (with a soft-top).
Additionally, the same trims (or at least similar ones) that were featured in the Camaro's previous models, will likely be available in the newest generation. More specifically, the automaker will present the 1LS, 1LT, 2LT, 3LT, LT1, 1SS, 2SS, and ZL1, respectively. As before, the SS model would serve as the SuperSport package while the ZL1 will be the highest-ranking trim. The convertible version of the Camaro will also be available in these trims, with the expectation of the 1LS. Though these prices have not been confirmed, there is a high probability that the price will reach over $20,000, (plus destination fee) for the entry-level 1LS and over $60,000, (plus destination fee) for the high-tier ZL1 model.
Miami Lakes Chevrolet
When the time comes to purchase your spanking new 3-cylinder Chevrolet Camaro, be sure to do it at Miami Lakes Automall . We carry a wide range of Chevrolet cars in different trims and prices. It's also not too late to purchase a current Camaro model still featuring the 4-cylinder motor.
Those who are interested in any of our vehicles can simply view our online new car inventory and chat with a representative for further assistance.
Photo Source/Copyright: Chevrolet
Previous Post General Motors Makes Great Strides In Their Pledge To Responsible Water Management Next Post 2022 Chevy Equinox Revamps Its Wardrobe With Four New Paint Colors