Chevrolet Invites The Magic In As They Team Up With Disney World – Miami Lakes Automall Chevrolet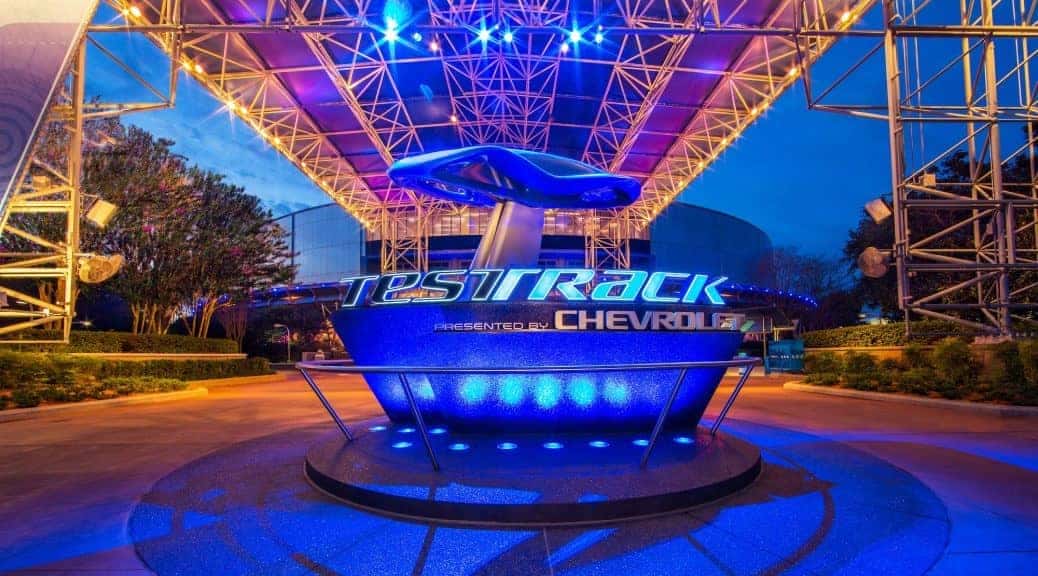 Chevrolet and Disney Partnership
Sunday, February 14th, Cupid returns to strike his arrow on lovebirds around the world, it's also the day that Chevrolet will unveil its newest 2022 Bolt electric vehicles in a marketing campaign with their long-running collaboration with Walt Disney World. This unveiling involves the automaker highlighting the 2022 Bolt hatchback and EUV (a.k.a electric SUV).
General Motors (GM), the parent company of Chevrolet , has been a long-serving sponsor at Walt Disney World and has also been a sponsor of the transportation pavilion since 1982, the year of Epcot's opening. In 1966, World of Motion closed and GM continued its sponsorship of the replacement attraction, Test Track. Since then, the company replaced its branding with Chevrolet.
A similar marketing strategy is being used by a competing automaker, Honda, specifically for its Odyssey vehicle. Honda's campaign centers on their sponsored Autopia go-kart attraction. This scheme is comparable to the Bolt, especially with Disney-themed references like pixie dust, Disney magic, and emphasis on families.
However, GM still has a stronger standing with Disney. The Mickey Mouse company worked with the automaker in the 1940s for videos on safety. On top of this, when Disney launched its on-site rideshare program, Minnie Vans, Chevrolet SUVs were used.
For the announcement of the upcoming Bolt, Chevrolet stated, "Realizing the dream of an all-electric future will require more than just technology — it's about having the desire, imagination and ingenuity to build a better tomorrow."
As proven by early 2017, this "better tomorrow" concept is encompassed with autonomous vehicles. During this time, L.A. Times reported that Disney was planning on launching a pilot program that used self-driving shuttles. Jim Hill later shared on a podcast episode that the program would initially launch for cast members to journey backstage and then eventually transition to guests across the resort.
At the current moment, autonomous shuttles drive around town centers and suburban areas like Orlando's Lake Nona, it is that location where there is talk of Disney scouting out an office space. Then, one of the forerunners of autonomous vehicles, Cruise, is undergoing testing in San Francisco.
Honda is also pushing for their own expansion, as they are also investing in the startup. Additional investors in Cruise involve Microsoft, starting in 2019. Azure, Microsoft's cloud and edge computing program is also included with both Disney and the Cruise platform.
Owing to a Super Cruise subscription service, the 2022 Bolt is said to hold similar technologies, with Chevy calling it the "industry's first true hands-free driver assistance system".
Cutting Down The Costs On Carbon
Another project by Disney includes working to decrease its carbon footprint, which certainly explains the push for electric vehicles. One of the ways it does this is by tracking its marks by division, with a carbon tax used to counteract its impact. Though it's been active for the last decade, it's recently received criticism with its major transportation fleet, encompassing more than 300 buses for its parks and resorts. However, it is worth noting that they've embraced solar farms, renewable energy, and additional carbon-cutting initiatives.
On the brighter side of things, it is possible these autonomous vehicles will lower labor costs. In fact, in 2019 Cruise obtained Dashride, an automated dispatching service for rideshare fleets.
GM aims to offer around 20 electric vehicles in the States within the next four years. The 2022 Chevrolet Bolt will make its debut on Lover's Day, Feb. 14, with the model, as well as the EUV, available to consumers later this year.
https://www.youtube.com/watch?v=Y6NnB7KH0JE&feature=emb_title
Miami Lakes Chevrolet
When the time finally comes to purchase your eco-friendly Chevrolet Bolt or EUV, be sure to a Miami Lakes Chevrolet ! We have a wide range of Chevrolet vehicles like the Bolt as well as hatchbacks. Not to mention all of our technologies are incredibly advanced, especially when it comes to safety.
Those who are interested in any of our models can simply view our online new car inventory and chat with a representative for further assistance.
Photo Source: Disney World
Previous Post Chevrolet Bolt Finishes 2020 As Second Best-Selling EV Next Post The 2022 Chevrolet Camaro Is Near and Ready To Surge Ahead