Chevrolet Helps Make the Luxury SUV Segment More Spacious Than Ever – Miami Lakes Automall Chevrolet Chevrolet Helps Make the Luxury SUV Segment More Spacious Than Ever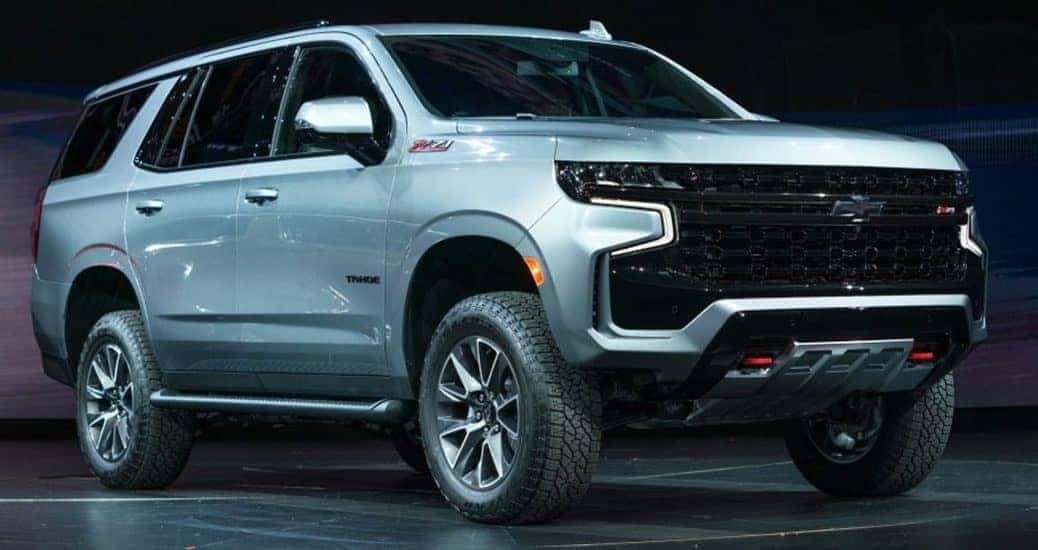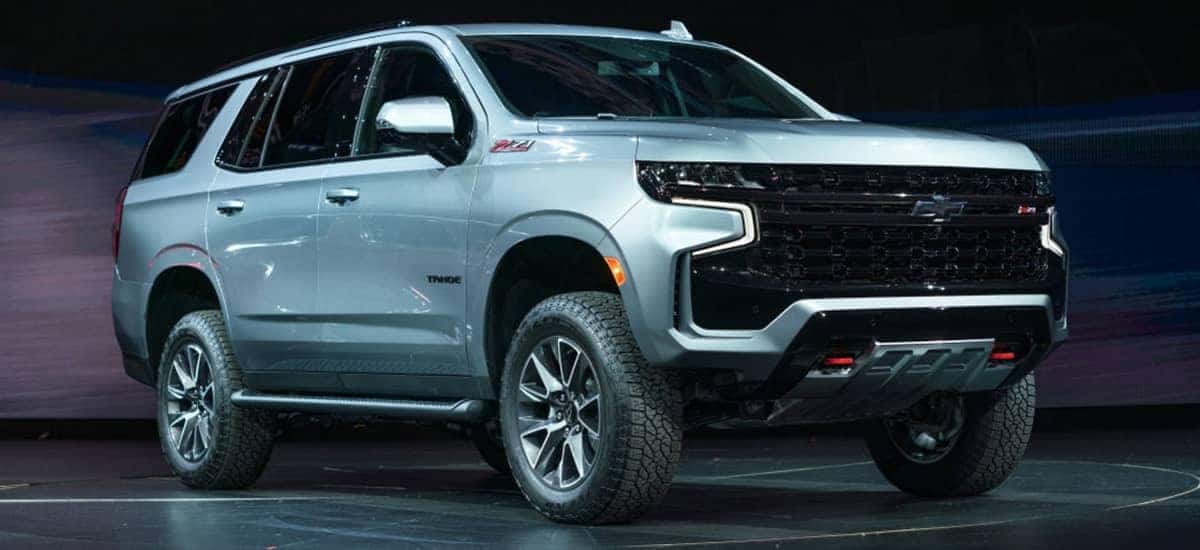 Chevrolet introduces the 2021 Tahoe Tuesday, December 10, 2019 in Detroit, Michigan. The full-size SUV has gone through a complete transformation, adding sixty-six percent more cargo room behind the third row and ten additional inches of third-row leg room. New Air Ride Adaptive Suspension offers load leveling at all four corners of the vehicle and up to four inches of ride-height adjustment. Five interior display screens are available. Best-in-class nine camera views and new trailering technology are also featured. The 2021 Tahoe goes on sale mid-2020 in North America. (Photo Credit: Chevrolet)
More than just cruise control and power steering, vehicles today have introduced safety and entertainment features that keep drivers safer and offer more comfort for both the driver and passengers alike. But there is also one reason customers buying new vehicles are happy – all the room. The Chevrolet Tahoe and Chevrolet Suburban have grown substantially in space for customers to enjoy for the 2021 model year. Buyers will have more headroom, greater legroom, and extra space to haul cargo. This is exactly what customers want as large SUVs are making a comeback in the new decade. The previous decade saw an increase of larger SUVs. The growth has been noticeable for both the large SUV and the full-size pickup.
"When you go out and do clinics on almost any vehicle and you ask what people want, they almost always say they want more space," Stephanie Brinley, principal automotive analyst at research firm IHS Markit.
Better MPG Fuels Buyers
As the nation's gasoline prices have continued to maintain a relatively low amount, in comparison to a decade ago, the image of an SUV being gas guzzlers has been removed from the buyer's mind. The national average price of gas hasn't exceeded $3 since 2014, according to the U.S. Energy Information Administration. A low unemployment rate and strong stock prices have helped SUV sales. The newest SUVs coming out today, even large SUVs have improved their overall mpg. Currently, in the SUV segment, 28 vehicles in the 2020 model year have a remarkable 30 miles per gallon in combined city-highway driving, compared with only one model back at the turn of the century in 2000.
"With low gas prices, nobody cares how big they are really, and the fuel economy has improved, too," says Michelle Krebs, executive analyst at car-buying site Autotrader.
SUVs Have Never Been More Attractive
Traditional car sales have slumped, and more than half of all new car sales are projected to be SUV sales in 2020 according to a projection by Edmunds. Taking a closer look at the upcoming, new 2021 Chevrolet Tahoe, the Tahoe is now 6.7 inches longer than the 2020 model and the wheelbase is 4.9 inches longer. That increased size has now added to the Chevrolet Tahoe's overall maximum cargo room by 29.8%. Since the 1999 model year up to the 2021 model, GM has put together a vehicle that has increased 17.7 inches in length to the Tahoe. Customers today can embrace getting further with more cargo like never before. The luxury has never looked better than the Chevy products of the new decade. Find out more with our help and a test-drive today.
Start Off the New Year Right In A Fresh Chevy Vehicle
Start the new year off right in a brand-new 2020 Chevrolet Suburban. For those who have yet to experience the luxuries that come with a modern vehicle, we welcome our guests to test-drive our newest Chevrolet products. We make it very easy for customers to find what they want and our friendly and professional team is happy to show off our entire lineup. From our new vehicle inventory to our pre-owned vehicles, there's a fantastic selection.
Our financing department can assist today with any buying or leasing needs. We can help with an online service appointment that allows our qualified service techs to get the job done. Stop by today for any of your automotive needs, even if you haven't bought with us before. We look forward to supporting you. Come to Miami Lakes Automall today!
Previous Post GM Pressing Hard to Get 4-Gen Bolt AV's On The Road Next Post Is the 2020 Chevrolet Camaro The Most Impressive Chevy Ever Built?