Chevrolet Camaro Named Best Driver's Car – Miami Lakes Automall Chevrolet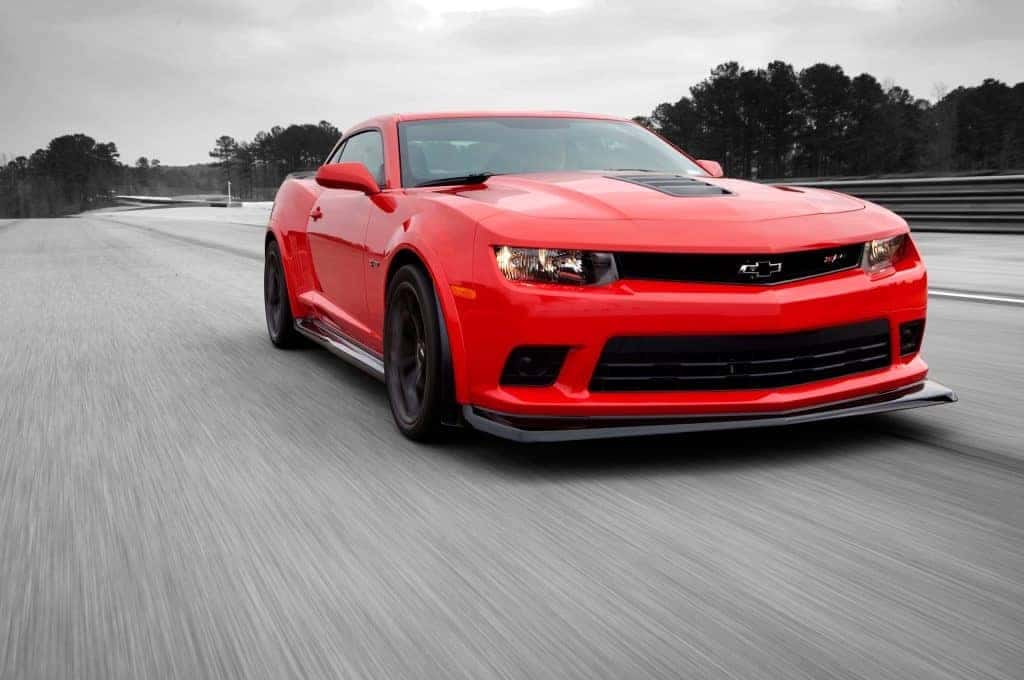 Miami Lakes Chevrolet isn't just one of the top Chevy dealers in Miami, FL . We also sell some of the best vehicles on the market for some of the best prices.
But you don't have to take our word on it. Now you have the advice of a major automobile magazine to guide you.
Motor Trend Magazine named the 2014 Chevrolet Camaro Z/28 the 2014 Best Driver's Car. Chevrolet's parent company, General Motors, released the news on Thursday.
As if it weren't enough to receive such a high honor, Chevrolet also has the distinction of
manufacturing the first American car to win the award from the respected automotive magazine. The award has been given for the past seven years, and past winners have included models from Ferrari and Porsche.
Motor Trend Magazine said that it evaluated performance cars that were either developed or redesigned in the previous year to select the winner. Editors conduct thorough testing of each candidate at the Mazda Raceway Laguna Seca. All vehicles are driven at top speeds and up and down steep hills.
Chevy executives said that they were pleased with the award and felt it validated their mission to create a high-performing vehicle.
While you likely won't be racing your Z/28 around laps at a speedway, you can harness that same power in the vehicle through smooth performance day in and day out. The car will handle comfortably in a wide variety of scenarios, and you will feel confident and capable behind the wheel.
And, of course, you'll look great while you're doing it! The Z/28 is a stylish vehicle with a sporty design. It offers something to love whether you enjoy sophisticated design or a slick sports car.
Now is the perfect time to come test drive a 2014 Camaro Z/28 for yourself at Miami Lakes Chevrolet. We are one of the top Chevy dealers in Miami, FL, and our friendly and knowledgeable staff can help you learn about all the benefits the Z/28 has to offer. We also offer competitive pricing and flexible financing to help you afford this exceptional vehicle. Visit us today to learn more about the Camaro and more about our exceptional service.
Previous Post New Z71 Chevrolet Editions Revealed Next Post How to Keep Your Tools Organized in Your Truck