Chevrolet Bolt EUV Is On the Way – Miami Lakes Automall Chevrolet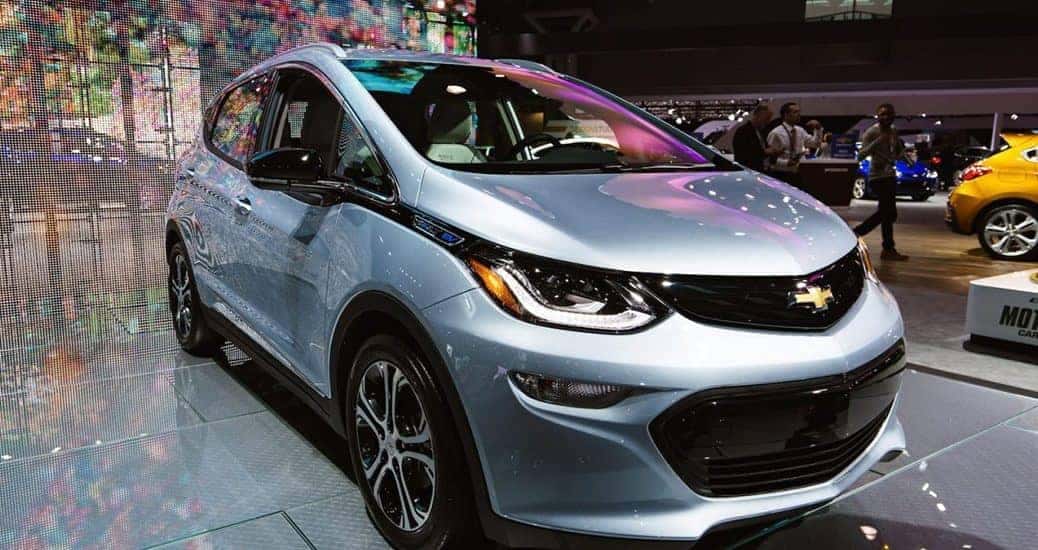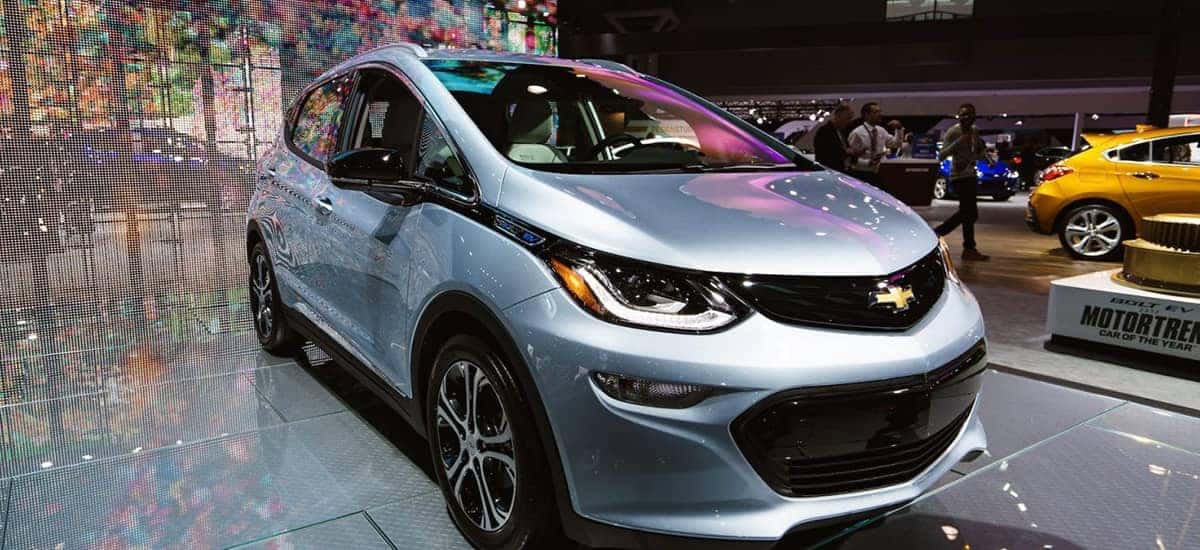 Photo credit: Chevy
General Motors (GM) has shaken up its business with new changes announced to recreate their brand. They announced in November a large restructuring that starts at the top of the automaker and works its way down. They had announced the Chevy Volt will see its run end, but that was only to make way for the new Chevy Bolt EUV. Electric vehicles are known as EV for short, the EUV stands for "electric utility vehicle". This will be Chevrolet's next Bolt-based electric car. While we don't know all the details for what the Chevy product will have underneath the hood, we do have an idea of what it could look like.
More On the Upcoming Chevy Bolt EUV
This new Bolt looks quite different than the current Bolt, but it has some evidence of the Bolt's design. The new Bolt EUV rendering adopts heavily from the all-new Chevy Blazer with its skinny headlights, full lower front fascia, and sportier overall presentation. Chevrolet has added some bits of the Malibu within the appearance down the side of the vehicle. GM has even filed a trademark for the name and said the vehicle would be manufactured its next all-electric vehicle at its Orion, Michigan factory. Part of General Motor's plans was to update the very plant where this vehicle is set to be produced.
Setting Up the Chevy Bolt EUV For Success
The Michigan factory is undergoing a $300 million investment overhaul from the automaker. Chevy has said their new EV is set to wear the Chevrolet bow tie while sitting on an enhanced version of the platform found under the current Chevy Bolt. The Bolt EUV is going to be more prominent as far as most crossovers are made, but should be a hit for its size and incredible gas mileage. The current Bolt EV is a purely electronic vehicle that can achieve a full charge with a 220-volt outlet charge in 9.3 hours and provide drivers with 238 miles of driving off that lone charge. That's better than good, that's fantastic for owners to enjoy.
GM's Electric Vehicle Future
General Motors is going to make big waves in the upcoming new decade, including an aggressive electric vehicle goal of adding as many 20 new EVs by 2023. The Bolt EUV trademark silenced rumors that Chevy might create a family of Bolt-branded electric vehicles. Currently, GM is viewing their EV future in the U.S. as a wise-move with the ever-growing fuel-conscious buyers. A charming Bolt EUV could convert some customers to create their mission to add more EV owners on the road. We're excited for that and can't wait to see the future Bolt EUV at Miami Lakes Automall. For now, we have plenty of new Chevrolet vehicles ready for a test-drive.
Drive Chevy From Your One-Stop Chevy Shop at Miami Lakes Automall
Drive the latest Chevrolet vehicles from Miami Lakes Automall . Interested in the 2019 Chevrolet Bolt ? We also have a large variety of new vehicles and quality pre-owned vehicles ready for you to try out. Let us help with any leasing, buying, trade-ins or selling needs you have! It'll be our pleasure to help you drive off in the vehicle you want from us.
Even if you haven't shopped with us, we are here to help. Make an appointment for any repairs or maintenance with our dedicated service team . Stop by today at Miami Lakes Automal today and we'll be ready!
Previous Post The 2020 Chevrolet Silverado 2500 HD TakesTowing to a New Level Next Post Latest Details on Corvette C8 Just Before Launch