Chevy Adds Valet Monitor to Corvette | Chevrolet Miami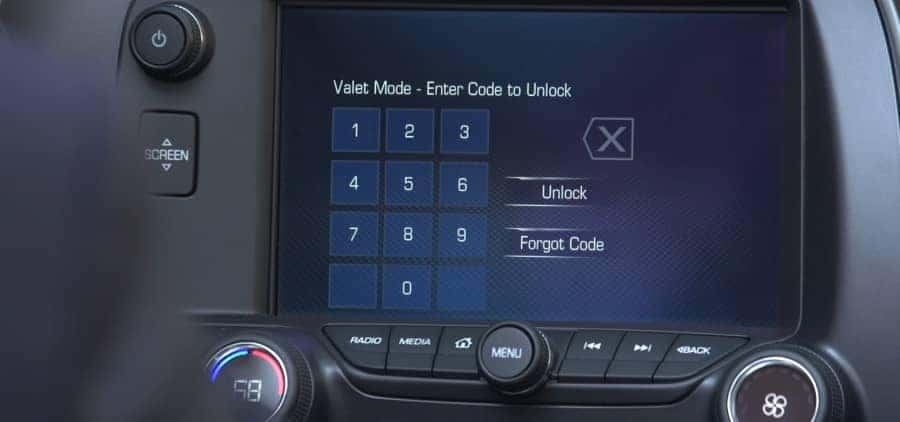 Even though you may love driving your Chevrolet Miami doesn't always have the best parking available. It's a big city, but it doesn't always have big parking lots available. Fortunately, you can pay a few bucks to get curbside service from a valet and not have to worry about where you'll park or having to park a mile away.
Unfortunately, not all valet services are trustworthy. There have been too many reports of unethical valet drivers deciding to take cars for a joyride or even stealing them outright.
With its 2015 Corvette models, Chevrolet is providing a feature that makes it easier to monitor valet drivers when they are in possession of the vehicle. The Valet Mode will be able to record video, sounds and telemetry to provide key data about the way the car is handled when the valet is behind the wheel.
It can tell you how far the car goes, how fast it travels, the engine revolutions per minute, the gear position and even the G-force. You'll know if a valet goes joyriding in your vehicle.
Valet Mode is included in a package that also includes a navigation system and Performance Data Recorder. The package is available for $1,795, and it will be available for all 2015 models of the Corvette, the first of which will arrive in September.
Chevrolet officials say that the Performance Data Recorder package was originally created to record laps on days that drivers spent on the track, helping them to improve their performance. However, as officials realized its other applications, it became marketed for recording scenic drives or monitoring valet activity.
Even if car buyers don't want to invest in the optional package, they can still get valet protection. All Corvette models will include a basic valet mode that will lock the display screen and glove box and will disable the entertainment system. A four-digit code is used to turn the system on or off. The memory card for the system is stored inside the locked glove box for extra security.
With the new Corvette, you won't have to worry about zealous valet drivers taking a spin in your vehicle. The Valet Mode is just one of the many exciting new features for the 2015 Corvette.
If you are ready to shop for a 2015 Chevrolet, Miami Lakes Chevrolet has all the latest models for the best prices. Visit our dealership today to find the new Corvette or many other top-quality Chevrolet models.
Previous Post Top Road Trips Around the Miami Area Next Post How to Lower Your Car Maintenance Costs