Top Road Trips Around the Miami Area | Miami Chevy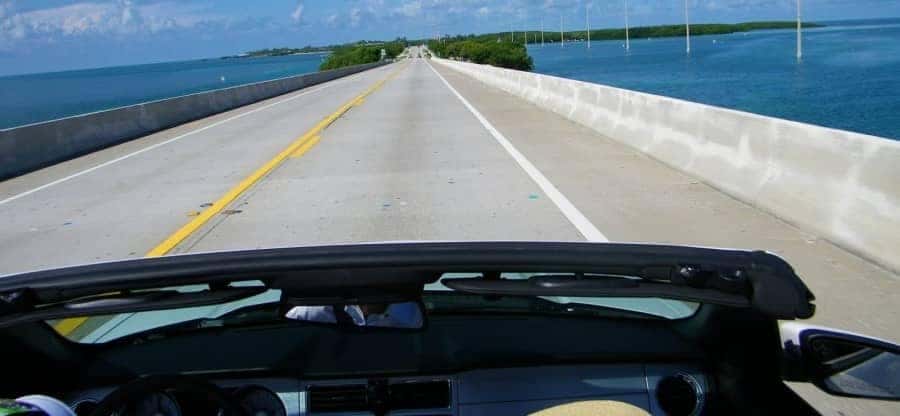 Though the winter months are just around the corner for most of the country, temperatures won't start getting too cool in Miami for another six months or so.
That means you have plenty of time to hop in the car and take a nice road trip exploring all of what South Florida has to offer. You can head out for a long weekend, or make a longer trip of it for a staycation.
When you live in Miami Chevy is the perfect choice for your summer road trip. Chevy models are dependable and fuel-efficient. Some are sporty and include features like a sunroof or convertible top, which is also perfect for summer drives.
Here are a few top road trips around Miami you might want to take this summer:
The Florida Keys
Of course, one of the most famous road trips in South Florida is the Florida Keys. If you drive the whole route from the mainland through the tip of Key West on Highway 1, you'll go 113 miles. However, you don't need to drive the whole route to get a taste of the beautiful scenery. You'll glimpse crystal-blue waters and sandy beaches.
If you have time to stop and explore – which is what makes road trips so much more interesting – you'll have your pick of snorkeling and dive spots to discover beautiful coral reefs and ocean life. Go all the way to Key West and you can see the southernmost point of the United States, as well as visit the former home of Ernest Hemingway.
Everglades National Park
In the middle of the land of theme parks and beaches lies a huge natural preserve known as the Everglades National Park. The park lies at the south end of Miami-Dade County, and it includes 1.5 million acres of wetlands and wildlife. You'll have to pay for admission, but once inside, you can camp, hike, bike ride, boat and more.
You can drive along certain parts if you want to make it a true road trip, or you can make it a longer stop on a more extensive road trip.
Tampa Bay
Just a few hours away lies Tampa Bay. You can drive winding roadways along the coast for beautiful views of the deep blue waters, as well as the soaring skyline. There are plenty of opportunities for stops along the way for fine dining, shopping, and more.
For your road trip around or from Miami, Chevy is ready with the models you need to enjoy a smooth, dependable ride. Consider these top road trips around the area, or take on a spirit of exploration to chart your own path.
Previous Post How to Protect Your Chevy from Theft Next Post Chevrolet Adds Valet Monitor to Corvette