These Are The Accessories Your 2016 Chevy Tahoe Needs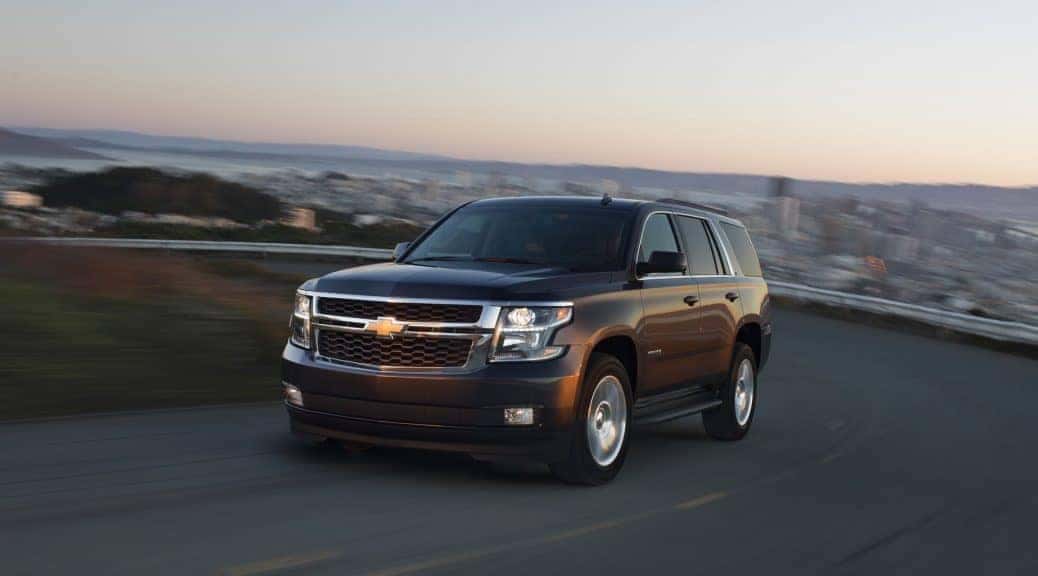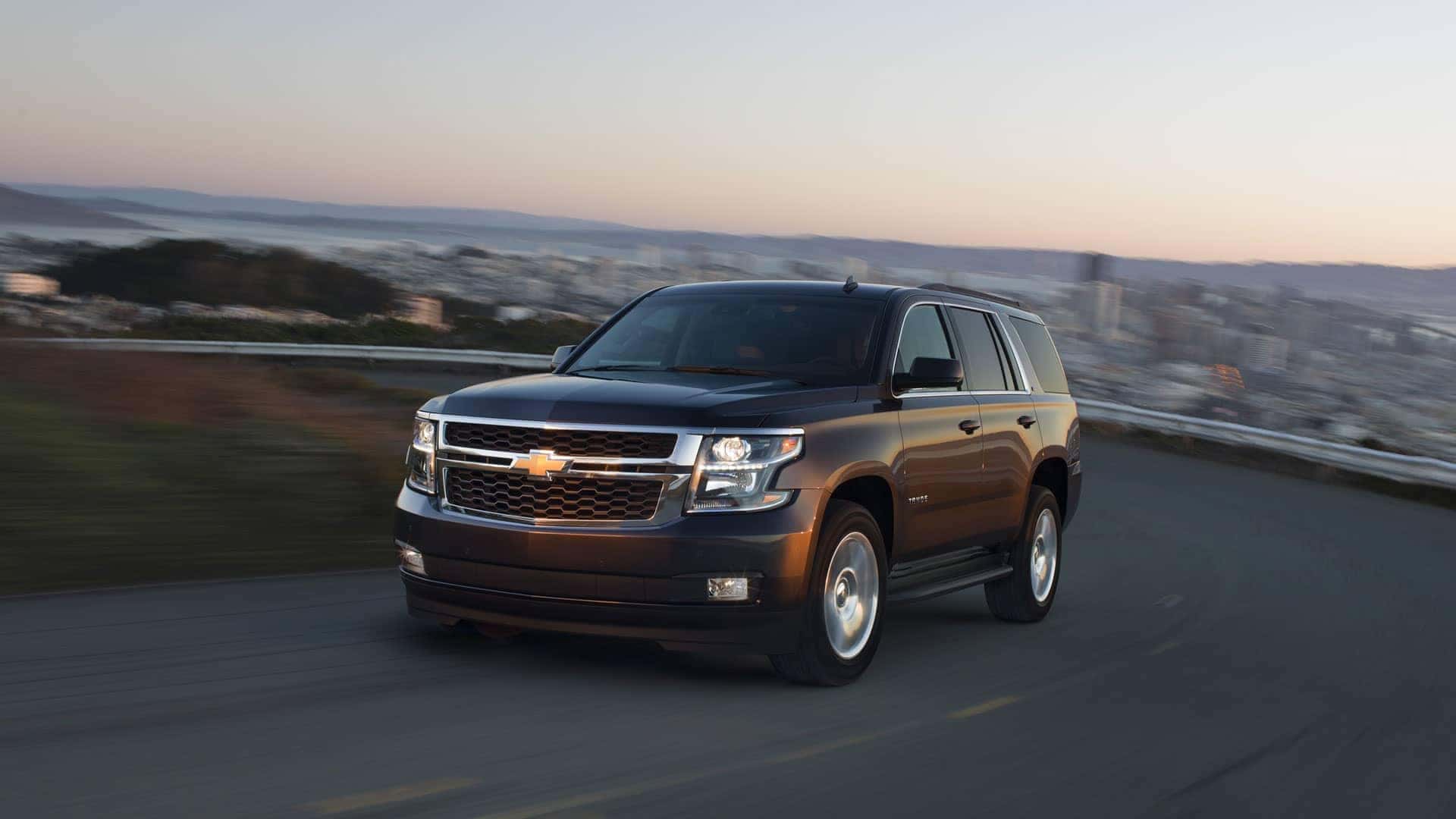 If you've recently bought yourself a 2016 Chevy Tahoe , congratulations – you've entered among the ranks of some of the country's smartest truck buyers. That's because the Tahoe is one excellent piece of machinery, reliable and durable enough to call itself a true work truck and stylish enough to proudly bear the Chevy logo.
Granted, we pretty highly doubt that you're unsatisfied with your Tahoe. Between its powerful 355 horsepower 5.3L V8 engine and its 8,600 lb towing capacity, there doesn't seem to be anything the Tahoe can't do already – which is why adding on some key upgrades can really turn your Tahoe into an amazing, all-powerful utility vehicle inside and out.
Here's a quick look at some of the best Chevy Tahoe accessories you can get for your brand new 2016 Chevy Tahoe. Take a look with us and you might just find that your great new Chevy could use just a little something extra.
Cargo Bed Protector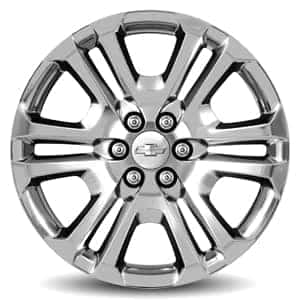 If you plan on using your cargo bed to its full capacity, the Tahoe is more than capable of taking a pretty serious beating and emerging relatively unscathed. If, however, you plan on preserving your beautiful Tahoe as much as possible even with heavy workloads, you may want to consider a heavy-duty cargo bed protector. These hard plastic covers can handle huge, heavy loads and will protect your bed from even the worst scratches and dings, no matter what you find yourself hauling.
22-Inch Chrome Wheels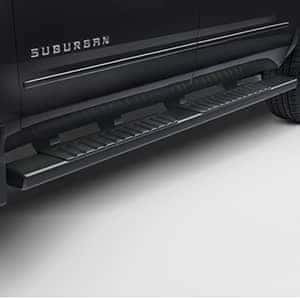 For drivers looking to add a whole lot of style to their impressive Tahoe truck, there are few better solutions than the available 22-inch chrome wheels to bring a distinct personal flair to your truck's four foundations. These bright, stylish wheels make your truck truly shine on the road, and are sure to help turn heads as you cruise down the block.
Assist Steps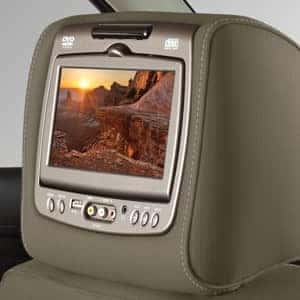 For those vertically-challenged truck lovers among us, one of the most frustrating aspects of driving a bigger rig is the difficulty in getting in and out. With stylish side assist steps, however, getting in and out of the driver's seat becomes a piece of cake. These easy steps can be installed quickly, and can offer years of reliable lift for just about every passenger.
Head Restraint DVD System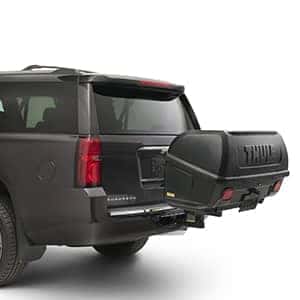 Of course, no great vehicle is complete without an impressive interior – and with the Tahoe's available rear head restraint DVD system, your passengers can stay happy and entertained for even the longest drives. These available dual LCD monitors can play separate DVD systems and even include wireless headphones so everyone can enjoy their favorite programs in peace.
Hitch-Mounted Stowage Compartment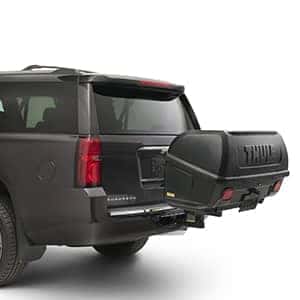 True, the Tahoe offers exceptional towing and cargo hauling power in its powerful cargo bed. But for those long trips, or for those drivers looking for a little bit more cargo security on the road, there's few better accessories than the hitch-mounted stowage compartment. Simply connect the compartment to your rear trailer hitch and you're on your way with your cargo safely trailing behind.
Clearly, the Tahoe – as amazing as it may be off the lot – can become something much more impressive with just a few great Chevy accessories. Whether you've proudly owned your Tahoe for years or have only recently joined the Chevy, don't forget to consider some of these amazing Chevy accessories – otherwise, you might never know just how much your Tahoe can really do.
Previous Post The 2016 Corvette Z06 C7.R Edition: Track-Ready Looks Next Post 2016 Chevy Corvette: What's Staying and What's Going