2016 Chevy Corvette: What's Staying and What's Going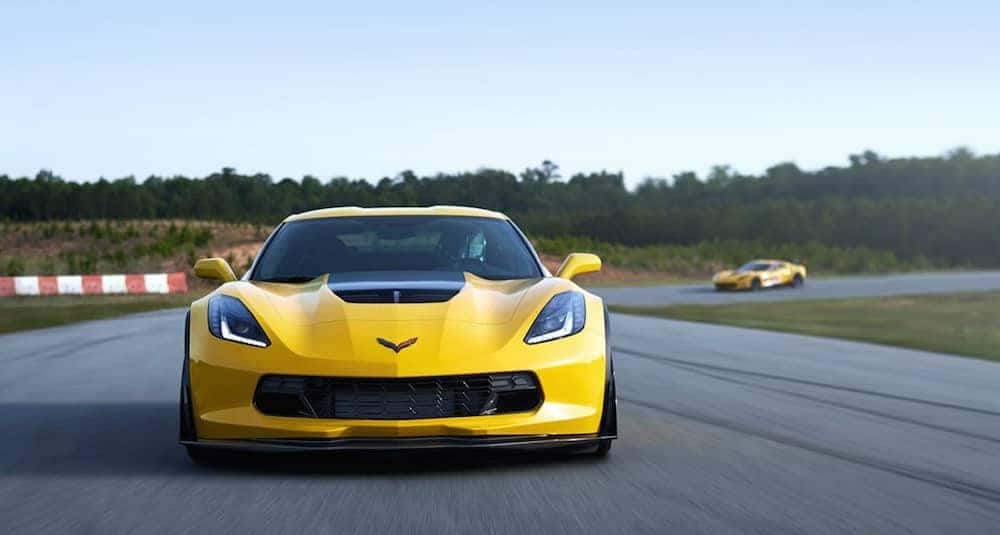 It's hard to believe that the Chevy Corvette C7 made its debut only three years ago. In that time, the vehicle has seen some minor changes and revisions, but certainly nothing that would light the world on fire.
That's going to be the same case for the 2016 model. The engineers clearly understand they've produced a stylish and well-liked sports car, so there's no logical reason to make any drastic changes. However, they also recognize that there are opportunities to improve the vehicle, and those small changes clearly became a focus of Chevy for this model year.
_To see what's changing and what's sticking around on this year's Corvette, continue reading below. When you see what's in store for this year's model, you're going to get out and start shopping for a * Chevy Corvette in Miami * … _
Changes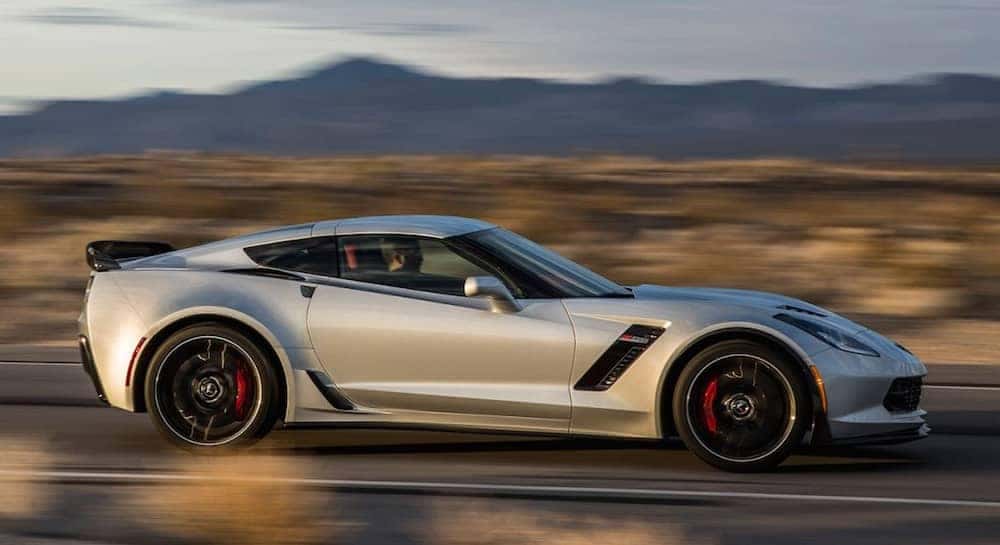 Since the C7 debuted less than three years ago, we still shouldn't expect many major changes to the model. Still, we know that Chevy's engineers are focused on innovating and testing the boundaries, so we'll certainly see several new amenities and capabilities thrown into this year's C7 Corvette.
For example, a trio of design packages have been added as options. The Twilight Blue package includes a revamped "motorsport" wheel design (as described by Patrick Rall of TorqueNews.com) and a new rear wing. Predictably, the package will also include a blue convertible top, Shark Gray vents, and a tri-color body strip. The Spice Red package essentially replaces that blue top with a striking red top. Finally, the Jet Black Suede Package includes black wheels, red brake calipers, black hood vents, and "a unique Jet Black sueded microfiber interior."
There are several other minor changes coming to the C7:
Replacing "Velocity Yellow" and "Crystal Red" with "Corvette Racing Yellow" and "Long Beach Red Metallic."
The Stringray's wheel design is available in black
Removal of chrome grille
Inclusion of flat bottom steering wheel
What's Staying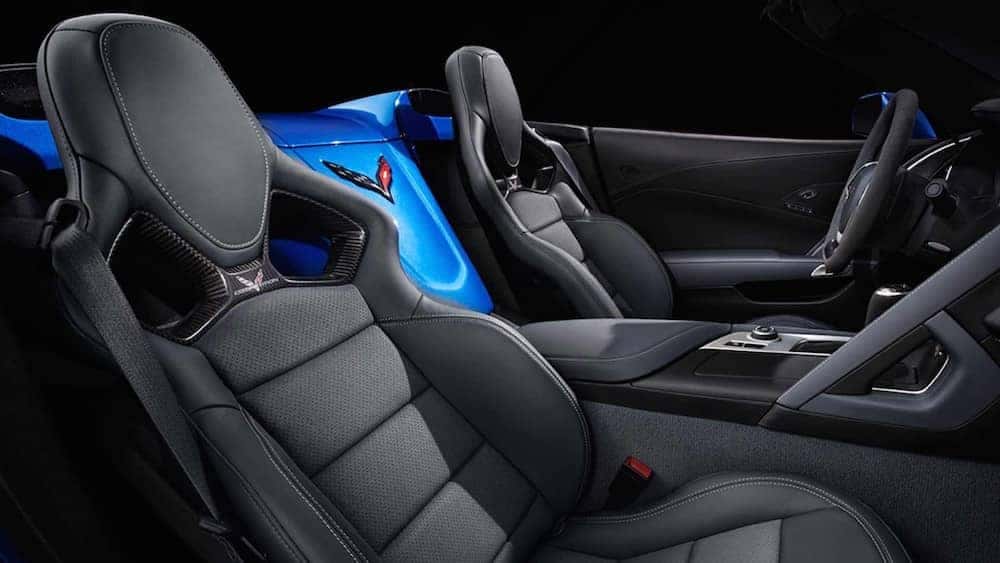 The Corvette is an annual award winner, so we should be relieved that engineers kept many of the vehicle's best features and functions.
This includes the trio of engine options: the 455-horsepower 6.2-liter V8, the 460-horsepower 6.2-liter V8, and the 650-horsepower 6.2-liter V8. These units are accompanied by either an eight-speed automatic or seven-speed manual transmission, and they deliver around a 15 city mile per gallon/25 highway mile per gallon fuel efficiency. These impressive specs are partly attributed to the Corvette's light frame, as the aluminum body helps cut down on the vehicle's curb weight.
Furthermore, some of our favorite engine technologies will be returning, like the hood air extractor. The system helps manipulate the incoming air, thus improving the vehicle's high-speed handling. The brake cooling system assures that your mechanics maintain a reasonable temperature, and the powertrain cooling prevents the engine from overheating.
All of the luxury you expect from a Corvette will also be featured in the 2016 model. The Napa leather seats will still be available, and the high-definition LED touchscreen with still be included, allowing the driver to access a number of helpful applications.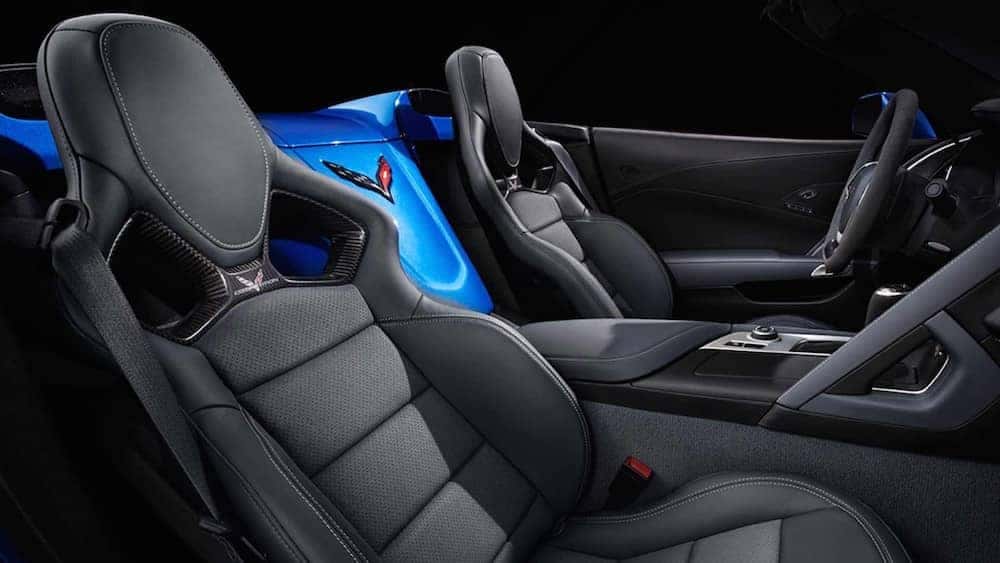 The 2016 Corvette will surely be another smashing success. We could only expect to see similar revisions to future models, and based on what we've seen from this years, we're perfectly alright with that.
Previous Post These Are The Accessories Your 2016 Chevy Tahoe Needs Next Post Why the Tahoe's Interior is the Best in the Class