2023 Chevy Corvette Z06 Will Have Top Speed of 195 Mph – Miami Lakes Automall Chevrolet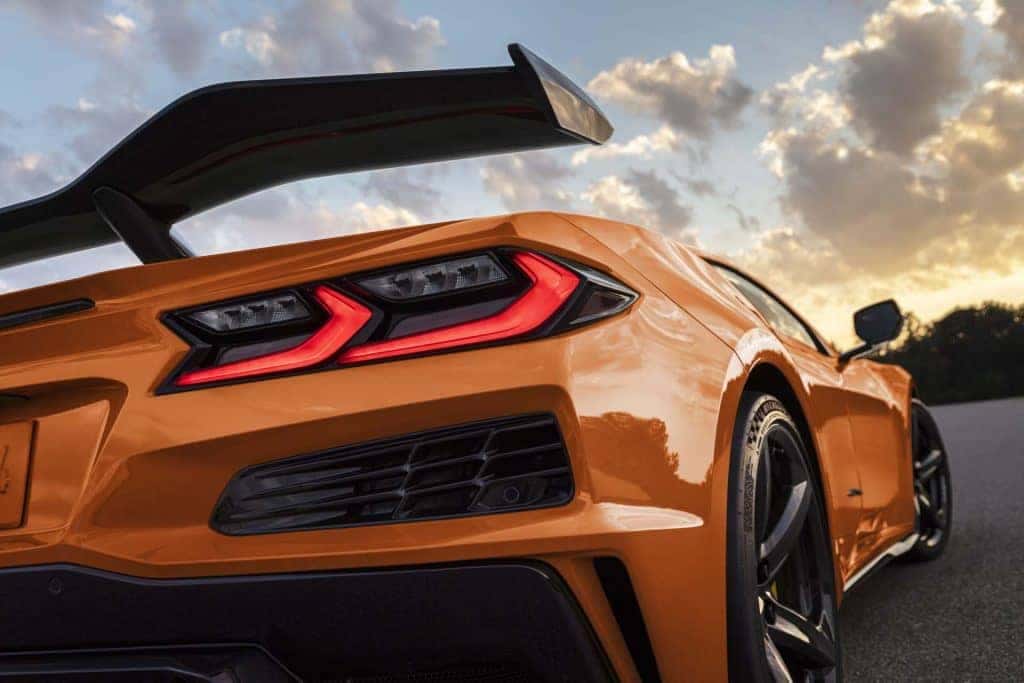 The top speed for the 2023 Chevy Corvette Z06 has been revealed. According to Chevrolet's chief engineer Josh Holder, the sports car will have a top speed of 195 mph. While this is not over 200 mph like a previous rumor indicated, this is still an impressive speed. The 2023 Corvette Z06 has been teased for some time now, but order banks have opened up. The high-performance luxury sports car is expected to arrive with a more powerful engine as well as a new look. Those interested in the 2023 Corvette Z06 can browse an online option list to create their perfect sports car. We'll take a look at the new 2023 Chevy Corvette Z06 and see what consumers can expect.
2023 Chevy Corvette Z06 Top Speed Confirmed
The 2023 Chevrolet Corvette Z06 has had its top speed confirmed. According to Chevrolet's chief engineer Josh Holder, the luxury sports car will have a top speed of 195 mph. This is thanks to the sports car's new engine which is a 5.5L V8 engine. Paired with an 8-speed automatic transmission, the 2023 Corvette Z06 offers 670 horsepower and 460lb-ft of torque. Chevrolet has upgraded this engine to provide high performance. It boasts a flat-plane crank design with a 5.56 drive ratio for increased acceleration. The 5.5L also allows drivers to hit a 0-60 mph time of 2.6 seconds.
The 2023 Chevy Corvette Z06 will come available with a Z07 performance package. This package will increase the aerodynamics of the sports car by equipping it with spring and anti-roll bar rates. The Z07 package will also add a huge rear wing spoiler. This will add about 734 pounds of downforce thus increasing the Corvette's overall performance.
Inside the 2023 Corvette Z06, owners can expect a fighter jet-inspired cockpit that gives drivers a heightened feeling of control. With customizable seats and a raced-designed steering wheel, owners will have full access to an array of driver assist features. This includes a performance data recorder, or PDR, that allows drivers to capture their acceleration speed, braking, and gear choices. For entertainment, the high-performance sports car offers a 12-inch touchscreen system with Chevrolet 3 Infotainment. The system is also compatible with Apple CarPlay and Android Auto. Order banks have already opened for the 2023 Chevy Corvette Z06. The sports car will start at an MSRP of $105,000 (plus destination fee).
Come Test Drive a Brand-New Chevy at Miami Lakes Automall!
Are you excited about getting a new Chevy? So are we! At * Miami Lakes Automall *, we're more than excited to help our customers find what they're looking for. Check out our new vehicle inventory or browse our quality pre-owned vehicles . We offer suggestions like auto financing to help make paying for a vehicle easier.
If you're in need of service, schedule an online service appointment with our expert technicians. Allow our professional techs to get started on all repairs or maintenance work. Stop by today and see what we can do for you right now.
Photo Credit: Chevrolet
Previous Post What Plans Does Chevrolet Have for the 2023 Chevy Montana? Next Post 5 The Reasons Why The 2023 Chevrolet Corvette Z06 Is A Sports Car Enthusiast's Dream