2020 Silverado HD To Cost Less Than Outgoing HD – Miami Lakes Automall Chevrolet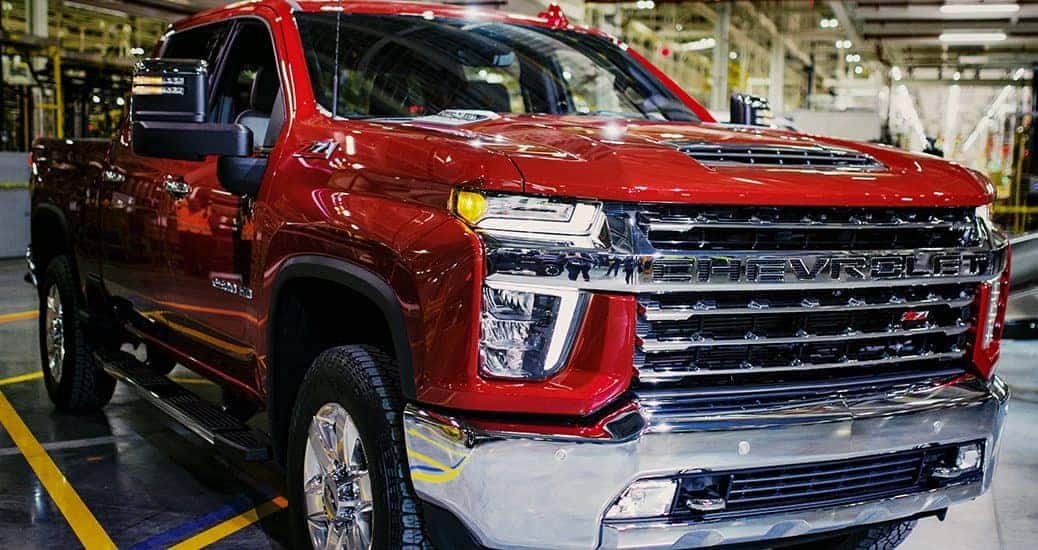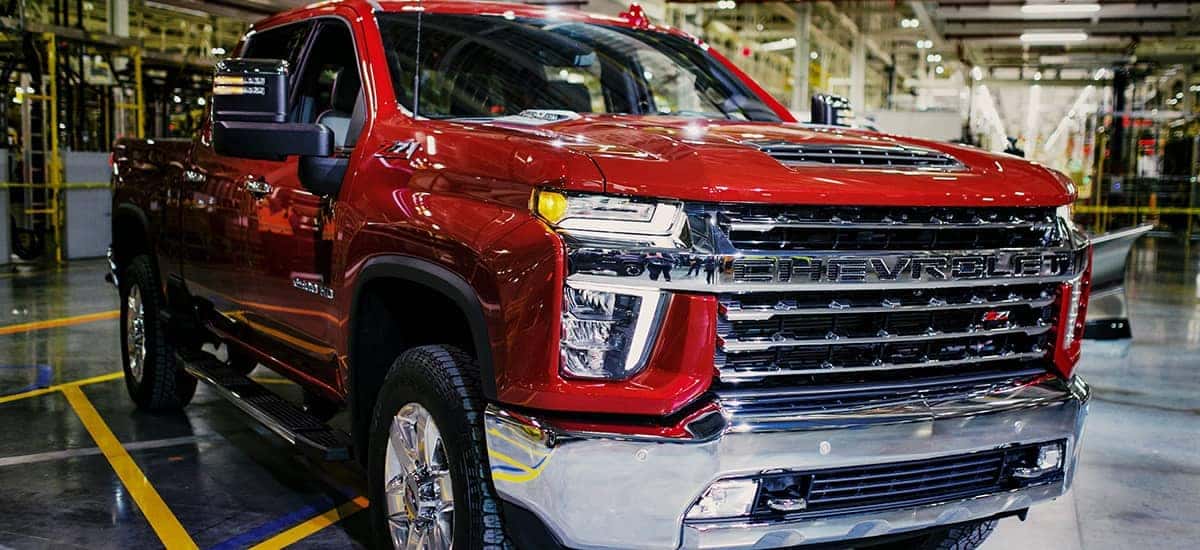 Photo credit: Chevrolet
Since the Chicago Auto Show debut of the 2020 Chevrolet Silverado HD, customers have found a top-tier heavy-duty truck that exceeds their expectations. This new Silverado HD is remarkable in scope and ability, dominating the light-duty equivalents physically in every way. The most capable Silverado has arrived on the scene, and the pricing is lower than the outgoing Silverado HD. For anyone looking for a line-up of capable trucks, they can stop their search once they find out about the new 2020 Silverado HD line-up. Ready to get into all the news about them?
Ready To Buy a Silverado HD?
Buyers can purchase the new 2020 Chevrolet Silverado HD at just $35,695 MSRP (plus destination fee). That figure is actually $300 beneath the 2019 Silverado HD. With the newer Silverado possessing better upgrades in the way of technology and more features, customers should feel great about Chevrolet working to place a figure on this new HD truck that is lower than expected. The base trim, what owners would get for the price above, is the 2500 Work Truck (WT) trim that comes with a regular cab and a long bed, everything some owners would require.
As far as the trims go, there are many options for customers to decide upon for their work needs. The Work Truck trim goes up to $39,895 MSRP (plus destination fee) for a crew cab with a standard bed. The next higher trims are listed as the Custom, LT and LTZ trims, ahead of the WT and the premium High Country trim. For those who never settle for anything, but the high-end trims, step into the luxurious and powerful 2020 Silverado 2500 HD High Country with a crew cab and a standard bed that costs $62,695 MSRP (plus destination fee).
Looking for the 3500 HD?
Drivers that are looking for the 3500, it is available in both single rear wheel and double rear wheel configurations. The Silverado HD 3500 begins at $36,895 MSRP (plus destination fee) for the Work Truck trim. Buyers that opt for the dually variant raises the price slightly to $38,095 MSRP and the high-end High Country dually trim for the 3500 HD starts at $65,295 MSRP (plus destination fee). Something to keep in mind, crew-cab and long-bed configurations are the only possible options on the 3500. More than 90 percent of Chevy heavy-duty truck drivers use their vehicles only for towing, which they will be able to do in spades thanks to strong engines built for the new 2020 Silverado HD models.
"We will be the only company where every diesel dually will tow more than 30,000 pounds," Jaclyn McQuaid, Cheif Engineer for GM.
Tell Me About the Powertrains
The base trims provide a 6.6-Liter Vortec gas direct-injected V8 engine that adds 401 horsepower and 464 pound-feet of torque; quite impressive for a base engine. Paired to a six-speed automatic transmission, owners of any Silverado HD are going to have a big engine underneath their hood. Customers can select the optional 6.6-Liter Duramax Diesel V8, delivering an ultra-impressive 445 horsepower and 910 lb-ft of torque. That powertrain is paired an Allison 10-speed automatic transmission and keep in mind, every diesel dually variants, has a maximum towing rating of more than 30,000 pounds, with the tow rating topping out at 35,500 pounds. The Silverado HD payload reaches as much 7,466 pounds!
So whatever the requirements are for driving, hauling, towing and making an impact on big jobs, the new 2020 Silverado HD trucks are special. And best of all, they won't break the bank, costing less than expected. To check out all the latest Chevrolet products, there's one place that will have them.
Find Your New Chevrolet With Us!
Our professional team is excited to bring our customers the 2019 Chevrolet Silverado 2500 and 2500 . Searching for a large selection to browse through? We offer the latest vehicles and a great selection of pre-owned vehicles . If you're hoping for pricing options to allow you to buy what you wish, talk to our financing team for any buying or leasing needs. Questions about selling or trading in your current vehicle? We can help at Miami Lakes Automall today!
We welcome you to our business with open arms. Find us at 16600 NW 57th Ave in Miami Lakes, Florida. We're open seven days a week across our sales, service and parts departments to better serve everyone that visits at Miami Lakes Automall . See you soon!
Previous Post 2020 Chevy Silverado 1500 Will Offer Most Horsepower of All Half-ton Diesel Pickups Next Post Prices For the 2020 Chevrolet Silverado's HD Pickups Are Out