2020 Chevy Silverado 1500 Will Offer Most Horsepower of All Half-ton Diesel Pickups – Miami Lakes Automall Chevrolet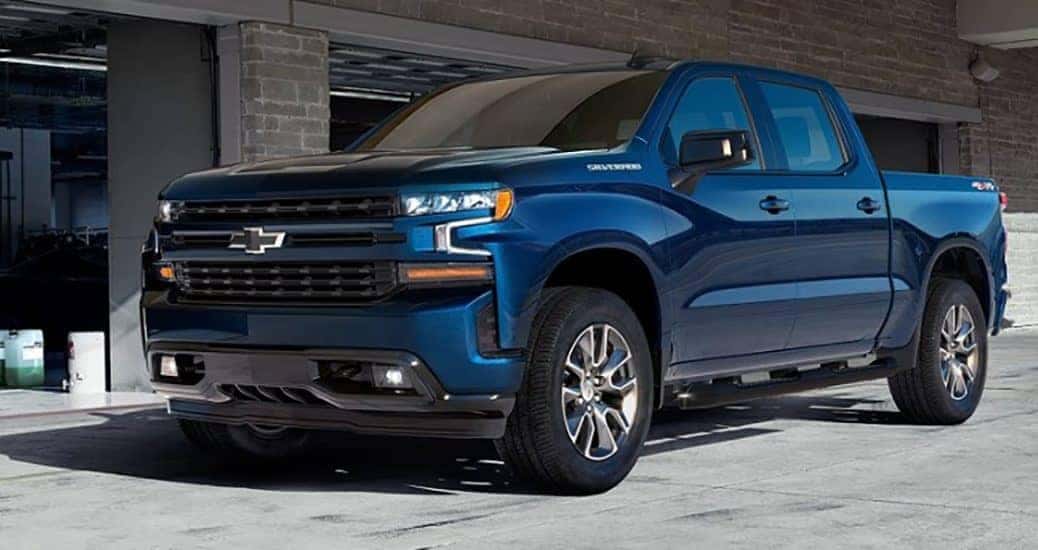 Photo credit: Chevrolet
Chevrolet is nearing the release of their new 3.0-liter Duramax diesel powertrain, expected to be a popular choice among Silverado 1500 customers. Priced exactly the same as the 6.2-liter V8 engine, this will be the very first inline-six turbo diesel ever offered in a Chevrolet half-ton truck. Known as the 3L Duramax, this engine offers 277 horsepower and 460 lb-ft of torque, producing 95 percent of peak torque at 1,250 rpm. Chevy states peak torque is kept from 1,500 rpm through 3,000 rpm. What does this powertrain offer that other brands can't? Chevrolet has over 100 years of engineering and their newest powertrain showcases their expertise.
The 2020 Silverado Separates From the Crowd
The 2020 Silverado 1500's 277 horsepower is the most offered by a diesel powertrain in the half-ton segment. This new Duramax engine is matched with a 10-speed automatic transmission and has an exhaust braking feature that makes towing and hauling more relaxed than ever. Available for the LT, RST, LTZ and High Country trim for the 2020 Chevrolet Silverado 1500, Chevy is moving forward for their modern diesel engine. General Motors, the parent company of Chevrolet, describes the engine a "clean-sheet design" due to its lightweight aluminum block and cylinder head, a variable geometry turbocharger, electronically variable intake manifold with traits that aid in cold weather performance and start-up. The 3.0L Duramax cylinder block is constructed with aluminum alloy that affords the power needed to maintain the high combustion forces that happen inside a diesel engine. The specifics that help the new engine run effectively are due to superior engineering by Chevrolet and GM.
A Powertrain Made to Remain Secure
How will Chevy ensure this engine is capable of doing everything promised? Chevrolet engineered a pickup that can meet the demands of a diesel powertrain by adding seven nodular iron main bearing caps to support and secure the block's durability from high combustion. Chevrolet added a rotating assembly consisting of a forged steel crankshaft, connecting rods, and aluminum pistons. Silicon is combined with the aluminum for heat resistance and tolerance within the piston cylinders, which improves performance and helps reduce engine noise. The top of the piston is strengthened to add some strength to support the considerable cylinder pressures made by turbocharging and the engine's large 15.0:1 compression ratio.
Additional Technology Highlights
The Duramax 3.0L engine provides drivers with class-leading horsepower with minimal effect on overall efficiency thanks to variable geometry turbocharging enables. The system uses closed-loop controlled vanes position and advanced electronic controls to automatically set boost pressure to the desired value based on engine running conditions and immediate power need. Active Thermal Management helps the engine heat up fast to reach and sustain its optimal engine temperature for performance and efficiency.
The Duramax 3.0L also features split cooling between the block and head. Advanced engineering from Chevrolet also applies to the Silverado's stop/start technology. The system is capable of shutting off the engine at a stoplight and will restart instantly after the driver moves their foot off the brake. With so much offered for customers to enjoy, there's very little an owner has to do to get the most out of the latest Silverado. The 2020 Chevy Silverado begins at $28,300 MSRP (plus destination fee) and we know where to find the latest Chevy pickups.
Drive Chevrolet With Our Help
The 2020 Silverado is not out in stores till late in 2019. Today, we offer the all-new 2019 Chevrolet Silverado and the latest 2019 Chevrolet Silverado 2500 and 3500 HD are also at Miami Lakes Automall. Our friendly team is happy to help our customers drive the newest vehicles and quality pre-owned vehicles . If you're looking for pricing options to help you to buy or lease what you want, our financing team can help.
We welcome you to our business with pleasure. Located at 16600 NW 57th Ave in Miami Lakes, Florida. We're open seven days a week across our sales, service and parts departments to better serve our customers that visit Miami Lakes Automall . Rush over today!
Previous Post Chevrolet Drops Another C8 Corvette Teaser Next Post 2020 Silverado HD To Cost Less Than Outgoing HD