2020 Chevy Silverado 2500 and 3500 Earn Cars.com "Pickup Truck of the Year" Award – Miami Lakes Automall Chevrolet 2020 Chevy Silverado 2500 and 3500 Earn Cars.com "Pickup Truck of the Year" Award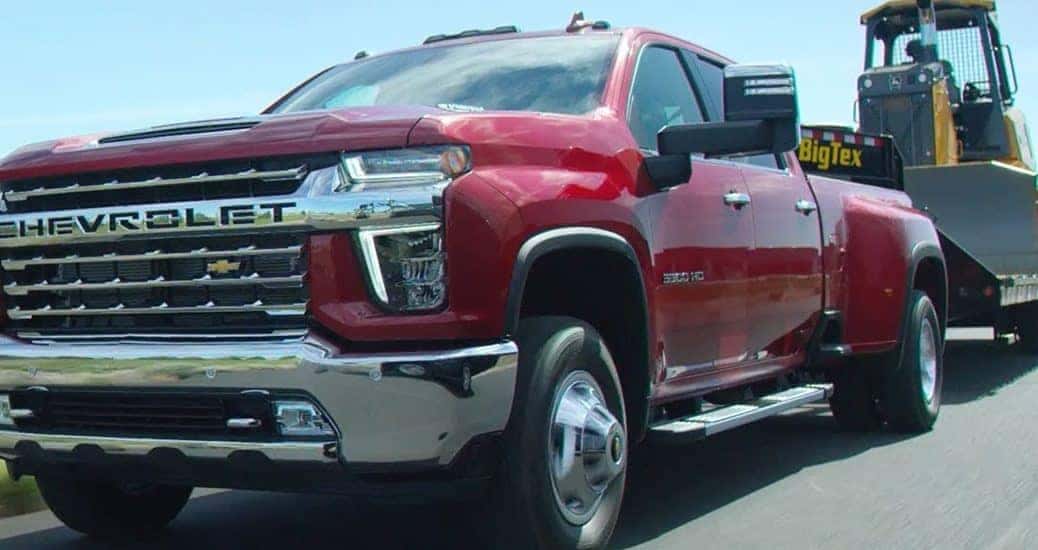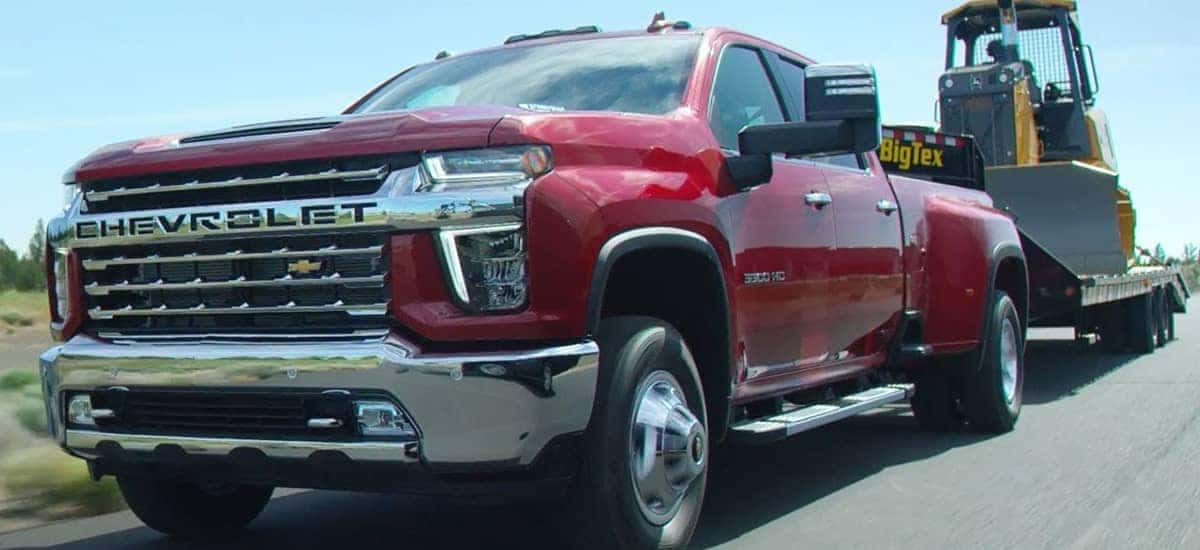 Photo credit: Chevrolet
Chevrolet has a lot to brag about to start 2020, with the most recent awards by Cars.com rewarding the Chevrolet Silverado 2500 and 3500 as their choice for Pickup Truck of the Year. The heavy-duty Chevy trucks edged out the competition thanks to its dominating power and even better fuel-efficiency over the competition. The customers who look to get their work done right within a timely fashion know to trust Chevrolet. The upscale feel of the competition lacks the strength to contend with what heavy-duty pickups are all about.
Technology Leads the Way For Chevrolet
The best way to make work go smoothly and easily when hauling is to have all the features that Chevrolet included for both the Silverado 2500 and 3500. Working with a trailer attached to a work truck is commonplace, but Chevy goes a step further than other brands. Not only does Chevrolet offer an easily accessible trailer brake controller, an available bed-mounted trailer harness, but they also gain a vehicle that offers integrated bed steps with exclusive loading placards specific to a vehicle's VIN (vehicle identification number) so a driver knows exactly how much their vehicle can tow and haul. This all takes place within the in-vehicle trailering app that includes the profile for the trailer, complete checklists, and diagnostics.
Owners of the 2020 Chevrolet Silverado 2500 and 3500 will gain the use of this new Advanced Trailing System that includes eight cameras that surround the areas that truck owners commonly look out towards, with 15 unique views that help make life driving a heavy-duty pickup easier. One feature, which allows for a "transparent trailer" is a huge tool that allows the remote cameras to make a view that allows the trailer to disappear, allowing an unobstructed rear view on the touchscreen inside of the vehicle.
Strength In Numbers
Looking for a vehicle that has immense power? Chevrolet offers the new 6.6-Liter V8 that is paired to a six-speed automatic transmission. This engine gives owners 401 horsepower with 464 lb-ft of torque. The Revised turbo-diesel 6.6-Liter Duramax V8 engine ups the horsepower to 455 and unearths a whopping 910 lb-ft of torque mated with the new 10-speed Allison automatic transmission. For owners looking to make life easier when working with their pickup, it is best to side with Chevrolet. It is easy to see how Cars.com choose the latest HD Silverado trucks as their choice for Pickup Truck of the Year 2020. Come test drive a new Chevrolet heavy-duty pickup truck today with help from us at Miami Lakes Automall!
Come Ride With Chevy!
Come check out the new heavy-duty Silverado pickups we have. We are proud to offer the latest Chevrolet vehicles and take pride in providing a large quality pre-owned variety that looks amazing. Not interested in a pickup? Take a look at our newest vehicles or our quality pre-owned vehicles .
We can help sell your current vehicle or bring it back to life like new with an online service appointment to our service center. Allow our professional techs to get started on all repairs or maintenance work. Stop by today and see what we can do for you right now at Miami Lakes Automall !
Previous Post 2020 Corvette Boasts Best MPG of Any Corvette Next Post 2020 Chevrolet Bolt Improves With New Technology