2020 Chevrolet Silverado HD Tows More Than the Competition – Miami Lakes Automall Chevrolet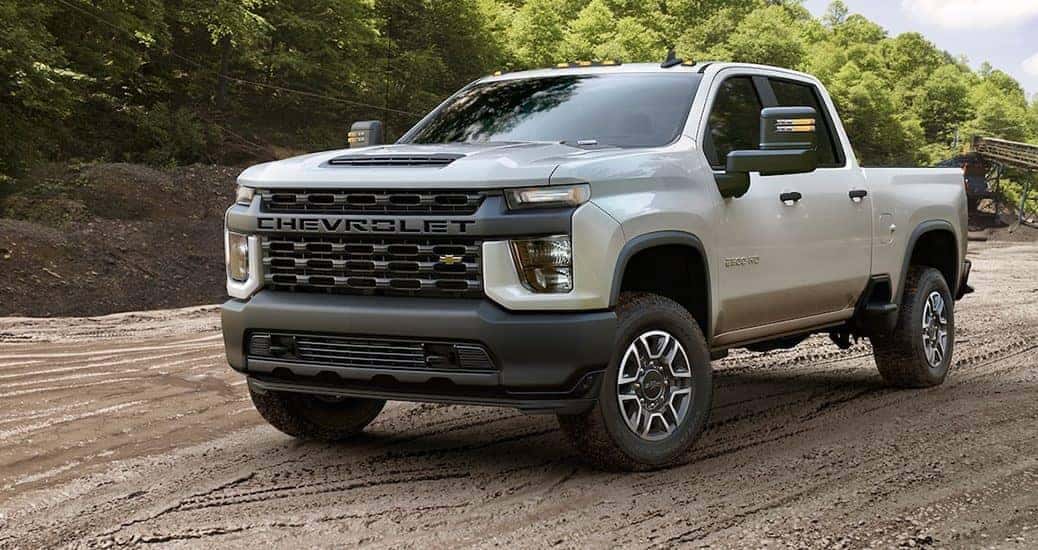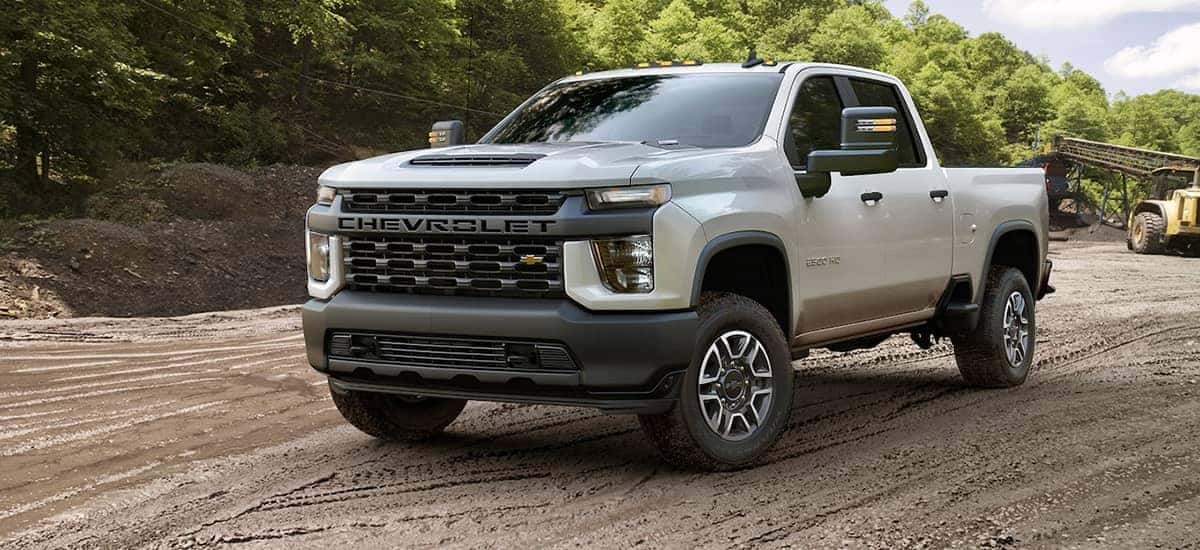 Photo credit: Chevrolet
The latest Chevrolet Silverado HD has increased its towing ability by more than half of its Chevrolet Silverado HD predecessor. With the 2020 Chevrolet Silverado, owners can now haul more and expect greater things thanks to the fine work done by General Motors (GM) and their engineering team. The determination by GM and Chevrolet to push the envelope is apparent. Let us share all the details about the newest and massive Silverado HD. The massive Silverado carries a boxed ladder frame made up of mainly high-strength steel. How does this new HD pickup stand out among the other heavy-duty trucks on the market?
*2020 Silverado HD > Competition *
So, what caused this massive increase in towing ability? The last few years brought about increased competition among rival brands like Ford and Ram. Today's Silverado delivers 35,500 pounds of maximum towing capacity, which is more than the 2019 Ram Heavy Duty (35,100) and 2019 Ford Super-Duty (30,000). Chevrolet is ahead of the game thanks to a beefed-up chassis and 10-speed Allison-brand transmission. Improved upon engineering even reached the way the engine is cooled thanks to the large front end design with lots of air intakes and a large 28-inch radiator fan.
Looking for choices? The Silverado HD offers plenty with 22 cab, bed, drivetrain and chassis combinations for owners to sift through; owners can build exactly what makes sense for their line of work and preference. Wheel sizes go from 17 inches through 20 inches. The Silverado HD pickups provide longer truck beds than previously produced. For example, the crew-cab models stretch out 10.4 inches longers and 1.4 inches wider. Improvement can be found everywhere including the most important aspect of the Silverado HD.
Powertrain Options Improved Upon
Owners of the new 2500 and 3500 have the choice of a 6.6-Liter, direct-injected Vortec V8 engine that provides 401 horsepower and 464 lb-ft of torque or a 6.6-Liter Duramax V8 turbo-diesel that reaches 445 horsepower and 910 ft-lb of torque. The new base engine is an improvement of the previous 2017 Silverado HD pickup's base trim engine with its 6.0-Liter V8 engine that provided 360 horsepower and 380 lb-ft of torque. There was an improvement of 41 horsepower and 84 torque. The strength of the Silverado has always been well-known, but going forward, the strength is ahead of the curve and exactly what owners want out of a truck.
Chevrolet Provides Unparalleled Towing
Chevrolet points out that 90 percent of its heavy-duty truck owners use their vehicles for towing. This is why the brand improved the technology and strength simply defined now as Chevrolet's Advanced Trailering System. The 2020 Silverado HD provides available cameras that capture up to 15 unique camera views as well as an accessory camera attached to a trailer that allows drivers to behind what they're towing.
GM was able to lower the HD diesel's axle ratio from 3:71:1 to 3:42:1 to reduce engine speeds for a more silent, pleasant cabin. The all-new 10-speed coupled with stronger drivetrain components enabling diesel Silverado HDs to optimize their full amount of twist in first gear, unlike the prior models. Additional upgrades to the Silverado HD provide a new active two-speed four-wheel-drive transfer case that allows automatic all-wheel-drive function.
Additional Impressive Features
Chevy looked to improve many different facets of the Silverado HD. One of the latest changes involved adding a standard flush-mounted outlet in the front bumper for the engine-block heater for the diesel and available on the gasoline V8 powertrain. The diesel exhaust fluid tank between the frame rails includes a filler spout and a diesel exhaust fluid gauge in the instrument cluster. A polished interior gains all the power of the latest technology and will help Chevrolet Silverado owners step ahead of the competition.
Drive the Chevrolet Pickup You've Always Wanted
Our professional team is excited to bring our customers the 2019 Chevrolet Silverado 2500 and 2500 . Looking for a wide selection to browse through? We offer the newest vehicles and a large selection of pre-owned vehicles . If you're looking for pricing options to allow you to buy what you wish, our financing team can support you for any buying or leasing needs. Thinking about selling or trading in your current vehicle? We can help at Miami Lakes Automall.
We welcome you to our business with pleasure. Located at 16600 NW 57th Ave in Miami Lakes, Florida. We're open seven days a week across our sales, service and parts departments to better serve everyone that visits at Miami Lakes Automall . Come in to visit us today!
Previous Post Chevrolet Silverado HD is J.D. Power's Most Dependable Model Next Post The 2020 Chevrolet Corvette Is So Powerful It Does What?