The 2019 Ram 1500 is This Year's Winning Truck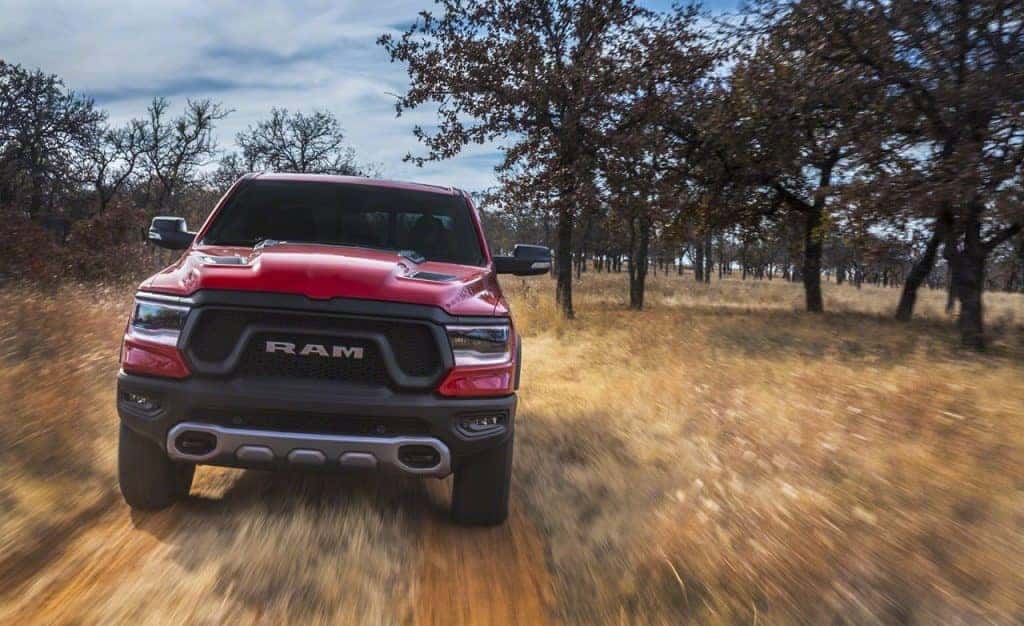 On any given week we can see a pickup truck hauling a heavy load, commuting like a sedan, towing recreational equipment such as bicycles and jet skis, chewing up muddy ranchland, or even exploring off-road trails. As the automotive landscape changes, we ask more and more of our pickup trucks than we do of any other vehicle – and we buy plenty of them (2.8 million units sold in 2017). Motor Trend, an American automobile magazine, traditionally recognizes a Truck of the Year and this year the honor goes to none other than the 2019 Ram 1500. According to Motor Trend, there isn't a truck out there that so precisely caters to the diverse and ever-growing needs of the truck segment better than the 2019 Ram 1500.
What makes this truck great? Well for starters, this fifth-generation Ram 1500 was just revamped, so it offers buyers the most innovative features. This latest version offers truck buyers more variety, capability, comfort, convenience, and value than ever before. It's a truck that's designed with the intention of meeting the needs of the 21st-century truck buyer and it certainly looks the part. Gone are the old design cues that the public has come to expect from Ram as the latest redesign does away with many of them. No more crosshair grilles, mini-Mack fenders, and even the majority of Ram badges are gone. Instead, the Ram 1500 has opted for variety as buyers can now choose between seven grilles and three head-and tail lamp designs. Additionally, the Ram 1500 offers buyers 15 different wheel designs that feature stronger six-bolt hubs and range from an off-road oriented 18 inches to a cowboy-inspired 22 inches.
On the inside, every single Ram cabin has tools for both work and play. Every trim receives an interior update with a configurable center console that turns the cabin into an office – the center console has enough room for a bag and laptop, space for phones and drinks, and a center console lid that doubles as a desk as well. The technology features on the Ram 1500 are also just as varied with three different versions of the Uconnect infotainment system and a choice between an 8.4-inch touchscreen display or a 12.0-inch touchscreen. Ram seems to have picked the best of all features to incorporate in the cabin with a screen, easy-access switches, and even a rotary shifter, while the center console offers a phone charger pocket, sliding bins, and even side pockets for extra storage.
Innovation isn't all about aesthetics either on this Ram 1500 as it gets even more impressive under the hood. Two of the three available Ram 1500 engines come with mild-hybrid power plants that Fiat Chrysler Automobiles (FCA) has dubbed eTorque. These supplemental electric motors are intended to improve fuel economy and performance. Housed in the rear wall of the cab and using a small starter-generator combined with a tiny battery, the eTorque system aids the engine stop/start (ESS) mechanism and provides enough torque to allow the engine to cruise in four-cylinder mode longer without having to downshift.
The eTorque system comes standard on the base engine (a 3.6-liter V6 engine which makes 205 horsepower and 269 lb-ft of torque) and is available as a small upgrade on the top level 5.7-liter V8 which generates 395 horsepower and 410 lb-ft of torque. A version of the 5.7-liter V8 is also available without the eTorque system and yields the same power output (since the eTorque system does not assist when the engine is generating peak power the figures remain unchanged). Rear-wheel drive and an eight-speed automatic transmission are both standard across the line. Four-wheel drive, a limited-slip differential, and locking rear axles are also available.
Clad in old-school appeal with a refined and sophisticated modern style and substance, the 2019 Ram 1500 hits the target of the diversity a pickup needs better than no other truck on the market, making it Motor Trend's 2019 Truck of the Year. If you're looking for a truck that's a commuter, a tool, and a toy all at once then look no further. Pass byMiami Lakes Automalland check out the 2019 Ram 1500 to see what all the fuss is about. Schedule a test drive today!
Photo Source/Copyright: Ram Trucks
Previous Post Coming Soon: 2020 Ram Power Wagon Next Post All we Know About the 2020 Ram HD Pickups