Ram 1500 REV Holds Promising Future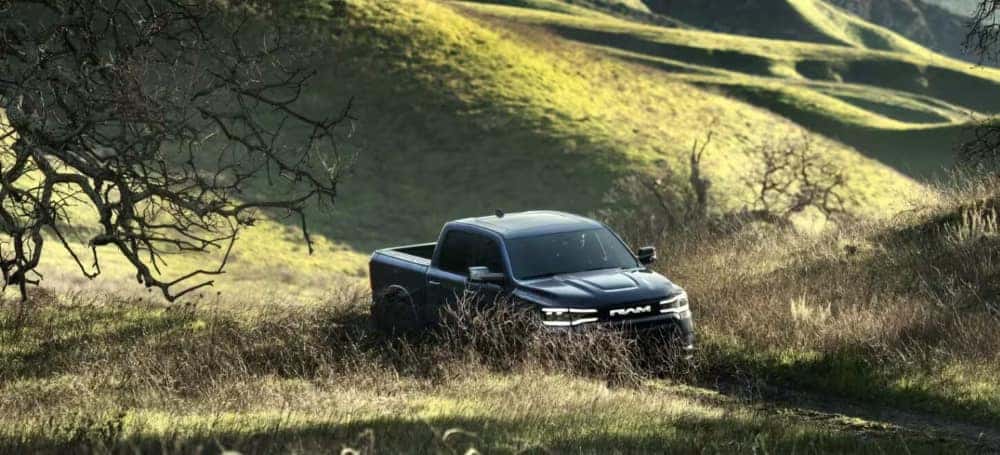 Photo Source: Ram
Ford is selling the F-150 Lightning. Chevy has already launched the Silverado electric vehicle. Ram plans to match and exceed them with a new pickup truck, the Ram 1500 REV. The brand announced the new vehicle will redefine the pickup segment. Ram unveiled a visionary road map concept of the truck at the 2023 Consumer Electronics Show (CES). They followed up with a preview of the production truck during the Super Bowl. Finally, the Ram 1500 REV received its full reveal at the 2023 New York Auto Show.
STLA Frame Platform and Two Battery Packs
The STLA Frame platform for full-size, body-on-frame electric vehicles underpins the Ram 1500 REV. In addition, Ram is providing two 1500 REV battery packs that should rightfully be called long-range and even longer-range packs. The standard truck houses a 168 kWh pack with a targeted range of 350 miles. Buyers can upgrade to a 229 kWh pack for a targeted 500-mile range. 
Of note, while the editors at topspeed.com acknowledge that these are highly competitive figures in 2023, it remains to be seen if the same will be said in the 2025 model year when the Ram 1500 REV enters the market. Indeed, "Ford and Rivian, for example, will have more experience in the electric pickup truck segment by then and may have even more advanced technology at their disposal." At this point, though, experts can only speculate.
Charges Swiftly While Charging Other Things
Ram is offering the 1500 REV 800-volt fast-charging technology capable of reaching speeds of up to 350 kW. To put things in perspective, that is enough power to add 110 miles of range in ten minutes. The 1500 REV is capable of vehicle-to-grid, vehicle-to-home, and vehicle-to-vehicle charging. In fact, the 1500 REV puts out 7.2 kW from the bed and 3.5 kW from the 15 cubic feet front trunk, also known as the frunk. 
The Ram Revolution Concept included an innovative pass-through to the vehicle's cabin, so the truck could carry extensively long items, but the pass-through is not part of the Ram 1500 REV production vehicle. Ram announced its frunk will provide easy access to onboard power. The brand also claims the frunk will add game-changing cargo space with secure weather-proof protection.
The Powerhouse
The Ram 1500 REV accelerates up to 654 horsepower and generates 620 pound-feet of torque. Moreover, the pickup truck revs from zero to 60 miles per hour in just 4.4 seconds and can ford through up to 24 inches of water. The Ram 1500 REV can also carry a 2,700-pound payload and tow up to 14,000 pounds.  
Updated Interior
Ram really earned its claim-to-fame by upgrading the pickup truck interior in 2018. It was the first truck to offer metal interior accents and real wood, along with upgraded leather seats at a more affordable price. Ram has arguably forced the other automakers to follow suit in recent years. The brand promises to have a similar effect on the electric pickup truck market. As a matter of fact, Ram proclaims it will feature sophisticated refinements, advanced technologies, and superb comfort.
Are you excited about getting a new Ram? So are we. At Miami Lakes Automall, we are more than excited to help our customers find what they are looking for. Check out our new vehicle inventory or browse our quality pre-owned vehicles. We offer suggestions like auto financing to help make paying for a vehicle easier.
If you are in need of service, schedule an online service appointment with our expert technicians. Allow our professionals to get started on all repairs or maintenance work. Stop by today and see what we can do for you right now.