Ram 1500 Classic Doesn't Miss a Beat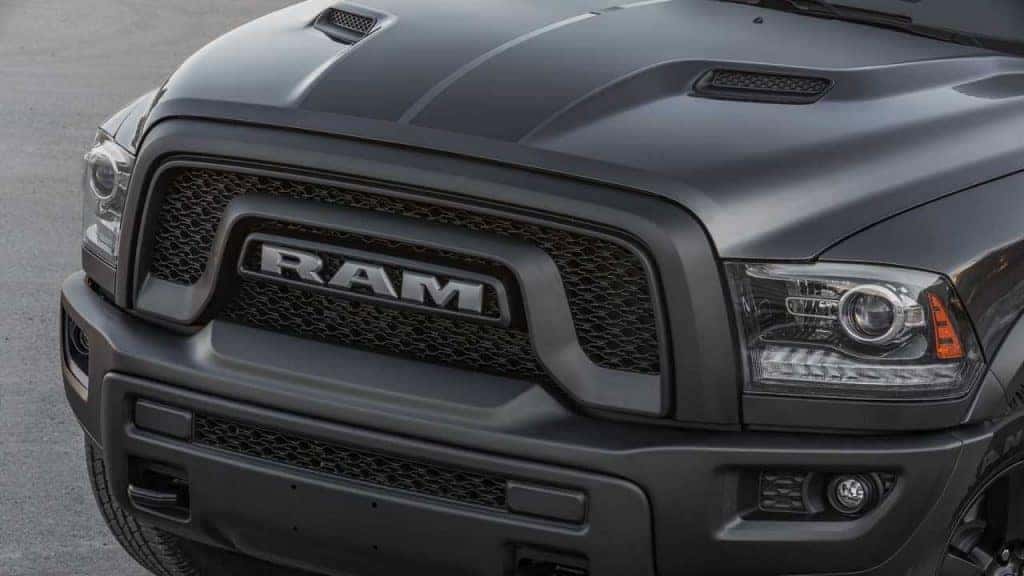 Like we've mentioned before, yes, Ram does have a midsize pickup coming , though its exact arrival date is unknown for the time being. In the meantime, Ram is hoping to provide buyers with a similar option with its Ram 1500 Classic pickup. Although the Ram 1500 Classic is a full-size pickup, it is essentially priced in the midsize range thanks to the introduction of the all-new 2019 Ram 1500. Ram hasn't announced when it plans to officially phase out the Ram 1500 Classic, but it's likely that the upcoming midsize pickup will be its replacement in the distant future.
The Ram 1500 Classic currently comes in about $6,000 under the starting MSRP of the all-new 2019 Ram 1500, meaning that customers can leave the dealership leaving full without having to pay for the latest version. Since there are no trucks below the Ram 1500 Classic, Ram boss Jim Morrison hopes that prospective buyers will be enticed by the lower pricing and special edition pickups such as the recently announced Warlock. "I think one of the nice things about the Ram Classic and Warlock is we're able to provide a truck to those midsize customers with a great price point," Morrison said.
Although pricing is obviously a great motivator, a full-size truck may be too much for some. While fuel economy may be a concern for some prospective buyers, others may simply think that a big truck is too cumbersome and would prefer something smaller to drive. "In some places where there are size constraints, a full-size truck might not suffice," Morrison said. To this end, Ram appears to be diligently working to fill the gap in the midsize segment as we've mentioned before.
Morrison wouldn't comment about these plans, but a new Ram could easily play off the Jeep family by using the same platform as the newly-introduced Jeep Gladiator. Whether the two brands can compete within the same segment and under the same parent company doesn't seem to faze Morrison, he simply stated "A lot of our dealers sell both Ram and Jeep. Jeep's got a full SUV portfolio."
According to Fiat Chrysler Automobiles (FCA) CEO Mike Manley, the 2019 Ram 1500 Classic is not going away anytime soon. The pickup will likely attract a lot of government and commercial fleet sales, further boosting Ram's already-solid numbers. The focus for the midsize truck will be on delivering for the individual consumer instead. As for its heavy-duty lineup, Ram announced a massive revamp at the beginning of the year at the 2019 Detroit Auto Show. Just like the revamp of the 1500, the heavy-duty lineup also boasts big technology upgrades – 12-inch touchscreen display included – along with massive capability and functionality achievements such as best-in-class towing among others.
Visit Miami Lakes AutoMall and experience the Ram lineup to see which truck best suits your needs. Here at Miami Lakes Ram, our knowledgeable and helpful staff can help answer any questions you may have. What are you waiting for? Schedule your test drive today! Follow Miami Lakes Ram on social media to stay up to date with the latest Ram Trucks news.
Photo Source/Copyright: Ram
Previous Post FCA Confirms Midsize Ram Truck in the Near Future Next Post 2019 Ram 1500 Rebel Gets in on the Action