How to Properly Wash Truck Tires | Dodge RAM Dealer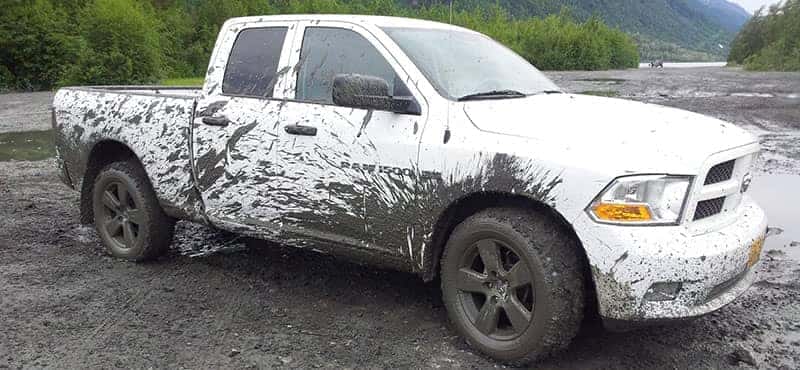 Miami Lakes Dodge RAM isn't just a Dodge RAM dealer that offers the widest selection of Dodge RAM trucks in Florida. We also like to offer helpful tips on how to take care of your vehicle. After all, a Dodge RAM deserves the best treatment possible, and you'll want to make sure you keep it nice and tidy.
One features of the Dodge RAM truck that you must keep clean are the tires. RAM tires are well known for their durability and performance, and keeping them squeaky clean will only add to their terrific reputation. Here's a few cleaning tips to make your RAM tires as good as new.
Wash Your Tires Separate From The Rest of Your Truck
If you plan on washing the entire body of your RAM truck, use a separate wash bucket for the tires. Excess dirt and grime from the rest of the truck can rub off on the tires if you don't use a separate bucket and can hinder the overall performance of the truck's tires in the long-run. A separate wash bucket with clean, soapy water will be enough to ensure your tires look as good as new.
Use Tire Cleaner
Avoid using household cleaning products when washing your tires. Household cleaning products may damage your tires and may not be able to clean them as thoroughly. Many cleaners exist to specifically wash tires, so make sure to use them. Some cleaners are sprays that should applied to any spots while others are more cream-based that should be applied with a soft cloth.
Wash Tires Regularly
Get into a groove of washing your tires regularly. Over time, dirt, dust, or any other filth can build up on your tires and hinder the performance of your RAM truck. Removing filth with a simple wash will also become difficult you do not wash your tires on a more consistent basis. Develop a routine when it comes to washing your RAM truck to avoid this possibility.
If you're in need of any more tips on how to wash your tires, come on down to Miami Lakes Dodge RAM today! Our friendly staff will help any RAM-related question!
Previous Post How to Know It's Time for an Oil Change Next Post 2014 RAM 1500: 4 Awesome Facts