Mopar "Dresses Up" Two Ram Concept Pickups at the 2018 SEMA Event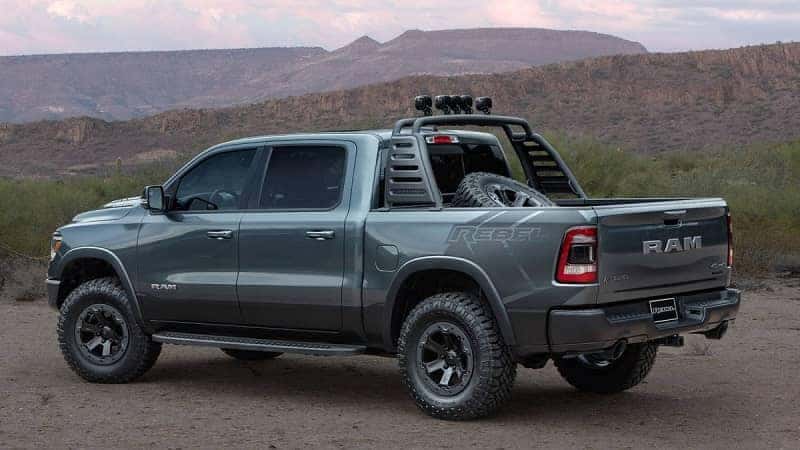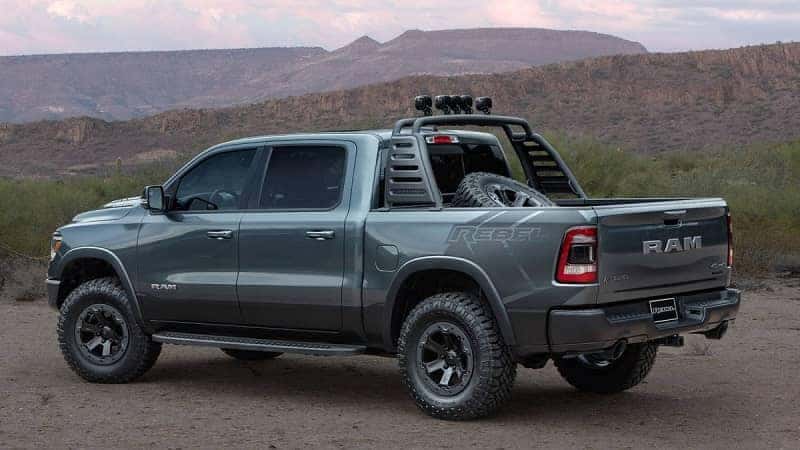 Photo Credit/Copyright: autoweek.com
People aren't the only ones dressing up for Halloween this year. At the 2018 SEMA auto event, Mopar has "dressed up" two Ram 1500 concept trucks, making one a little taller and one a little shorter. Set to take place from October 30th through November 2nd, Mopar is using SEMA to show off some of their production and prototype parts and accessories to determine which ones should transition from concept to reality.
According to Mopar, the two Ram 1500 truck models that will be modified for the event are the Rebel Concept Ram 1500 and the Big Horn "Low Down" Ram 1500 concept truck. These modified pickup trucks actually only make up a fraction of the 14 customized vehicles that Mopar will show off, but they surely share the spotlight. Both on and off-road models preserve the brands rugged and sturdy spirit while getting a serious facelift with Mopar's parts and accessories.
"The SEMA Show is truly the greatest stage for our brand to demonstrate what owners and enthusiasts can create with a little imagination and a selection of Mopar parts and accessories," said Steve Beahm, head of parts & service at Mopar and Passenger Car Brands, FCA – North America. "There is a method to our SEMA madness — we use this show as a venue to gauge enthusiast interest in prototype parts that may become production offerings in the future."
Beginning with the Ram 1500 Rebel Concept model, that was lifted two-inches by a Mopar lift kit "for enhanced off-road clearance," was painted in a shade of blue and called the "Rebel Smoke." Consumers can also take advantage of the black-cast aluminum running boards to alleviate any difficulty when entering the vehicle for the driver and passenger. The Rebel Concept rides on 18-inch x 8-inch cast-aluminum Beadlock wheels wrapped in 35-inch Goodyear DuraTrac tires painted with body-color accents. Furthermore, the custom "Rebel Smoke"-trimmed wheels add traction and tread that is required to tackle those off-road trails.
Aside from giving the Rebel concept a fresh and impressive look, comprised of a new paint job and RAM graphics, Mopar enhanced the nose of the truck with a Mopar conceptual performance hood with "Ram Airflow." The Ram Airflow system mimics a supercharger, delivering cold air to the engine that, as a result, optimizes horsepower and torque at certain speeds. Meanwhile, the bed of the truck is fitted with five five-inch LED lights that each produces 4,800 lumens and still reserves enough space for a conceptual rear spare tire carrier. The bed also includes a rear bed step and spray-in bed liner to ramp up the functionality of the model.
As for the Big Horn "Low Down" Ram 1500 concept truck, Mopar dropped it by two-inches to give it the ultimate street style instead of trail performance. The exterior is painted in a two-tone color scheme, with the lower two-thirds of the model colored in a silvery "Brassphault" shade, and the top painted with a glossy black finish. The horsepower-increasing conceptual hood by Mopar matches the glossy black finish for a perfect blend of color and functionality.
The body was lowered with a "prototype lowering kit, providing a more aggressive stance and appearance." The Big Horn rides on 22-inch wheels that include the exterior color scheme and are paired to prototypal wheel flares. The bed stays true to the intended street style, and rather than being equipped with LED lights, is equipped with a shiny black Mopar hard tonneau cover and also finished in gloss black paint. All badging has also finished in gloss black, giving the exterior many blacked-out design cues. In addition to the exterior style, the Low Down concept model includes brushed and polished door sill guards accented with the R-A-M logo, along with Mopar all-weather floor mats. Oh, and it's not all just aesthetics – the "Low Down" also comes with the Ram Airflow system to charge up the 5.7-liter HEMI engine under the hood.
Isn't it amazing what a few accessories can do? Interested in test driving the all-new 2019 Ram 1500 ? Stop by the Miami Lakes Automall, located in Miami Lakes, FL, and check out our entire new car inventory selection . Stay tuned for more SEMA news by following us on social media
Previous Post The Ram 1500 Named As One of the Finalists for the 2019 Green Truck of the Year Next Post 2019 Ram 1500 Stands Out in IIHS Crash Test Scores