Ram 2500 Modified for Russia and Siberia Climate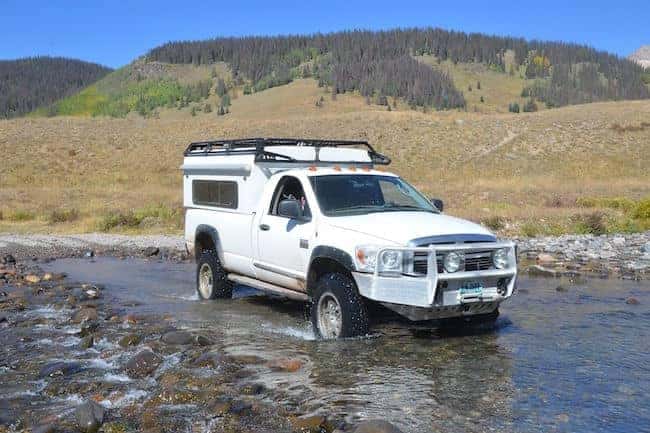 Most truck enthusiasts will modify their vehicle just for fun, as the project is an excellent way to waste some time. However, there are some who need to revamp their truck out of necessity, including one Dodge owner who wanted to insulate and revamp his vehicle's mechanics to accommodate his harsh working conditions.
The result? As Verne Simons of FourWheeler.com writes, the Wrangler is "one of the best equipped, most capable, and reliable backwoods rigs you can imagine."
_To learn more about the modified truck, continue reading after the break. You won't see this Dodge Ram in Miami , but you may be inspired to fix up your own truck! _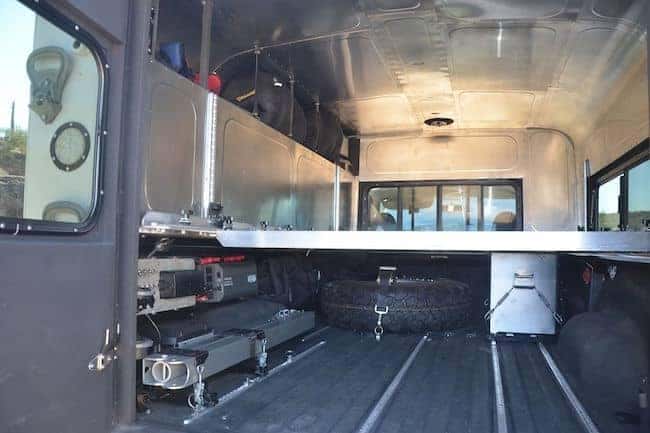 Arizona resident Chuck Valceshini wanted a dependable heavy-duty truck for his work in Northern Russia and Siberia. Furthermore, he wanted to use his vehicle for his frequent hunting expeditions. Instead of opting for any of the newer trucks on the market, Valceshini decided to revamp a regular cab 2006 Dodge Ram 2500 (with help from Rob Bonney Fabrication).
The first priority was to make the truck warm, as the freezing Russia and Siberia weather can be unbearable. Bonney included "extensive" insulation, and he also reinforced the Caravan Camper shell to make the temporary home a whole lot warmer. He also added an independent electrical system and a gas heater. When tested in the high altitude of Colorado, the additions proved to work very well.
The 5.9-liter Cummins diesel engine (accompanied by a South Bend Dual Discus clutch and a G56 six-speed manual transmission) proved to be capable enough to take on any terrain. In case traction gets low, Bonney included ARD Air lockers, which should solve any applicable issues. The 275/80R20 Continental MPT-81 tires would also assist which off-roading. Finally, during their project, Bonney realized that the Dodge's steering system would not keep up with the revamped suspension. To compensate, the engineer added some "heavy-duty" steering parts, including a tie rod, draglink, tie-rod ends, a steering box brace, and a track bar.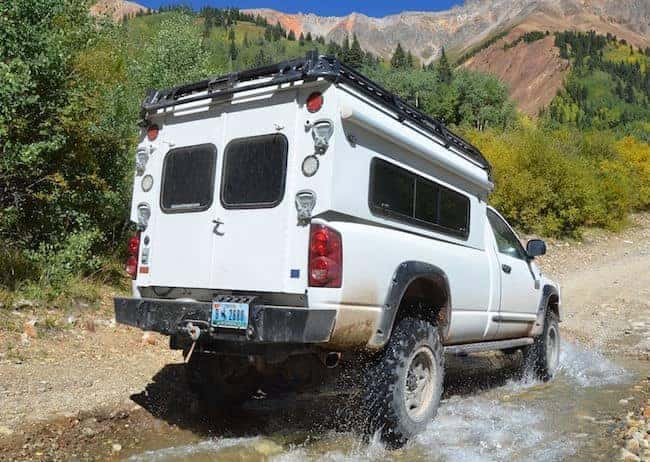 The new 2500 included an abundance of metal work, including a large aluminum bumper that includes a Kingone 12,000-pound electric winch (in case the vehicle ever gets stuck). Operators can access the roof rack via the removable aluminum ladder of Caravan Camper mounted steps.
The interior has also been revamped, as the Camper shell provides the driver with a roomy, sheltered area. With clean bead rolled aluminum panels covering the wiring and insulation, a long piece of Baltic Birch plywood provides a sturdy cargo area or even a makeshift bed. There's even a freezer fridge where hunters can store their food and game. While it may not be the most comfortable living conditions, it's certainly impressive for a truck.
Other unique features include a steel roof rack (with an "aluminum aircraft landing strip material for decking"), a 900-pound external mounted crane (designed to lift game into the truck), and an extendable awning (perfect for those infrequent sunny days).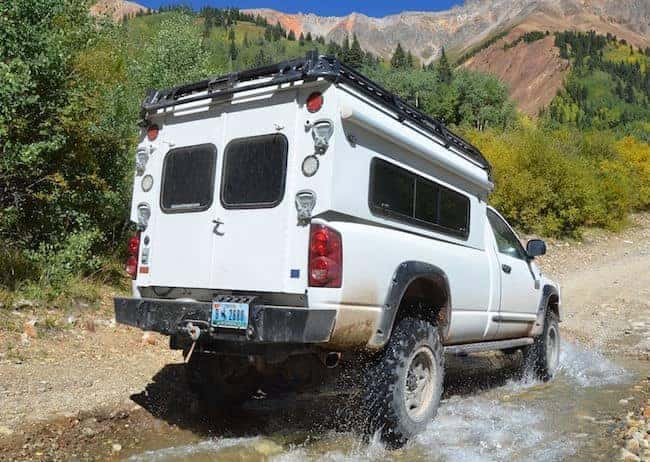 This was a rather extensive project, but it ended up being worth the time and effort. You don't necessarily need to go this in depth with your project, but it's always fun to make your truck your own.
Previous Post 2016 Ram 1500 Named Large Pickup Truck 'Best Buy' Next Post WWE Star Professes Love for Ram Trucks