2016 Ram 1500 Named Large Pickup Truck 'Best Buy'
Consumers Guide recently named three United States Fiat Chrysler vehicles to their 2016 Best Buy list. The publication's editors extensively test, compare, and analyze more than 150 new American "cars, trucks, minivans and SUVs," selecting their "Best Buy" for each specific class. The choices are not only based on objective ratings but an extensive reviewing process. The vehicles have to be "good values" when compared to the other vehicles in the class.
Consumer Guide has been publishing "authoritative, objective reviews of new and used cars and truck" since 1967. Focused on making the car-buying experience easier for the customer, the current group of editors have more than 100 years of experience in the industry. Clearly, the publication is a reputable, respected source, and their focus on being unbiased makes them an excellent reference when you're shopping for a vehicle.
_To hear more about the three FCA vehicles that made the list (including one of your favorite pickups on the market), continue reading after the break. We don't want to give away spoilers, but let's just say that you'll be itching to visit a Dodge Ram dealership when you're finished reading… _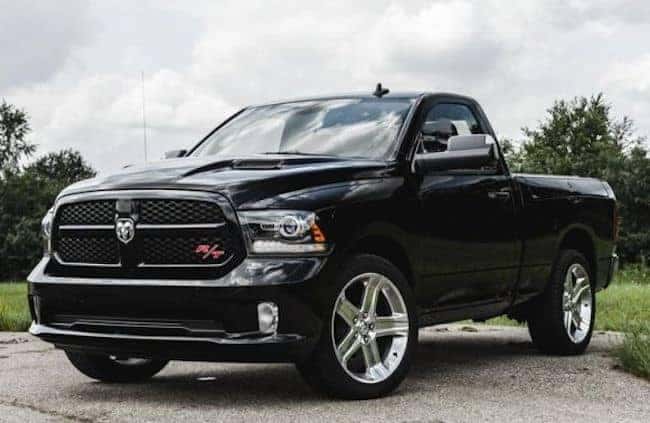 The 2016 Dodge Durano was named the Large SUV Best Buy for the fourth straight year, and the 2016 Jeep Renegade was a first-time winner of the Subcompact SUV Best Buy award.
"We are pleased to recognize FCA's enduring success in the Large SUV and Large Pickup Truck classes," said Tom Appel, Publisher of Consumer Guide Automotive (via a PRNewswire release ). "We are equally pleased to award the newest Jeep crossover Best Buy status for 2016."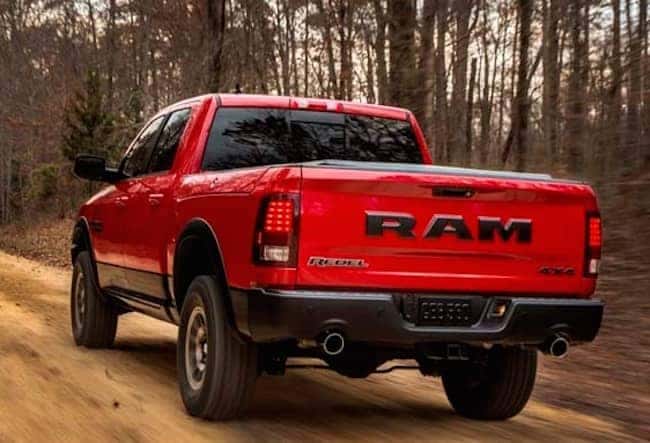 With a starting price of $24,970, the 2016 Ram 1500 is one of the best values on the automotive market, not just the pickup market. The standard 5.7-liter Hemi V8 and optional 3.6-liter Pentastar V6 engines are certainly impressive, but the truck sets itself apart with the 3.0-liter V6 EcoDiesel engine (and the accompanying TorqueFlite eight-speed automatic transmission). The system delivers a best-in-class highway fuel economy at 29 miles per gallon, meaning your value purchase will continue saving you money via limited gas fill-ups. You can also expect a 240 horsepower and 420 ft-lbs of torque, as well as a 9,210 towing capacity.
Considering the reasonable price, you'll also be pleasantly surprised at the luxurious interior. There are several high-quality leather trims for the seats, and you can also choose elegant wood finishes. Of course, there's also the available UConnect System. Not only can you access any of your phone's standard features, but you can also take advantage of the interior climate control system and 3-D terrain maps. You won't have to take your hands off the wheel to use the system, as it relies on voice commands and "steering wheel-mounted buttons."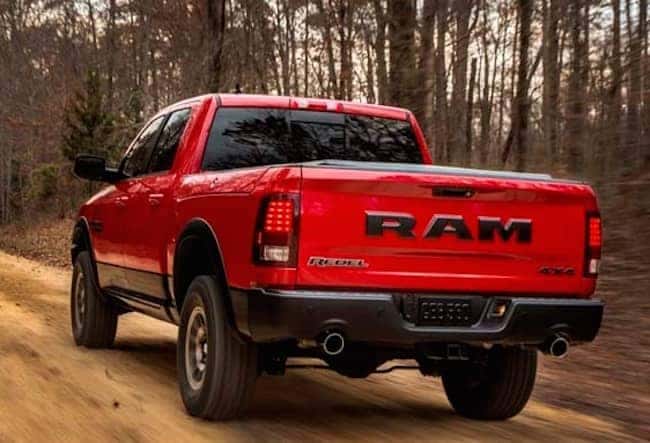 The 2016 Ram 1500 is a worthy choice for the Large Pickup Truck Best Buy award. Coming in at less than $25,000, the pickup still offers a number of amenities, including a fuel efficient engine and luxurious interior. If you're on a budget (or even if you're not), is there a more obvious choice?
Previous Post Three Tips To Help Improve Your Ram Experience Next Post Ram 2500 Modified for Russia and Siberia Climate