Build Sheets Have Been Spied for the 2025 Ram 1500 Tungsten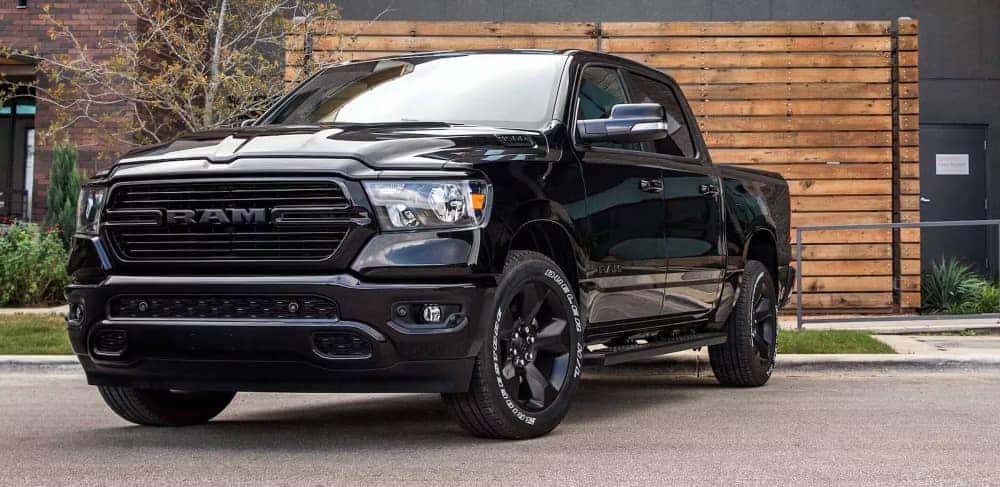 Photo Source: Ram
Ram trucks have always been known for their performance, ruggedness, and power. Now, it seems that Ram is prepared to take things to the next level with the upcoming 2025 Ram 1500 Tungsten. On July 5th, 2023, a curious artifact was discovered on the Dodge website, revealing an equipment list for this highly anticipated pickup. This article will dive into the details and see what this future Ram truck has in store for aficionados. 
Speculation Churns about the 2025 Ram 1500 Tungsten
The discovery of the build sheet for the 2025 Ram 1500 Tungsten on the Dodge website has left many people exceedingly puzzled. The immediate question is still unanswered: Why was it hidden there? As mentioned, that remains a mystery. To add to the intrigue, running the vehicle identification number (VIN) through a vehicle history site uncovered a 1995 Dodge pickup truck. There are numerous reasons for this to have occurred. Perhaps it is a glitch or a sign that vehicle identification numbers are being recycled after 30 years. Ultimately, only time will tell. 
However, running the vehicle identification number through the Mopar VIN decoder confirms the existence of the 2025 Ram 1500 Tungsten. The engine listed on the build sheet correlates with the Mopar return, demonstrating a "3.0L I6 Hurricane HO Twin Turbo Engine Stop/Start (ESS)." This high-output version of Stellantis' inline-six engine is expected to produce an impressive 510 horsepower and 500 pound-feet of torque. 
According to the editors at moparinsiders.com, the Hurricane H.O. engine surpasses "the 5.7-liter HEMI V8 by 115 horsepower and 90 lb.-ft. of torque. The Hurricane H.O. will be paired with the same 8HP75 8-speed automatic transmission found in the current HEMI models, ensuring smooth and rapid shifts that we have come to expect from Ram."
Sophistication Combined with Capability
The Tungsten trim nameplate is making a comeback with the 2025 Ram 1500. Originally viewed on the previous-generation Ram 1500; it is expected to make its debut on the Ram 1500 REV battery-electric pickup truck. Nonetheless, there are rumors of an internal combustion engine-powered 1500 Tungsten luxury trim that could slot in under the highly-esteemed TRX trim. 
The build sheet displays a plethora of luxurious characteristics that will make the 2025 Ram 1500 Tungsten a standout in its segment. These include a suede headliner, a jeweled rotary shift knob, a front passenger interactive display, and under-seat lighting. The integration of hands-free driving assistance further adds to the safety and convenience of this pickup truck. 
More than Just a Pretty Toy to Look at
In addition to its refined attributes, the 2025 Ram 1500 Tungsten is designed to be functional and pragmatic. The build sheet highlights a high-torque capacity rear axle with an anti-spin differential, a tri-fold cover, and a power rear sliding window. These features enhance the truck's versatility, thus making it adequate for work and play. 
Moreover, the 33-gallon fuel tank ensures drivers can go the distance without concerning themselves with frequent refueling stops. The premium sound system and power tailgate increase the overall enjoyment and convenience of the driving experience. Indeed, with 22-inch wheels, the 2025 Ram 1500 Tungsten will undeniably make a bold statement on the road. 
Sources available to moparinsiders.com anticipate that the internal combustion engine variant of the Ram 1500 will premiere at the 2023 North American International Auto Show (NAIAS) in Detroit, scheduled for December. There is still much information revolving around this automobile that needs to be brought to light. Nevertheless, if you believe the tidbits that have been revealed seem promising, please come visit Miami Lakes Automall. Whether it is financial help, general questions, any vehicle needs, or suggestions on easier payments for your vehicle, we are always here to help at any moment. Stop by today and see what we can do for you right now.