A Hurricane is Brewing for the Ram 1500 TRX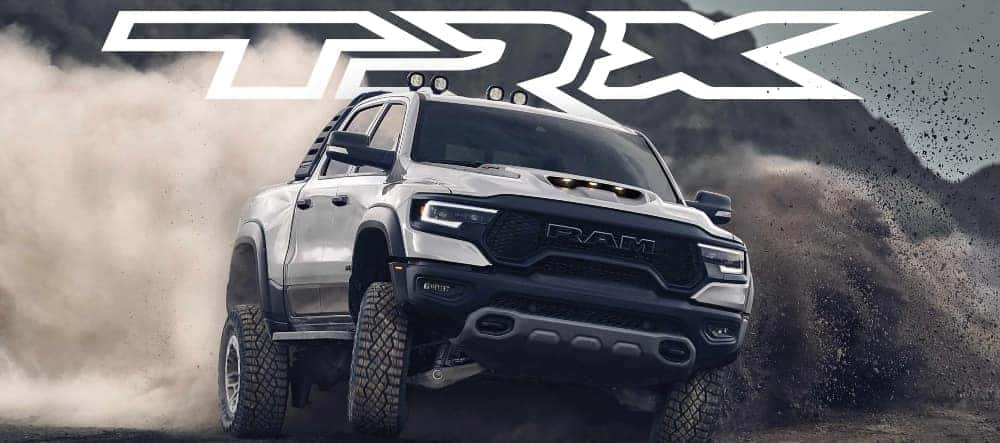 Photo Source: Ram
The Teaser Video that Started it All
A cryptic nine-second social media video clip, concluding with "a new force is landing," was reiterated by a caption that added a date – May 10, 2023 – and a hashtag – #MayTheFourth. It was posted on the fourth of May, and, while the Star Wars reference is appreciated, Ram aficionados believe it has more to do with forced induction than the film. The video begins with a drone or helicopter cruising over a dry lakebed toward a large dust cloud in the distance. The next shot is a close-up of a video lens or camera, the reflection probably suggesting something. The following shots of the lakebed are lower, focusing on a vehicle emerging from the dust cloud. The teaser hinted at a new development for the TRX.
Farewell to the Hellcat
Even though enthusiasts are not thrilled to see the 6.2-liter Hemi Hellcat V-8 engine leave the stage, it appears it is occurring more quickly than many individuals anticipated. With its removal from Dodge muscle cars after the 2023 model year, along with Jeep quietly removing it from being an option for the Cherokee, it is believed that it will also happen to the Ram 1500 family at some point, and that apparently includes the 702 horsepower TRX, which currently basks in the sonorous soundtrack and ferocity of a 6.2-liter supercharged V-8 engine, which Dodge Challenger and Charger fans also recognize as the Hellcat.
New Engine for the TRX
According to Mopar Insiders, Ram engineers are actively running numerous Ram 1500 TRX trucks outfitted with the high-output iteration of the twin-turbocharged 3.0-liter Hurricane engine. This engine variant can swiftly produce approximately 550 horsepower and over 500 pound-feet of torque. Moreover, the engine is expected to be mated to an 8-speed automatic transmission from ZF to guarantee efficient power delivery, similar to the current TRX and Grand Wagoneer trims. Curiously, however, the next-generation TRX could encounter a decrease in horsepower, going from 702 ponies to 550 horsepower. 
Possible Change in Strategy
Taking into account that Ford offers the six-figure F-150 Raptor R, which has a 700 horsepower supercharged 5.2-liter V-8 engine, Stellantis could be toiling away at a strategy shift with the next-generation Ram TRX. For example, there could be a standard TRX with a Hurricane engine at 500 horsepower or so and a supercharged Hellcat V-8 variant for a significant premium. 
That said, there could be batteries involved. After all, it has already been confirmed that the Ram 1500 lineup will provide an electric variant in the form of the REV, which aims to debut for the 2025 model year. Mopar Insiders announced, "Furthermore, the ongoing development of the Hurricane6 engine underscores Ram's determination to provide a powertrain solution that satisfies the demands of traditional engine enthusiasts while gradually transitioning towards electrification." Such an announcement could mean the added assistance of battery power will bring the next-generation TRX to 700 or more horsepower territory while maintaining compliant emissions and decent enough fuel economy figures.  
Are you excited about getting a new Ram? So are we. At Miami Lakes Automall, we are more than excited to help our customers find what they are looking for. Check out our new vehicle inventory or browse our quality pre-owned vehicles. We offer suggestions like auto financing to help make paying for a vehicle easier.