Interesting Facts About RAM Trucks | Dodge RAM Dealers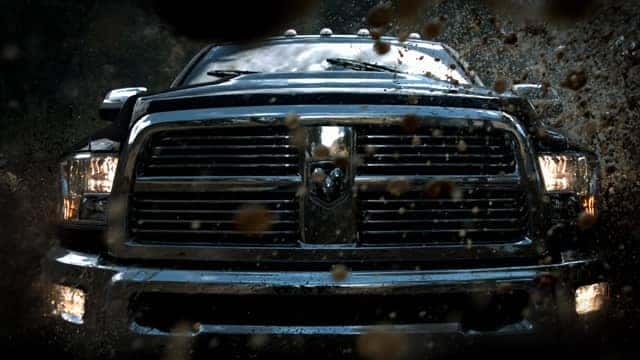 With unbeatable performance and top-notch fuel economy, Dodge RAM is the number-one brand of truck in the country.
Compared to other Dodge RAM dealers , Miami Lakes RAM offers the most diverse selection RAM vehicles in the Sunshine state! Whether it be brand new or pre-owned, our dealership should be your destination to experience RAM at its finest!
We'd like to offer you a few facts you may not have known about Dodge RAM. We want to make sure you get a full knowledge of the brand before you make a purchase!
The First RAM Trucks Were Introduced in 1981
RAM trucks made their grand debut over thirty years ago in the early 1980's. The RAM name actually came from a ram-shapped hood ornament that appeared on all Dodge models since the early 1930's. The earliest RAM models were essentially versions of the Dodge-D Pickup series introduced in 1972.
Dodge RAM Has Been Named Truck of the Year Five Times
RAM trucks hold the distinction of being named Truck of the Year by Motor Trend . The second-generation RAM won the award in 1994, the third-generation RAM Heavy Duty won in 2003, the fourth-generation RAM Heavy Duty won in 2010, and the RAM 1500 in 2013 and 2014. And with RAM's knack of innovation and quality, more awards are expected to come in the future.
RAM Trucks are Produced in Two Locations
Ever wonder where your RAM truck was assembled? Well, here's the answer: Dodge RAM trucks are assembled in two different locations, Warren Truck Assembly in Warren, Michigan and Saltillo Truck Assembly in Saltillo, Mexico. The plant in Satillo has won multiple awards for its quality manufacturing while the Warren Truck Assembly has been involved in truck production for over 70 years.
RAM is Currently in Its Fourth Generation
Starting with all 2009 models, RAM entered its fourth generation. This new generation saw the emergence of several new features to RAM trucks that have proved beneficial in the years since. New features included class-exclusive manual transmissions, a four-door cab style, and the Rambox, a storage system that allows drivers to hold storage in the truck's bed walls.
_ So, what are you waiting for? Test drive and purchase a Dodge RAM at our dealership today and discover more about this exciting brand! _
Next Post Why the 2014 Dodge RAM 1500 is Perfect for Tailgating Parties