Best RAM Chassis Cab Features | Dodge RAM Dealers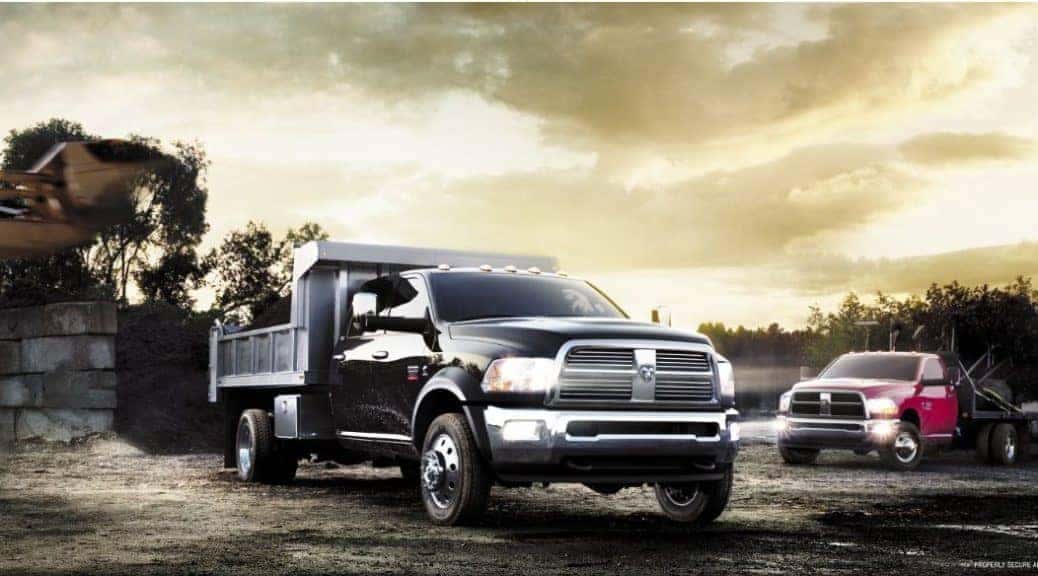 In 2007, Dodge RAM dealers introduced the Chassis Cab for all 3500 models which featured industry standard rear frame width, along with wiring to accommodate outfitters.
The Chassis Cab were also eventually released for 4500 and 5500 models as well. But that's not all. Want to know more? Take a look at these 3 features of the Dodge RAM 3500 that'll make you want to purchase one at our dealership!
Largest In-Class Brake Rotors: The fourth generation of Dodge RAM trucks have a stronger dedication to road safety than ever before, and a large part of this determination is thanks to the Chassis Cab's brake rotors. The brake rotors boast 15 inches of strong support and are specifically engineered for long-lasting durability. Nobody wants to have their truck saddled with unreliable rotors, the Chassis Cab ensure you'll never have to worry about such a thing ever again!
G56 Six-Speed Manual Transmission: All Chassis Cab models feature the impressive G56 Six-Speed Manual Transmission. This wonderful transmission makes the performance and pedals of all 3500, 4500, and 5500 models feel brand new time you're on the road. The G56 Six-Speed Manual Transmission also brings increased torque load of the base output diesel engine, so you'll be let down by any Chassis Cab model.
Dual Rear Wheels: When you're on the road, there's no need for faulty tires. That's precisely why all Chassis Cab models are equipped with dual rear wheels to improve performance and durability. These amazing tires offer unbeatable stability and traction during those tough times on the road when you need reliability the most. The tires are big, strong, and will pull through any trouble. Think of them as the four best friends you could have while on the road.
So, why the wait? Don't hesitate to get yourself a great Dodge RAM 3500 today at our dealership! You won't regret it!
Previous Post Why the 2014 Dodge RAM 1500 is Perfect for Tailgating Parties Next Post How to Make Your Truck Stand Out