2021 Ram 1500 Deemed Worthy of a Spot on Car and Driver's 10Best List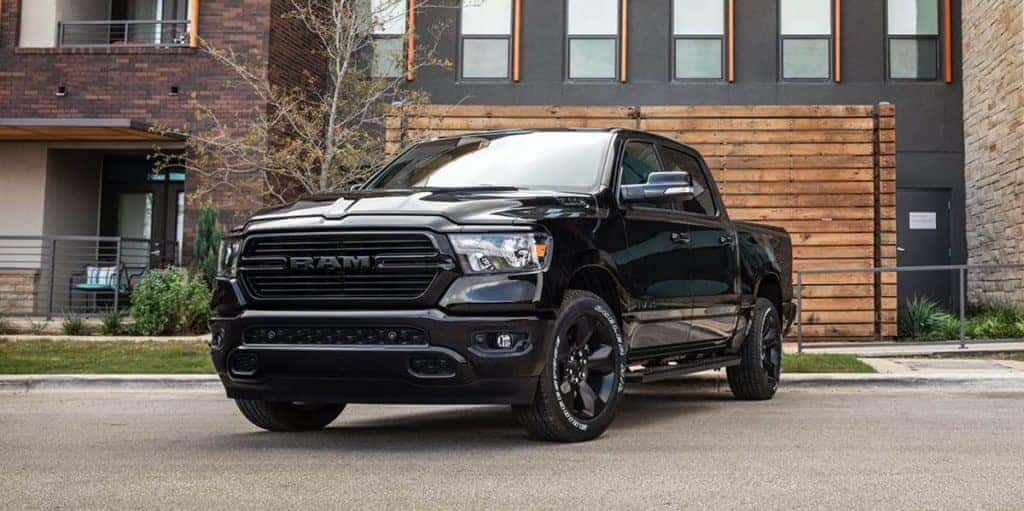 For the third consecutive year, Car and Driver deemed the 2021 Ram 1500 worthy of a spot on its "10Best Vehicles for 2021" list. Previous winners are forced to defend their crown, while newcomers like the Ram 1500 TRX were also submitted for review. Car and Driver's award applies to the entire Ram 1500 lineup, regardless of trim. It's worth noting Ram Trucks boasts the only pickup truck to secure a spot on this year's list. Each contender is evaluated by Car and Driver using a 100-point scale. Points are awarded based on how well a vehicle meets its intended purpose, its overall value, and how compelling it is to operate. Earning a spot on this highly-coveted list indicates that Ram has one of the smartest and most entertaining vehicles on sale today.
"We are incredibly humbled that Ram 1500 has earned a spot on Car and Driver's 10Best Vehicle List for the third consecutive year and feel validated that we continue to build the best trucks available. We are honored that Car and Driver's recognition includes the all-new 2021 Ram 1500 TRX, which sets the benchmark for extreme performance pickup trucks and clearly telegraphs the Ram Truck brand's leadership in the segment," said Mike Koval Jr., Head of Ram Brand.
Not only is this the third year in a row that the Ram 1500 — America's most awarded light-duty truck — is named to Car and Driver's 10Best list, it also marks the third consecutive time that the publication condenses and combined its 10Best Trucks and 10Best Cars and 10Best SUVs into a single list. The list is referred to as the 10Best for 2020 and appears in the magazine's January (2021) issue. Any vehicle that finds itself on Car and Driver's 10Best list can safely say it represents the smartest, most entertaining vehicles that consumers can buy today. Car and Driver editors drove more than 70 cars, trucks, SUVs, and vans as they measured, tested, and scrutinized models across the board.
"The Ram 1500 easily surpasses the competition with its luxury-grade interior and cushy ride quality. The addition of the Ram TRX gives buyers a ridiculously fun option that isn't for the faint-hearted. A trick this good off-road has no business being so sophisticated on pavement, but it is and we love it," said Sharon Silke Carty, Editor-in-Chief, Car and Driver.
Like we mentioned earlier, vehicles must prove themselves against diverse contenders to earn a 10Best win from Car and Driver. The publication's criteria remains the same — the driving and handling must be exceptional, the value must be unmatched when compared against similar competitors, and fulfill its mission better than any of the solid competition. Car and Driver excludes any vehicle whose price tag exceeds $90,000 as an oversized price must guarantee excellence.
Visit us at Miami Lakes AutoMall and get up close and personal with the 2020 Ram 1500. Check out our 2020 Ram 1500 Inventory and schedule your test drive today! Already own a Jeep vehicle? Consider our service department, now open on Sundays from 9:00 a.m. to 3:00 p.m., for all your service needs. Follow Miami Lakes Ram on social media for the latest Jeep news.
Photo Source/Copyright: Ram
Previous Post The Fourth Installment of the Ram Trucks "Built to Serve Edition" Pickups is Now Available Next Post The Ram 1500 and Chrysler Pacifica Add The 2021 Consumer Guide Automotive Best Buy Award Winners To Their List Of Accolades