2019 Ram ProMaster is the Strongest Yet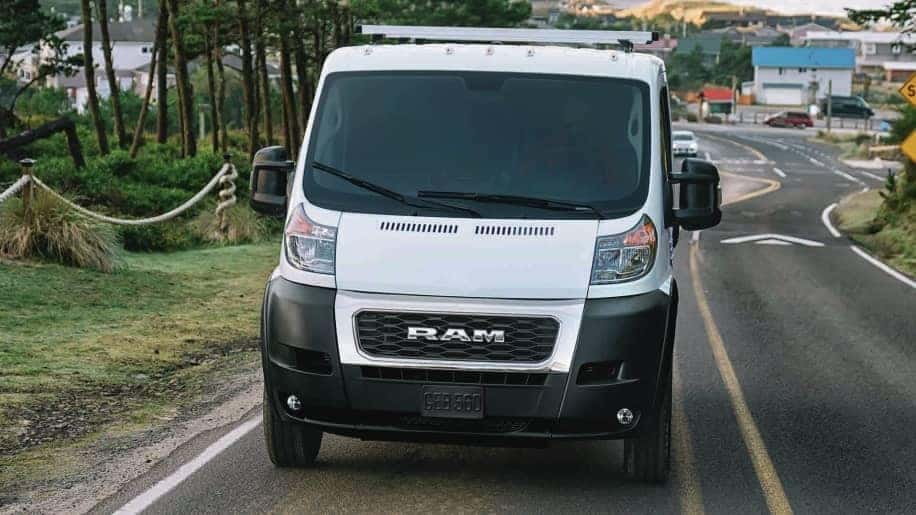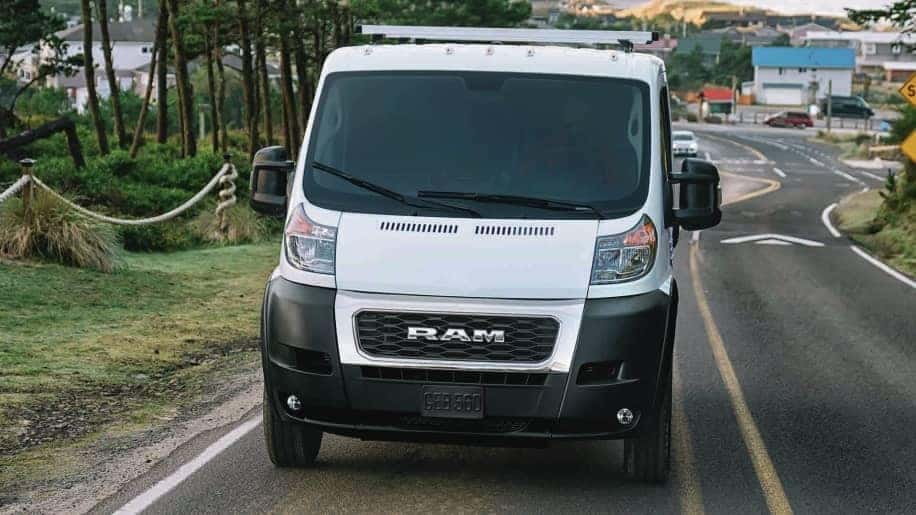 Photo credit: AutoBlog
What makes the upcoming Ram ProMaster lineup special is how innovative their lineup is over other brands. Each year, these vehicles become stronger, lighter and better vehicles to own. Perfect for business owners, the Ram ProMaster is a great choice to help grow your business and handle the work you need done. With more space added and increased options, let's go over why the newest Ram ProMaster commercial vehicles are better and stronger than ever. The new Ram ProMaster trucks are also looking as sleek as can be. Let's go over why!
Sleeker and Stronger For a Reason
These new Ram ProMaster vans are lighter and more aerodynamic with an available eTorque small electric assistive motor that is available addition to the 3.6-Liter Pentastar V6 and 5.7-Liter HEMI V8 engine options. This torque provides up to 90 lb-ft of torque over last year's model for the V6 and up to 130 lb-ft of torque in short-term torque, boosting fuel efficiency for the gasoline engines.
More Maximum Payload Means More Results
Have a lot of work to do? Good. The Ram ProMaster is here to help. With a payload increase that allows for more cargo hauling and strength, the jobs will get done fast in the new Ram. 2019 Ram ProMaster 1500 allows up to 4,000 pounds for a maximum payload. The ProMaster 2500 moved up to 4,230 pounds and the newest ProMaster 3500 is up 240 pounds to 4,680 pounds of maximum payload. The Ram ProMaster boasts Best-in-class maximum-payload, way more than the Ford Transit and Mercedes-Benz Sprinter.
With a greater maximum towing capacity, up to 6,800 pounds for the 1500, the 2019 ProMaster is definitely stronger the previous model year and only costs $30,195 (plus destination fee) for the 2019 base model. The 2019 Ram ProMaster also costs significantly less than rivals Mercedes-Benz Sprinter and Ford Transit. When it comes to adding a new commercial van to your fleet, just know the latest Ram ProMaster now performs with greater strength and payload capacity at a friendly cost for owners.
More Ram, Please
Ram fans can show off their Ram ProMaster like never before with the addition of the RAM script on the front of the grille for certain trims. Already boasting the Best-in-class cargo height, width and lowest floor height, the Ram ProMaster has introduced the 126-inch wheelbase that includes a low roof for the 2500 trim. The 3500 trim can have a low or high roof for the first time ever. Best of all, Ram will include three configurations in this years lineup.
Find Out Why the Ram ProMaster is Ideal With a Test-Drive
If you want to see for yourself, stop by Miami Lakes Automall and we'll help you with any buying, selling, leasing or trade-in offers. We're proud of the Ram ProMaster and will help you find any option you need for your business. Come back for any maintenance work on any vehicle you go with or your current vehicle.
* Our professional staff will be able to do your repairs, oil changes and other upkeep all at the same place. With an appointment , you're on your way to having your vehicle running in top shape again. We look forward to providing a wonderful customer experience for you soon! *
Previous Post New Google Android Auto Features Coming Soon Next Post 2018 Ram Limited Tungsten Edition – Rugged Luxury