2018 Ram 1500 vs 2018 Chevrolet Silverado 1500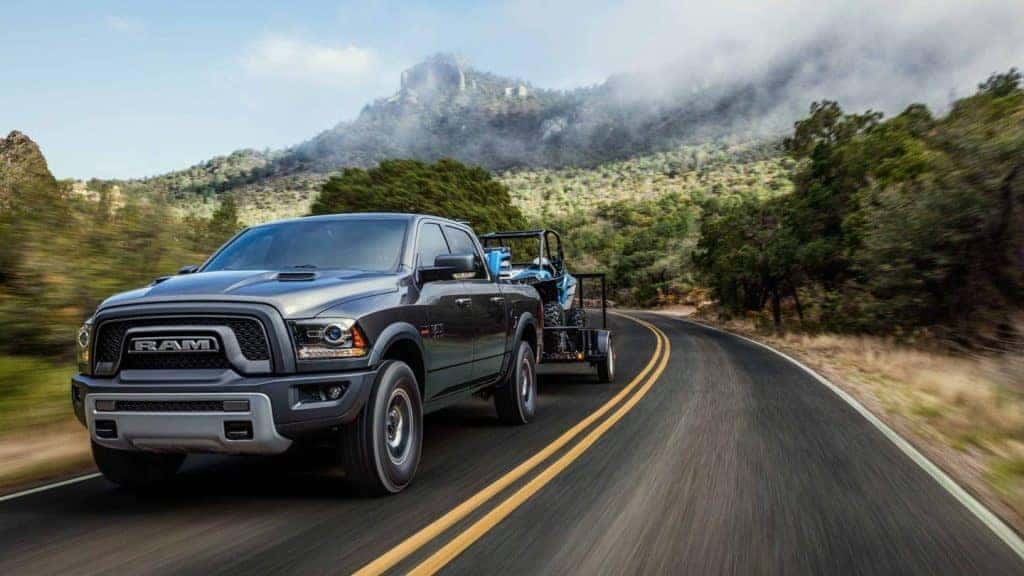 With the 2019 Ram 1500 coming out soon, and the pricing having been announced, we thought this would be a good time to do a comparison. At Miami Lakes Automall, we sell seven brands, including the top-selling truck brands, Ram and Chevrolet. To keep things fair however, we'll match up both 2018 models when looking at their power and capacities. After all, we all know the specs to look for are their capabilities.
Configurations
First things first, let's clearly define the configuration of each truck. The highest trim on the 2018 Chevrolet Silverado 1500 is a High Country with a crew cab and four-wheel-drive. It is also available with a short truck bed or standard truck bed. To give both trucks the best chance, we'll go with the standard 178" or 6'5" truck bed. That means for the 2018 Ram 1500, we'll also go with a crew cab, also available with two truck bed sizes, and the Limited trim (the highest trim level), and we're hooking it up with a 6'4" truck bed and a 4×4 drivetrain.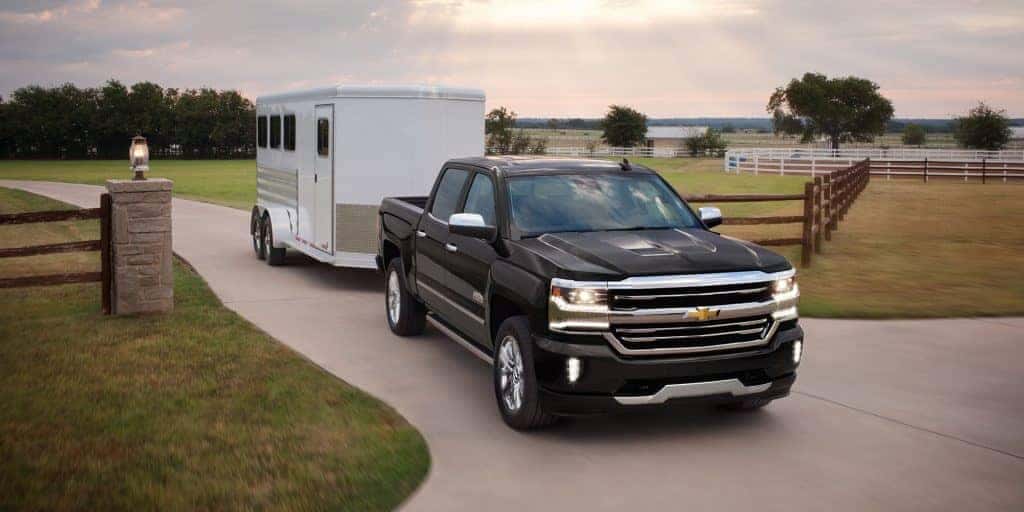 Power
With only two engine options on the 2018 model, the Ram 1500 Limited is powered by a 5.7-liter V8 HEMI® engine with MDS and VVT. "MDS" stands for "Multi-Displacement System", a technology that shuts off half of an engine's cylinders when coasting at a steady speed; for example, if cruising at 60 mph, four of the engine cylinders found in the V8 will be turned off to conserve fuel economy. "VVT" stands for "Variable Valve Timing" technology, a popular process used by automakers today to alter the frequency of an engine's cylinders valve lift event to increase the vehicle's performance. Together, the 5.7-liter HEMI V8 can deliver 395 horsepower and 410 lb-ft of torque, and offers a fuel economy of 15 mpg in the city and 22 mpg on the highway.
Possibly unknown, the Ram 1500 actually has off-road performance. The 2018 Ram 1500 Limited comes with four-corner air suspension and a front and rear stabilizer bar. When it comes to the capabilities of the 2018 Ram 1500, it can carry a payload of 1,510 pounds and a maximum towing capacity of 10,140 pounds.
Now for the 2018 Chevrolet Silverado 1500 High Country trim, it's powered by a 5.3-liter EcoTec3 V8 engine with VVT. "Ecotec" is a brand name engine by General Motors, known originally as an all-aluminum inline-four engine. Later the Ecotec was used for one of the V8 engines available on the Chevy Corvette. Although both trucks come with a V8 engine optimized with VVT, the Chevy truck's smaller engine displacement is less powerful than Ram's 5.7-liter engine. The 5.3L produces 355 horsepower and 383 lb-ft of torque, and it gives the Silverado 1500 a fuel economy of 16 mpg in the city and 22 mpg on the highway.
There is no mention of off-road capability for the 2018 Chevrolet Silverado 1500 High Country, but with four-wheel drive, one can suspect it can go off-road if necessary. There are however four different capacity levels depending on the size of the rear-axle, ranging from 3.08 to 3.73. Going with the 3.08, the standard towing capacity is 6100 pounds, but with the Max Trailering Package, that number goes up to 10,700 pounds. The 3.2 axle has a max towing capacity of 12,000 pounds – wow, that's sure a large jump! The 3.42 rear axle and 3.73 rear axle reach their best towing capacity with the Max Trailering Package, sitting at 10,700 pounds and 16,700 pounds, respectively. Without the Max Trailering Package, in the same order, the towing capacity drops to 9100 pounds and 15000 pounds.
*
That about sums up both trucks in terms of power and capabilities. Are you looking for something a little more off-road capable or is towing power the name of the game? Depending on your answer, you may be looking at the 2018 Ram 1500 Limited or the 2018 Chevrolet Silverado High Country. Let us know what you prefer on Miami Lakes Ram . *
* Photo Source/Copyright: RamTrucks.com/Chevrolet.com *
Previous Post Ram 1500 Engines VS Ford F-150 Engines Next Post The 2019 Ram 1500 Pricing Announced