UK Helps Preserve Epping Forest with the Mitsubishi Outlander PHEV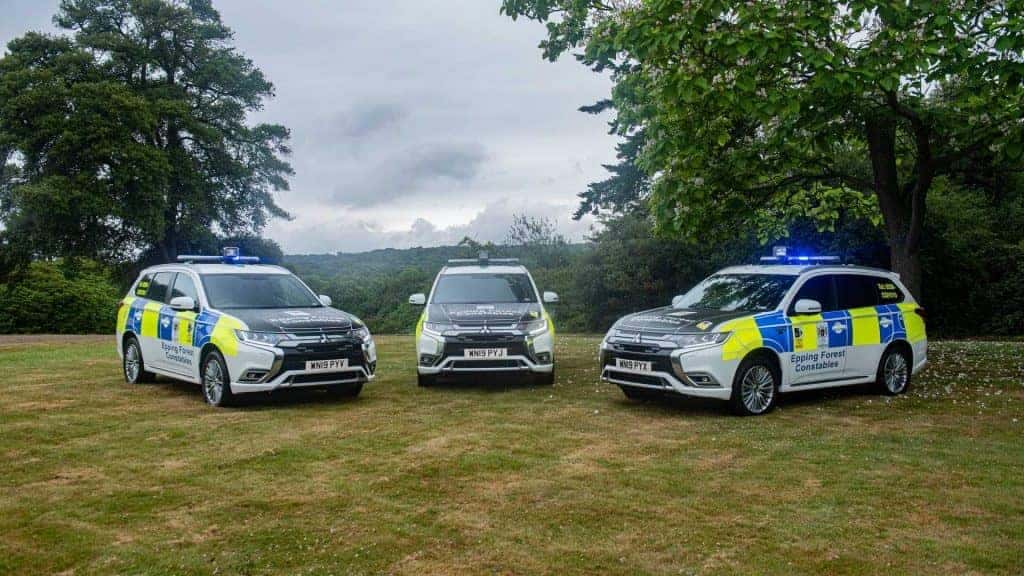 It's pretty interesting how in recent years, the people of South Florida have been slowly becoming more and more aware of the natural agriculture that once was, and many Universities and colleges are starting to teach classes that educate students on the history of Florida. It's amazing to think all of South Florida was once just everglades. What happened? Just like Floridians are looking for ways to preserve what agriculture is left, the UK is doing the same. Recently, the City of London Corporation made a deal with Mitsubishi Motors to utilize three Mitsubishi Outlander PHEV units as part of their goal to eventually have an electrified fleet for preserving and maintaining Epping Forest, a treasure of woodlands in London.
In the spirit of preserving agriculture, the City of London Corporation set a goal of being the first UK authority to have a fully zero-emission fleet. Although a plug-in hybrid electric vehicle isn't a zero CO2 emission vehicle when driven on average, the beauty of a plug-in hybrid electric vehicle, or PHEV, is that most PHEVs offer consumers the ability to only drive on electric power provided by the larger lithium-ion battery. When driving on electric power alone, a consumer can get an all-electric range of up to 28 miles with the Mitsubishi Outlander PHEV.
This is perfect for the Forest Keepers of Epping Forest. Imagine park rangers, but in the UK. The Forest Keeper team protects the Forest and assists the public during their visits to Epping Forest. Epping Forest is 5,900 acres, approximately 12 miles long, and from one end to the other, the woodlands are covered with grassland, rivers, ponds, and varying levels of elevation. To help maintain the woodlands as well as assist visitors in a more sustainable way, the small fleet of Mitsubishi Outlander PHEVs will help the Forest Keepers preserve Epping Forest and its agriculture.
"These new vehicles will help our Forest Keeper team protect the Forest and assist the public in a more sustainable way. We are committed to minimizing our impact on the environment and these vehicles were the best choice for us to handle the demands of conserving this ancient woodland. Epping Forest is known as the green lungs of London, and these vehicles will help us to make sure it stays that way. Our ambition is to have a zero-emission fleet as soon as possible by removing, replacing or retrofitting any non-compliant vehicles." – Graeme Doshi-Smith, Chairman of the City of London Corporation's Epping Forest & Commons Committee
Isn't that nice? The "green lung of London". In an effort to reduce the amount of CO2 emissions Epping Forest is exposed to, the City of London Corporation is using PHEVs as the main mode of transport. On a Mitsubishi Outlander PHEV, able to drive 28 miles on electricity alone, a Forest Keeper could cover the span of Epping Forest twice without emitting a single gram of CO2. It's a great step in the right direction.
Would you like to do your part and go a little green to help preserve South Florida's natural agriculture? Come to Miami Lakes Mitsubishi and check out the Mitsubishi Outlander PHEV today.
Photo Source/Copyright: insideevs.com
Previous Post Mitsubishi Expands Disaster Recovery Program Overseas Next Post Mitsubishi Eclipse Cross Recognized for S-AWC Overseas