The IIHS Rates the 2024 Mitsubishi Outlander as a TOP SAFETY PICK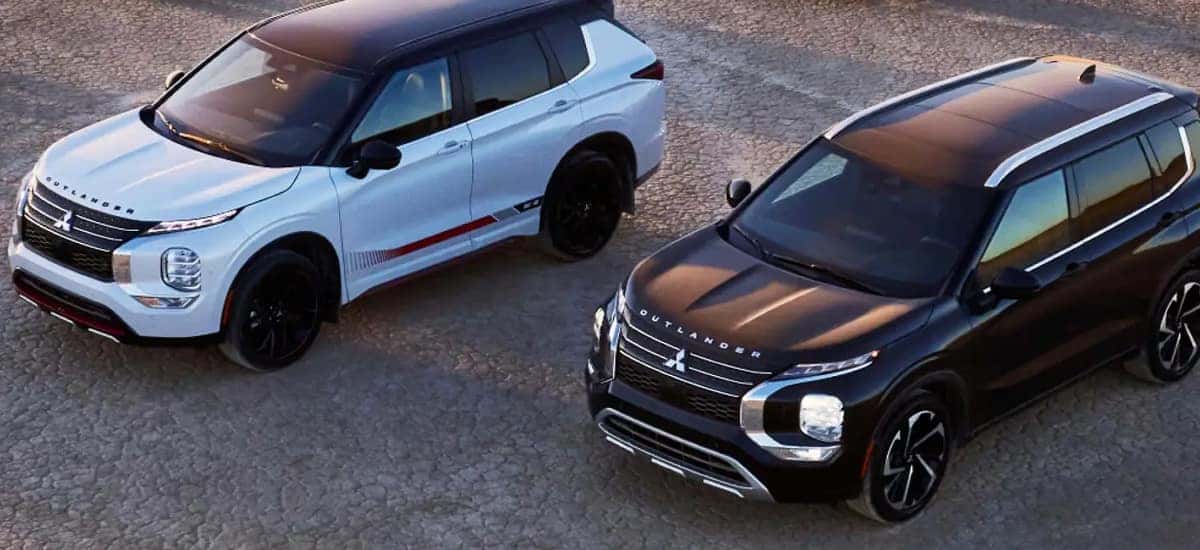 With the mass market of family and passenger cars out there, it can be tough to choose one that's undeniably safe. Even if a vehicle passes the high standards set by the National Highway Traffic Safety Administration (NHTSA), that doesn't mean it's safe. It just passes the test to be safe enough to drive. To really get a sense of whether or not a vehicle is safe, there are third-party organizations like the Insurance Institute for Highway Safety (IIHS). Testing vehicles for crashworthiness for every model year, the IIHS reports on vehicles and how well they can handle a crash. For the 2024 model year, the Mitsubishi Outlander received a TOP SAFETY PICK (TSP) rating, the second-best score it can receive from the IIHS.
"Crashworthiness" may sound like an odd word. It sounds like we're calling a vehicle worthy of being in a crash, but it's more like, if in an auto incident, what vehicle would keep passengers safe? To test this, the IIHS has an updated list of tests to find the answer to this question. These tests are the small overlap front: driver-side test, small overlap front: passenger-side test, moderate overlap front test, and an updated side impact test. When it comes to the rating scale, the IIHS rates a vehicle with either Poor, Marginal, Acceptable, or Good for each test. The 2024 Mitsubishi Outlander not only received a "Good" rating for each test, but it also receive a "Good" rating for its LATCH child seat safety and its standard-equipped headlights. Usually, the latter would be tricky for the IIHS, only received a "Good" rating for upgraded headlights.
The IIHS also looks at whether or not a vehicle has strong advanced safety systems in place. With a large collection of advanced safety features, including forward collision-mitigation system's vehicle-to-pedestrian daytime performance. The IIHS will also rate systems on another scale, grades as Basic, Advanced, and Superior. The 2024 Mitsubishi Outlander earned a "Superior" rating. To receive a TOP SAFETY PICK + rating, a vehicle must receive a "Good" rating on all four tests, plus a "Superior" rating on the advanced safety systems. So, why did the 2024 Outlander only receive a TSP?
Here's where we think the IIHS got a little too strict. Usually, it only grades a vehicle based on its crashworthiness testing and its advanced safety systems. The IIHS will also give some notes for its decision. Upon further review, despite the introduction of thorax airbags to protect the head and neck of the driver and front passenger, the IIHS also gave the Outlander an "Acceptable" rating for side impact. Well, which is it? "Good" or "Acceptable"? Based on past reports, the 2024 Mitsubishi Outlander should've received a TSP+. Perhaps the updated tests have some sub-standards that also must be met, leading to the TSP rating instead. We can only see the "Acceptable" rating on the body structure and cage, which seems ludicrous, given the automaker's proud Reinforced Impact Safety Evolution (RISE) body construction design.
To receive a TSP rating is still a worthwhile accomplishment, even if the IIHS can't seem to make up its mind. Still, stricter safety standards will ensure how safe a vehicle really is. Regardless, not every vehicle that meets the NHTSA safety standards will pass the tests set by the IIHS. To receive a TSP, the 2024 Mitsubishi Outlander SUV is for sure a safe vehicle to drive.
Want to find your new Mitsubishi? Find the 2024 Mitsubishi Outlander at Miami Lakes Automall.
Photo Source/Copyright: Mitsubishi Motors