Mitsubishi Motors Introduces Real-Time Digital Configurator for Outlander PHEV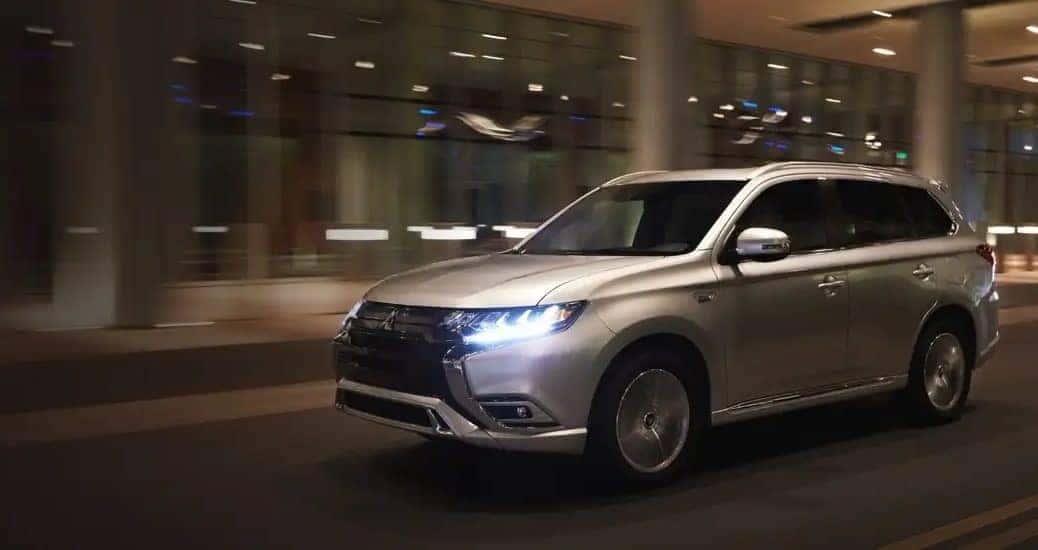 Mitsubishi Motors has been working on its new electrified lineup more than ever, especially with its new "Challenge 2025" business strategy. Doing many industry-firsts with its Outlander PHEV, like being first vehicle to ever be revealed to a global audience via Amazon Live, the automaker is going even further to solidify the PHEV as its current flagship model. The newest industry-first for Mitsubishi is thanks to its existing partnership with ZeroLight to launch a world-first real-time cinematic configurator experience.
"Our goal is to elevate the customer experience with every interaction a consumer has with the brand. Enhancing that experience through digital innovation is both a competitive advantage and a customer benefit…Through our ongoing partnership with ZeroLight, we can now offer a smarter, more compelling and connected way for consumers to shop and purchase Mitsubishi vehicles. It dovetails nicely with our existing ClickShop digital showroom experience and is the latest evidence of our drive to lead the industry through advanced technology." – Kim Ito, MMNA V.P., Marketing
A two-phase project, when the new Outlander launched in 2022, ZeroLight powered an interactive real-time 3D experience that allowed customers to explore their new Outlander while watching it drive along five stunning virtual environments. That's phase one. Now, making the Outlander PHEV the new flagship model may be questionable with recent sales, plug-in hybrid SUV was initially in high-demand. Reservations for the then-new 2022 mode reached 75-percent of its goal in 24 hours, and achieved 236% of the reservation goal by the end of the period for preorders.
Phase two is all about configuration. Building on the interactive real-time 3D experience, consumers can change the colors, trim levels, and factory accessories of the Mitsubishi Outlander Plug-in Hybrid. This time, instead of five different environments to take away from the configurator, the digital Outlander PHEV will be travelling along a photorealistic mountain pass. Any changes the consumer makes to the plug-in will then show up in real-time as the vehicle keeps driving. This experience is meant to give consumers a better idea of what their Outlander PHEV will look like on the road. Plus, after finalizing their choices, consumers get access to a personalized interactive microsite that will provide generated images and videos of their chosen vehicle.
Mitsubishi Motors is just the first stop. Engineered by an advanced data layer, Mitsubishi and its partner agencies will also soon be able to make use of this project to personalize every customer journey for every model in the lineup. It's just the beginning of many creative opportunities Mitsubishi has in store to delight potential consumers who may have a little trouble when it comes to visualization. This consumer experience is also said to be seamless because the ZeroLight technology is web-based, and the digital presentation is streamed in real time from the cloud versus the processing speed or power of the device the consumer is interacting through.
As the automaker continues to make use of innovative digital tools to drive sales and empower its marketing, we can expect to see more interesting consumer experiences. Want to keep up with Mitsubishi Motors? Follow along with us on Miami Lakes Automall social media.
Photo Source/Copyright: Mitsubishi Motors