Time for Halloween and Trunk or Treat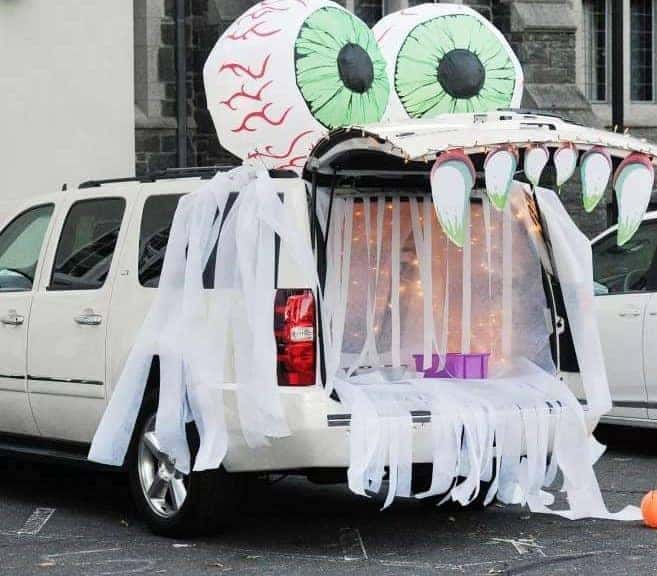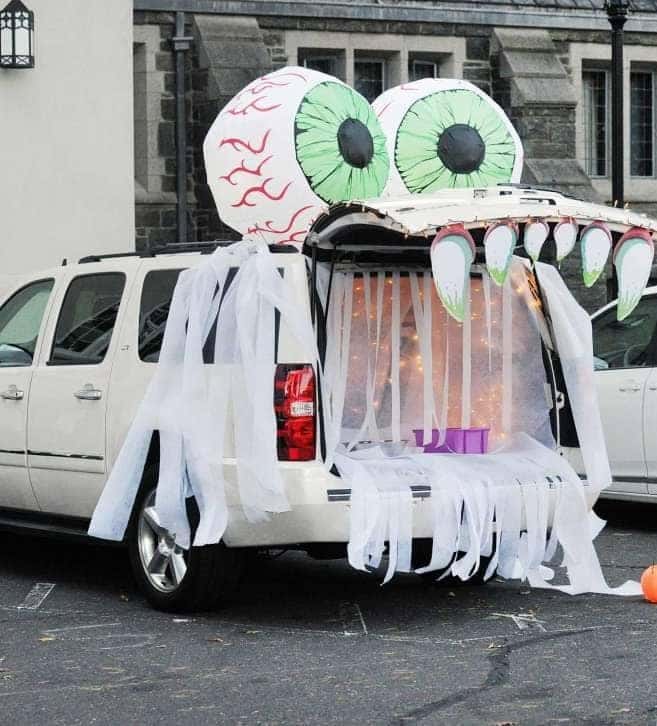 Isn't Halloween just the best? Dressing up, letting loose, having or giving a good scare, and a few laughs with friends. Well, that's how it is for those of us who are also of drinking age – not that anyone needs alcohol to have fun. That being said, what about youngsters? Even younger – like, kids who are trick-or-treating for the first time and don't need to go home with PTSD 'cause some hooligan with a crazy clown mask jumped out from the bushes or they got caught in the crossfire of a rotten egg throwing match. So how can a parent ensure that their child has a memorable and enjoyable first Halloween? How about 'rounding up other parents and family friends with kids and hosting your Trunk or Treat?
What IS Trunk or Treat?
Having been around for several years and still making traction, there are some of us who don't know about Trunk or Treat, especially if we don't have kids of our own. Trunk or Treat also isn't as literal as it sounds – jeez, really who came up with that name, this involves kids and a trunk? Getting past that, Trunk or Treat is all about offering children a safe way to enjoy trick-or-treating and give parents peace of mind that their child isn't getting suspicious candy, harmful objects, or maybe even treats they're allergic to while collecting the goods.
Some people will host a tailgating party or get the neighborhood together for a block party. Another good idea is reserving a space at the local park or even a campsite for some spooky ghost stories after dark. Then, everyone in attendance should have a vehicle decorated with the trunk open and filled with candy. Although the bare minimum is just showing up with a car and candy, it's better to get into the spirit of things. Just look at the car above – the owner turned it into a monster with large gaping jaws just by adding some balloon eyes and fake teeth to the bottom of the trunk (works best with a hatchback).
Now, what do we do about the kids who are a little older? Well, unless they're going door-to-door or holed up playing video games, making this a kid-friendly event could also be a family-friendly event. Get everyone together to dress up as a theme or put together a haunted walk. This is the perfect time to get creative.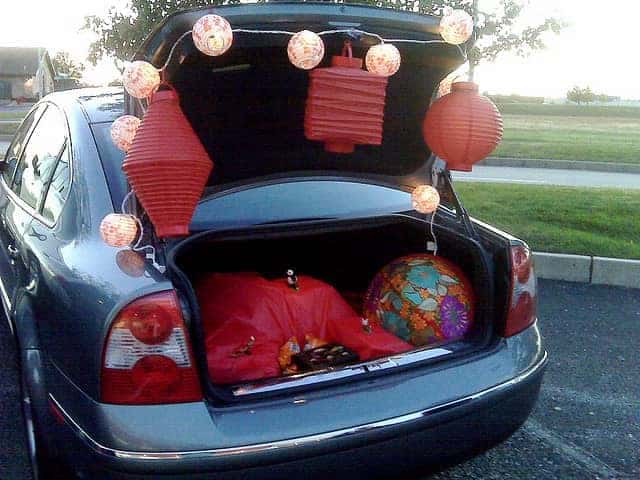 Where to Start?
Luckily if a fan of Kia Motors, then you may already know they have many vehicles to choose from, and many of them offer a lot of ways to decorate one's vehicle for a night of Trunk or Treat. Something as simple as the Kia Soul with its hatchback trunk and decorations would do. Of course, if one of the many new owners of the 2020 Kia Telluride , that SUV is so huge, someone could make use of it as part of the haunted trail – just make sure the keys aren't left around. Plus, nearly every Kia Motors vehicle comes with an UVO infotainment system, and that means a chance to play some Halloween-themed music or sound effects to add to the already spooky vibe.
Feel like getting into the Halloween Spirit of Trunk or Treat? Show us your decorations and share on Miami Lakes Kia social media .
Photo Source/Copyright: Greenwich Time and Pinterest
Previous Post Learning-Based Smart Cruise Control Coming to a Kia Motors Vehicle Near You Next Post Kia Optima Renderings Look Insanely Cool