The Roomy Kia Telluride is Perfect for Pet Proofing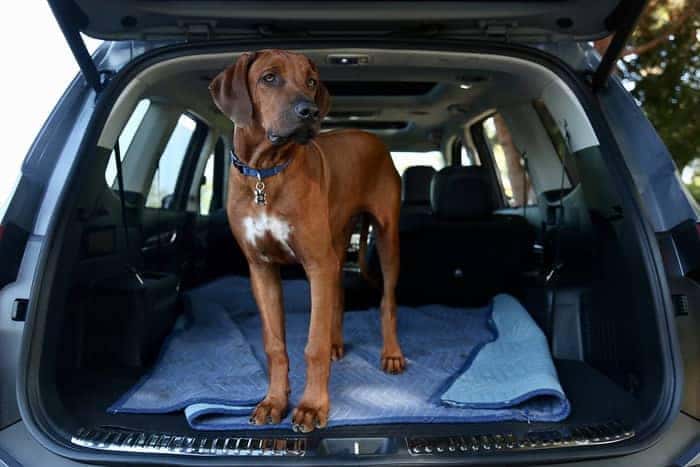 Ah, the seasons are changing and winter is fast approaching. All over the country, even here in South Florida, it's getting colder and in-between shopping trips and from the office to the parking lot, some of us can't wait to get into the warmth of our cars. For those of us with families, kids can't wait to hop in, no matter what dirt – or snow – they may track in. The same goes for pets, and with the old school tradition of buying a puppy for the holidays, there are sure to be a handful of consumers out there looking for a little extra room and some helpful tips on pet proofing their vehicle. Why not take a look at the roomy 2020 Kia Telluride?
The 2020 Kia Telluride is the largest SUV in the Kia Motors lineup. With three rows of seats, able to sit up to eight people including the driver, and the option to change the configurations of the cabin for cargo space, there's plenty of room to stretch out. There's plenty of legroom in every row and for those who want to keep larger dogs in the back row, it's easy to get in with the push of a button that tilts and slides the second-row forward.
When it comes to Pet Proofing , potty training a new pup is the first thing on the list. No poopers in the SUV. As the dog grows, it may no longer fit in someone's lap while still being safe, and that's why training it to sit in a designated space should be the next step. This will also increase the safety of the passengers, keeping the dog from hopping onto laps unexpectedly. Just be sure to pull over and be mindful of pet needs, or you'll end up with a wet lap.
While talking about safety, this is pet-proofing we're talking about. How do we keep the car safe? It's all about coverage and knowing where to apply it. Nose prints and slobber build up quickly with curious dogs. Investing in some seat covers to keep seats clean are a great help and can even aid in training pets where to sit while in the car. Dogs are known to also lick everything they can and that includes windows. Grab some plastic bags or clear plastic wrap to keep the windows covered but visibility high so you can keep them from smudging. If in a car with leather upholstery, many pet stores sell nail caps – most dogs may not need these but feline friends definitely do. Lastly, putting down some towels or easy-to-wash floor mats around the cabin floor can keep the interior clean no matter what accidents may happen.
For getting in and out of the car, most dogs have no problem, but this is the large Kia Telluride SUV. Nothing wrong with getting an easy-to-use pet ramp to help keep your critter's joints strong or just make it easier for them to get in. Most ramps are cheap and foldable for easy storage. If looking to secure one's pet while inside the car, take a look at also getting a pet harness . They can be found in most pet stores and are designed not only to keep your pet in place but also protect in the event of a collision.
Have any other ways to keep your car clean with pets? Share your tips on Miami Lakes Kia social media . You can also find the roomy 2020 Kia Telluride when you stop by Miami Lakes Automall.
Photo Source/Copyright: Miles Branman/The Manual
Previous Post A Look at the New 2021 Kia Optima Next Post 2020 Kia Telluride Named SUV of the Year by Motor Trend