New Partnership for Hyundai, Kia, and Uber Air Taxi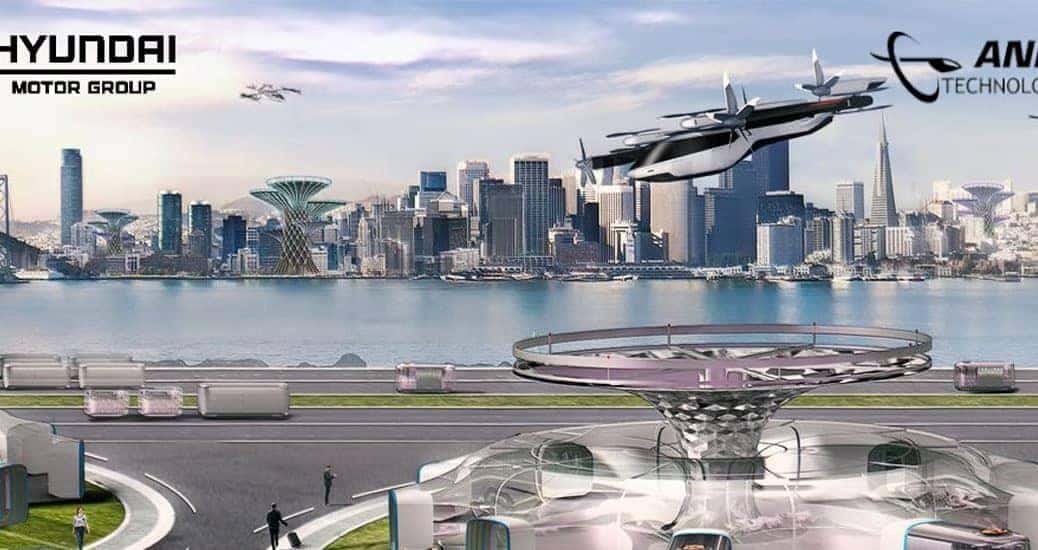 It's been a while since we talked about the Urban Air Mobility group started between the Hyundai Motor Group, Kia Corp, and Uber of all things. The partnership debuted an air taxi during the 2020 Consumer Electronics Show in early January. It was just before the Coronavirus went global, the auto industry shut down temporarily, and manufacturing plants every where needed to reorganize how to work in new conditions. So we can understand not hearing much about this air taxi for over a year, we get it. Thankfully, Kia Corp is always surprising us with some good news, and the Urban Air Mobility Division of Hyundai Motor Group announced today a new partnership with ANRA Technologies to move forward with the air taxi project and enter the advanced air mobility (AAM) industry.
Yes, the Uber Air Taxi sounds a little nuts. How long did it take people to trust perfect strangers to drive them from A to B? And some of the crazy stories that surfaced, yikes. Are people going to trust perfect strangers to fly them through the air? Well, we do it every day – we just overlook the fact that commercial airline pilots are complete strangers because they have a uniform and a license to fly an airplane. Surely, a program of sorts will be instated and a network of licensed Uber pilots will be put together.
"We are pleased to partner with ANRA Technologies to begin building toward the safe and efficient integration of AAM into existing airspace…As an emerging mobility solution, it is critical diverse parties work together to co-create the AAM ecosystem, including its necessary digital and physical infrastructure. ANRA brings a unique background of operational history in the drone services sector that will help define the operating environment for all AAM vehicles." – Pamela Cohn, chief operating officer, Urban Air Mobility Division of Hyundai Motor Group
ANRA Technologies is a leading international provider of end-to-end drone operations and air traffic management. Able to work with unmanned system operators and airspace managers, the ANRA's SmartSkies microservices have been able to provide the critical support required for complex AAM operations, and working with a company that knows the ins and outs of this industry is a strong addition to the Urban Air Mobility Division. Working with AAM airspace management for urban air mobility aircraft to easily scale and adapt to any region in the world, the ANRA can help get all the regulations and rules covered before trying to launch another Moller SkyCar – that went nowhere fast…
Providing a comprehensive platform of microservices with SmartSkies, companies involved in air space can find solutions for mission planning, strategic deconfliction, tracking and monitoring, constraints management, authorization, and registration. SmartSkies is also the only airspace solution provider on commercial airways for both NASA and European Union/EASA AAM initiatives. Once again, that's a win for the Urban Air Mobility Division of Hyundai Motor Group when it comes to working on the air taxi.
Of course, there is some competition out there. Daimler (Germany), Toyota (Japan), and many other startups like Lilium, Airbus, Zunum Aero, Skai, and Blackfly have been kicking it for years, and some of these personal aircrafts look just about ready to go. Some are claimed to be easy to fly without a license – boy, the waiver and terms of conditions on that one is going to be its own novel. Keep up with all the news on personal aircrafts and the Uber Air Taxi in partnership with Hyundai Motor and Kia Corp when you follow us on Miami Lakes Automall Kia social media .
Photo Source/Copyright: Kia Media
Previous Post Kia Upgrades the Soul for 2022 Next Post Inside Sources Leak EV KIa Telluride