The Latest on the 2016 Kia Optima
Kia has continued to produced vehicles that surprise and impress, and it seems like they're going to do that once again with their upcoming 2016 Kia Optima. The vehicle offers some impressive features and specs, including an eye-catching exterior, a powerful engine, and a roomy interior. To top it all off, it also is accompanied by a very reasonable price tag.
_Before you head out to a Kia car dealer , see why you may want to opt for the 2016 Kia Optima… _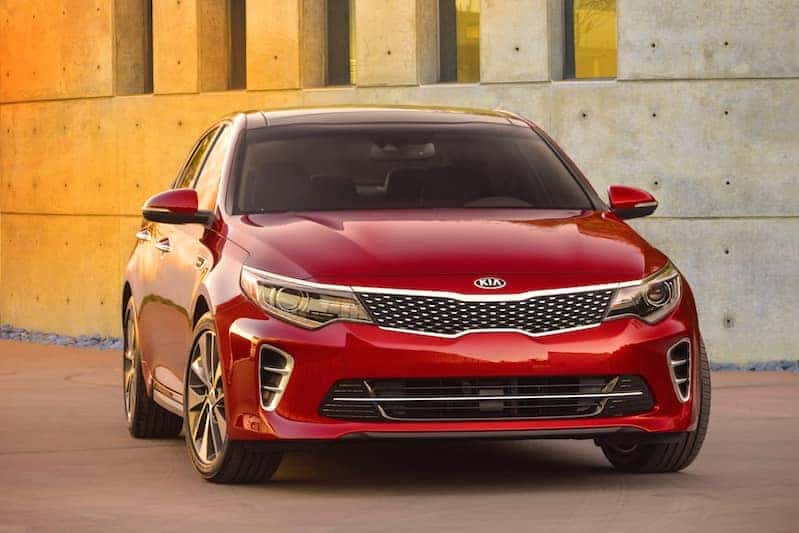 The brand is trying to shake off the "cheap South Korean brand" image, writes Mark Phelan of the Detroit Free Press ( via USAToday.com ). Instead, they wanted to be viewed as a producer of "elegant, desirable cars," and they're well on their way based on the reported specs of the 2016 Kia Optima.
Among the chief changes is the increase in interior room, as the Kia is expected to offer one of the roomiest cabins in the class. As Phelan notes, the passenger space has increased to 104.8 cubic feet, with the trunk expanding to 15.9 cubic feet. The body has increased 0.4 inches in length and 1.2 inches in width, while the wheelbase has grown 0.4 inches. As the writer points out, this increase in size will result in better head, leg and shoulder room.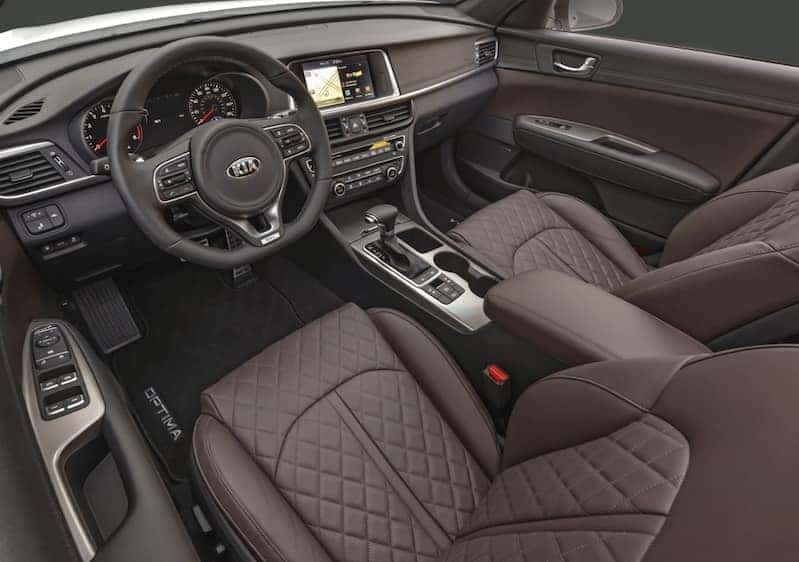 The company has also included a new 1.6-liter turbocharged four-cylinder engine featuring a seven-speed dual clutch transmission. Phelan is adamant that the dual clutch shifts itself, and he found the system was "smooth and effective." The motor is expected to produce 178 horsepower. Potential buyers can also opt for the 2.4-liter engine (capable of delivering 185 horsepower) and 2-liter turbo (with 245 horsepower). Of course, the brand is also planning on a future hybrid-electric version of the car.
The standard Kia will come in around $21,840, which would make it one of the least-expensive midsize sedans on the market. For those consumers who want the 2016 model with all the available amenities, they'll have to dish out $35,490, which is still quite the bargain.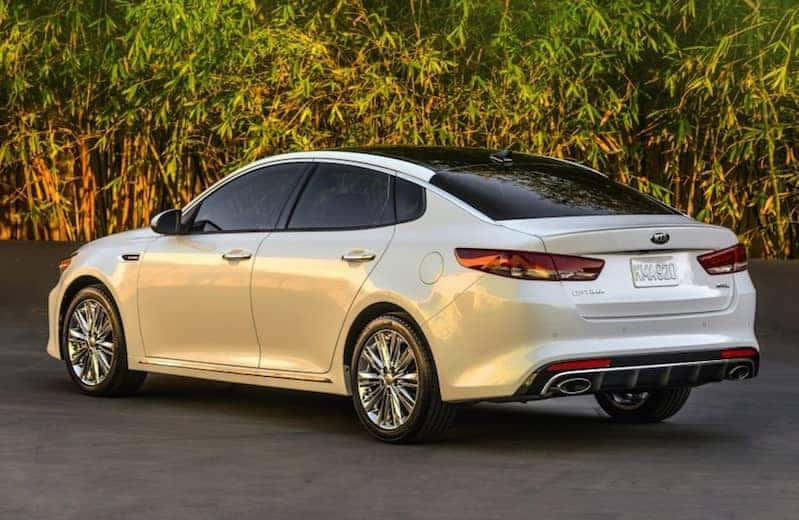 What did we tell you? The 2016 Kia Optima should be one of the best car's in the company's 70-year history. Sure, those are certainly high expectations. However, the recent report should do nothing but make us excited for the future of the company.
If you're too amped up to hold off on the upcoming 2016 Kia Optima, head down to Miami Lakes Kia and check out their selection of vehicles. You could be driving off the lot in a 2015 Kia Optima in no time!
Previous Post 2015 Kia Trail'ster Concept: An Off-Road-Ready Soul Next Post Lease a Kia: Best Deals on 2015 Models