Kia Offers Six Months of Access to AllTrails+ App on 2023 and 2024 Kia Seltos Models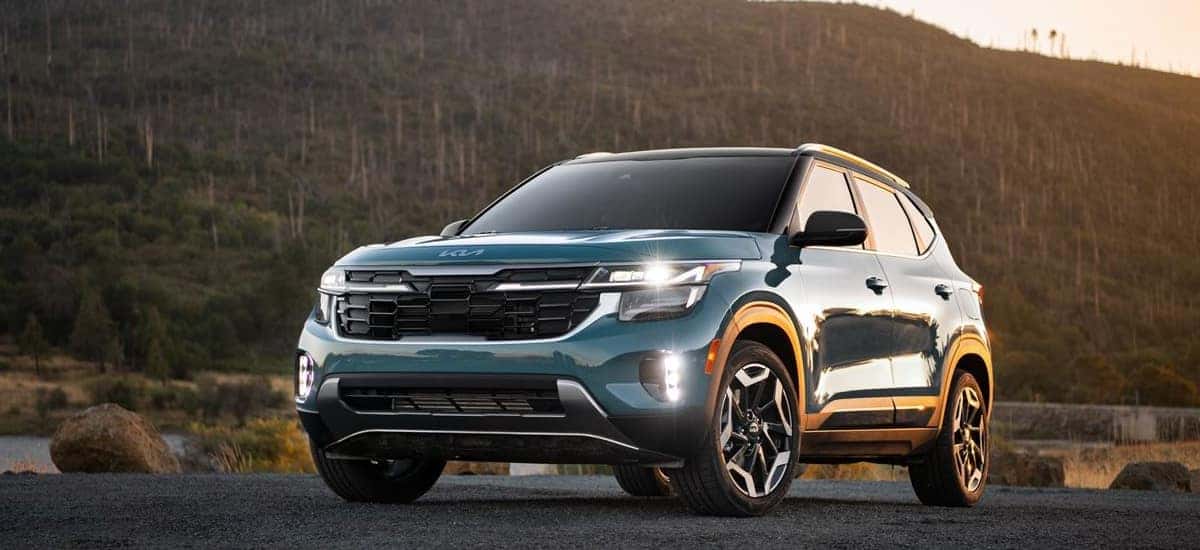 With the influx of electrified and battery-electric vehicles (BEVs) heading to the auto market, the industry is changing. Consumers who don't need just mobility, and seek adventure with their automobile are sometimes wary about the range a BEV can provide, if it can tough it out like a gasoline-powered engine. Automakers continue to impress us with BEVs, but sometimes, it's hard to give up a favorite. A few years ago, the Kia Seltos hatchback first came out, and it turned heads in every direction. Arriving with a new refreshed look for the 2024 model year, Kia America is celebrating the lifestyle model by teaming up with the AllTrails+ app for a life of adventure.
"The compact but capable Kia Seltos SUV is for those who take their outdoor activities seriously and with the AllTrails+ app, they are sure to expand their horizons even further – literally and figuratively…Whether they're heading out for an afternoon hike or planning an extended visit to one of our national parks, the Seltos combined with the AllTrails+ app will be their go-to guide to new adventures." – Russell Wager, vice president, marketing, Kia America
Unfamiliar with the name AllTrails? The AllTrails+ app is known as today's premium outdoor and adventure trail app. Offering consumers plenty of features, they can save time, stay safe, be prepared, and never miss a turn when planning their next outdoor adventure. Are we camping? Or maybe a nice, long hike.
The AllTrails+ app platform can also insight new adventure, helping users find and explore new trails, connect to routes, and provides navigation tools in case people feel a little lost. A sort of network, AllTrails+ users can also see reviews and photos from other AllTrails+ users. With trail coverage on all seven continents and within every country, AllTrails+ is the world's largest and most trusted global exploration app. The 2023 Kia Seltos can also get you there.
Designed with new and distinctive elements, the Seltos introduces the new X-Line trim to its lineup. Way back in 2019, the Kia Corporation (then Kia Motors) was going through a change. The automaker had a new focus for its lineup, and three new series of vehicles were introduced: GT, X, and the Designer Collection. Most performance vehicles come with a GT-Line, like the Kia K5 GT, and its 1.6-liter 4-cylinder turbocharged engine, able to generate 180 horsepower and 195 lb-ft of torque. The EX Designer Collection seemed to pitter out, but the X-Line remains.
Said to be a more rugged trim for models that offer the X-Line, we can already get a good look at what the X-Line for the 2024 Kia Seltos offers. A new front grille with a unique design, front and rear skid plates, a two-tone roof, 18-inch alloy wheels with a Gloss Black Finish, heated mirrors with LED turn signals, and LED Daytime Running Lights and taillights make up the exterior. Equipped with all-wheel drive, the Seltos X-Line is powered by a 1.6-liter 4-cylinder turbocharged engine, able to generate 195 horsepower and 195 lb-ft of torque. Inside, two 10.25-inch dual panoramic displays (an instrument cluster and an infotainment touchscreen, come with navigation, Kia Connect, Apple CarPlay and Google Android Auto. The package finishes off the new style with interior LED lighting.
Want to get behind the wheel of a car made for adventure? Find the new 2024 Kia Seltos at Miami Lakes Automall.
Photo Source/Copyright: Kia Media