Kia Motors Releases Info About Next-Gen 2021 Kia Sorento Hybrid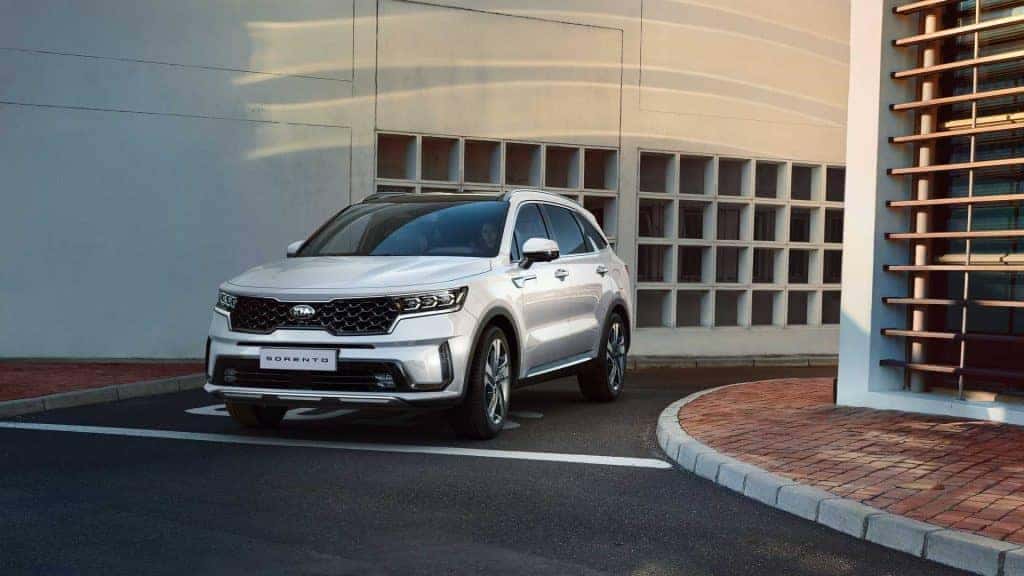 With the current state of the world being slowly taken over by COVID-19 panic, businesses in every industry are starting to feel the effects. Automakers are stressing over how the pandemic will affect sales, production, and the workers of their factories. Auto shows, many of which we look forward to every year, have been cancelled. To make up for this, some automakers are debuting future vehicles ahead of time, like Kia Motors debuting the new 2021 Kia Sorento in late February/early March. Going into a new generation, this will also be the first-generation model of a Kia Sorento hybrid. We know how well Kia Motors can take a regular vehicle powered by an internal combustion engine and turn it into a hybrid, plug-in hybrid electric vehicle (PHEV), or a fully electric vehicle. Just look at the Kia Optima and Kia Niro and how well Kia Motors transformed these vehicles into electric counterparts.
2021 Kia Sorento and Hybrid Differences
We all know the most obvious differences between a normal vehicle and a hybrid vehicle. The former is powered purely by an internal combustion engine, gasoline and air, to move the car forward. Assuming the 2021 Kia Sorento keeps the same powertrain options, the standard gasoline-powered SUV will come equipped with either a 2.4-liter DOHC I-4 engine able to generate 185 horsepower or an available 290hp V6 engine. The former comes with an electronically controlled six-speed automatic transmission, and the latter comes with an electronically controlled eight-speed automatic transmission. Things change a bit for the hybrid variant.
Not solely powered by gasoline and air, the hybrid Kia Sorento has a powertrain that combines a 1.6-liter turbocharged gasoline direct injection engine with a 1.49-kWh lithium-ion polymer battery pack (that powers a 44.2-kW electric motor). Together, this powertrain can generate up to 227 horsepower and 258 lb-ft of torque. One option, the power is channeled through a six-speed automatic transmission and a transmission-mounted electrical device that allows the power to be sent to all four wheels with less effort on the powertrain. Yes, it seems that the 2021 Kia Sorento hybrid comes standard with all-wheel drive, an option only available on the previous 2020 Kia Sorento SUV.
There's talk of a plug-in hybrid variant of the Kia Sorento also being released later in 2020, but that was before the pandemic hit. Plans to release the 2021 Kia Sorento and hybrid are still a go for the European market, but the new Sorento for the North American market is waiting on Kia Motors West Point, Georgia, manufacturing plant. Whether or not production continues and the model is released on time is yet to be seen.
Other differences between the new 2021 Kia Sorento and its hybrid counterparts are possibly slim. No need to change the style, it already looks great with a signature tiger-nose grille, new LED headlights, and chrome detailing that refines the boldness of the SUV. Technology options will possibly also remain the same, with a 10.25-inch touchscreen infotainment system that incorporates audio-visual navigation and Bose speakers to play music or navigate the streets. The 2021 Sorento also comes with a wide range of advanced safety features, available depending on the trim level. These include a blind-spot view monitor, surround view monitor, blind-spot collision-avoidance assist, adaptive cruise control with stop and-go-function, forward collision and avoidance assist, and more.
Keep an eye on all the good news Kia Motors has to offer when you follow us on Miami Lakes Kia social media .
Photo Source/Copyright: Motor1.com
Previous Post Kia Stinger – Sports Car of the Decade? Next Post New Info on the 2020 Kia Niro EV