Kia Makes Its First Steps Toward Self-Driving Cars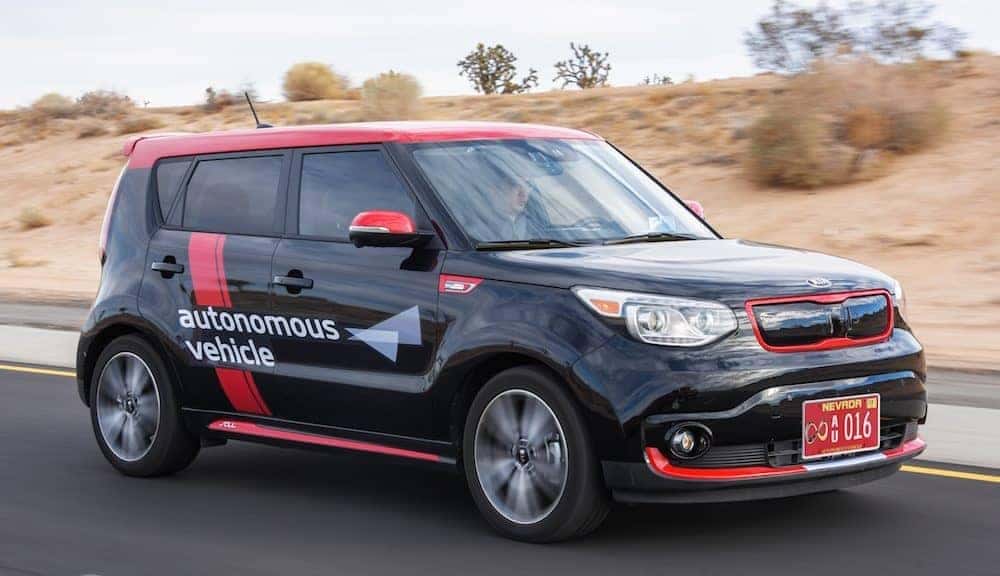 When we think of vehicles that are going to carry us into the future, we think about a DeLorean, or maybe something electric with a fancy logo. But with notable recent steps made toward expanding and improving the use of autonomous technology, there's a very good chance that vehicle of things to come might be one nobody expected: a Kia.
Earlier this year, Kia announced its new "drive Wise" brand, a line of Kia vehicles exclusively designed for autonomous driving. Trust us – these aren't the vehicles you'll be seeing at your Kia dealers, Miami .
Unveiled at the 2016 Consumer Electronics Show in Las Vegas in January, the Drive Wise lineup represents Kia's commitment to its evolving Advanced Driver Assistance Systems technology as well as its stated goal of manufacturing partially autonomous cars by the end of the decade, and fully-autonomous vehicles by 2030. Kia is now dedication $2 billion to the project by 2018, and has been granted a license to test out their autonomous Kia Soul test vehicles on Nevada public roads around Death Valley.
For those as excited as we are about the rise of autonomous driving tech, this is a huge step for this Korean carmaker. The Drive Wise brand will introduce intelligent safety technologies to the already-excellent lineup of Kia vehicles and promises to introduce some of the most exciting vehicle options in the near future to both reduce the number and severity of accidents and fundamentally change the way in which drivers interact with their vehicles.
If anyone's as excited as we are about the evolution of autonomous Kia vehicles, then come with us as we take a closer look at this impressive new technology that could seriously revolutionize our daily driving.
Advanced Safety Technology
Utilizing some of the most sophisticated autonomous driving technology available today, the Kia Drive Wise vehicles boast a powerful array of cameras, radar and LiDAR detectors, and sensors to give the vehicle a full 360-degree sense of what's around the vehicle. Using this, it can perceive its location on the road and autonomously work to do things like stay in lanes on the highway, safely pass other drivers, follow at a safe distance, stop in the face of an emergency, and remotely park itself – all without driver input.
Because these Kia vehicles can react to changing road and driving conditions faster than a human, Kia hopes to reduce the number of accidents and injuries caused as a result of human error. This could mean a total shift in our experience on the road, and a much lower rate of car accidents as a result.
A New Kind Of Driver Interaction
To further ease connectivity on the road and to better allow the driver to make good use of their time spent driving with autonomous technology, the new Kia Drive Wise vehicles also feature state-f-the-art driver interaction technology. This includes everything from gesture control and fingerprint sensors to smart device connectivity, all of which eases communication between the driver and the vehicle for a more seamless driving experience.
While it will likely take years before this technology is perfected and commercially produced, it's just so exciting to see the future of driving unfolding right before our eyes. Plus, with the reliability and popularity of the Kia brand behind it, we wouldn't be surprised to see this technology take over in the coming years – and we don't intend on missing out when it does.
Previous Post Kia Launches Autonomous Drive Wise Car Technology Next Post The 2016 Kia Soul Goes Electric With an EV Model