Kia has a Light Tactical Vehicle in the Army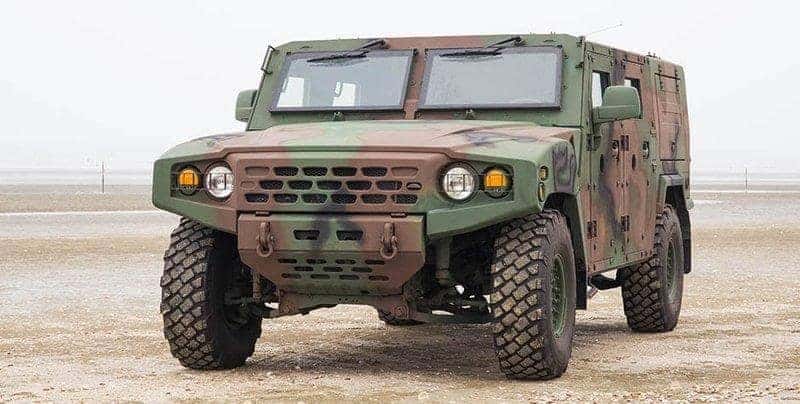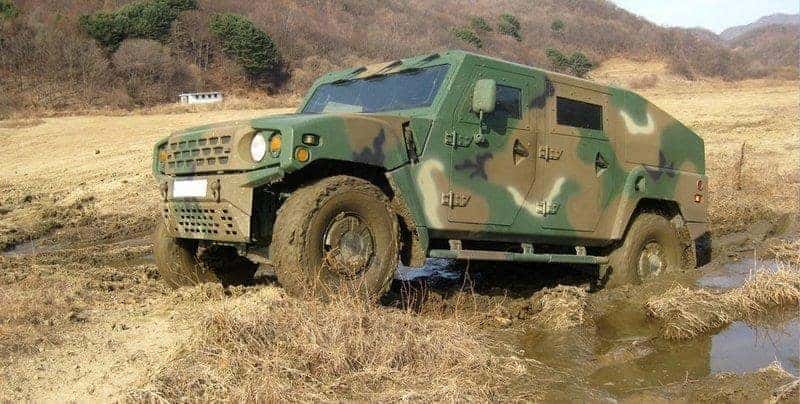 Remember back in spring 2017, when the news about Kia Motors getting a hydrogen fuel cell vehicle by 2020 hit? It was sure something, and it sounds like a great idea if made practical. Basically, picture a car engine that runs on water. Add a little electrolysis, and we got hydrogen. Cars powered on natural resources, oh we can imagine the sudden rise in water bottle prices and people opening their own business by selling filtered tap water. Why make a car that puts the oil companies in bankruptcy right? Speaking of industries that make a lot of money off our tax dollars, Kia is also joining the Army.
Like Chevrolet that created a hydrogen fuel cell vehicle, a modified Chevrolet Colorado, for the U.S. Army, Kia Motors also wants a bite of the camouflaged pie. It's hidden, but real, unlike the cake that's a lie. How does Kia do this? Well, apparently, although a niche market, the demand for military vehicles is increasing every year. With how armored some of those units are, we can only imagine the dent in fuel efficiency when carrying a platoon of soldiers, equipment, and weaponry.
Surprise, surprise, Kia Motors has been in cahoots with the Army for awhile now. Currently in its third generation, the Kia Light Tactical Vehicle was built for military activities on a modular platform for a variety of configurations on two wheelbase lengths. This means the vehicle platform is subdivided and can be independently used in different systems, kind of like the Google phone that could be taken apart and turned into anything before they canned the project. All-in-all, it's a great design choice for the Army, needing to switch things up in all kinds of situations.
To combat the fuel efficiency, Kia put a 225 horsepower turbo diesel engine in their tactical vehicle. Able to generate 360 lb-ft of torque, the payload capacity is seven tons, or 14,000 pounds. Not bad – that's pretty common for heavy duty pickup trucks in the auto market today. Riding on an all-wheel drivetrain, and paired to an eight-speed automatic transmission, the Kia Light Tactical Vehicle can climb 60-percent gradients – whatever that means…it means it can climb up pretty steep slopes, according to this graph.
Your guess is as good as ours as to what all that means. We're writers, not mathematicians. And who can trust those guys with their imaginary numbers? Square-root of "i", pfft.
Back to Kia, their tactical vehicle can also wade through water as deep as two-and-a-half feet. That gives it a couple of applications for crossing terrain and ferrying people across. Judging by the picture below, it can also get pretty muddy. Does anyone have a hose?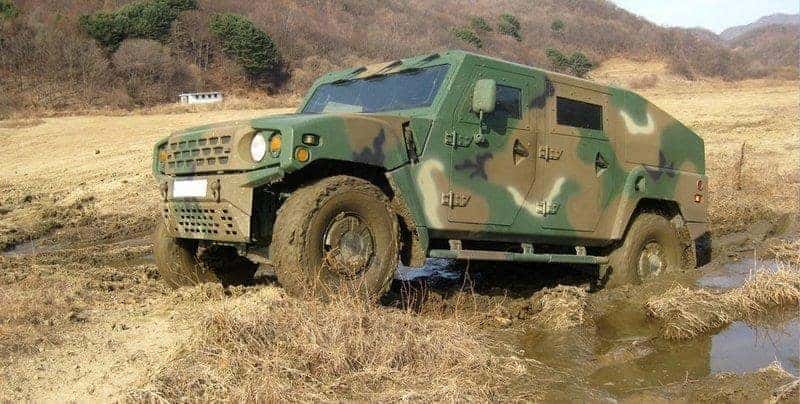 It would seem a lot of automakers are working with the Army actually. First it was Jeep, Chevrolet joined in with their Colorado, and Kia has this Light Tactical Vehicle. There's also a company from Venezuela that manufactures a vehicle called the UR-53AR50, a Russian company builds the Tigrm, a Spaniard manufacturer offers the VAMTAC, and the once FCA-owned Italian manufacturer Iveco produces a vehicle called the Light Multirole Vehicle. Even automaker Lamborghini tried their hand with the LM002.
Why get involved in the military? Easy. They're exclusive vehicles, the profit margins are high, and orders are always made in bulk. Why wouldn't an auto company try to get a military contract?
Let us know your thoughts on Miami Lakes Kia social media .
Photo Source/Copyright: TopSpeed.com
Previous Post News About the Kia Niro EV Fuel Efficiency Next Post Kia Motors Works on New Drivetrain Transfer Case