Kia is Entering the Crossover Auto Race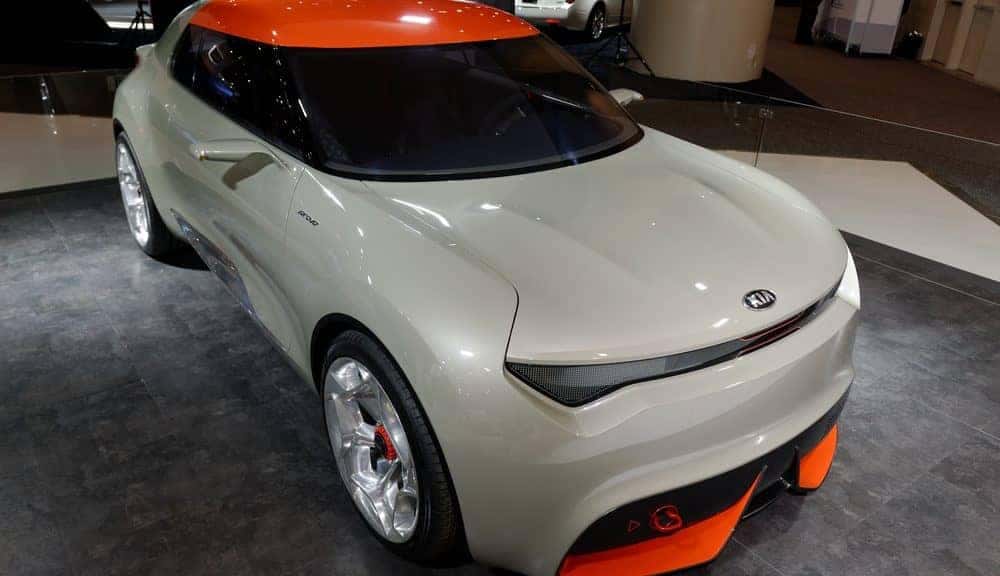 Brimming with the abilities of a sport utility vehicle (SUV) whilst also featuring the mobility and handling characteristics of a hatchback for makes crossovers a highly sought after models. Since CUVs have become so popular, many manufacturers have been getting in the CUV game, and now, Kia is jumping into the crossover market with their own vehicle.
In recent years, Kia has been making noise and this is just another example of how they're making waves in the auto industry. Their crossover utility vehicle (CUV) is currently under wraps, and the whole project is quiet, but there are reports of it resembling the Kia's old Provo concept car. If that's anything to go by, it's bound to look appealing (baby, got back!)
The crossover market has become a competitive one as of late, and it's no secret why. Driver's today want to have a multi-function vehicle? A CUV is great for the solo driver who likes to travel and carries a lot of cargo, but it's also a nice option for the family unit to get from point A to point B. The only problem Kia is going to be facing is how having a crossover will affect the sales of their other models.
Every auto brand has a car model that brings home the bacon, their personal "favorite" that makes the big bucks. When introducing a vehicle such as a CUV that is not the norm for a brand, they're taking a chance on losing sales for their top-seller due to interest in the new baby in the bin. Most drivers will most likely wait a bit for the reviews, but those that are fans of Kia may be quick to jump into a new Kia crossover once they hit the lot.
Despite such risks, Kia can also benefit greatly from this automotive endeavor. With crossovers becoming an increasingly important and popular in the auto market, it's important for a manufacturer to jump on the horse before it leaves the stable.
**
Photo credit/source: Shutterstock/Zoran Karapancev; Copyright: Zoran Karapancev **
Previous Post Kia Wins 20th Annual Vehicle Satisfaction Awards Next Post Kia Optima Hybrid, Soul EV and Niro: 3 Fuel Efficient Kias