Kia Develops Security for Keyless Cars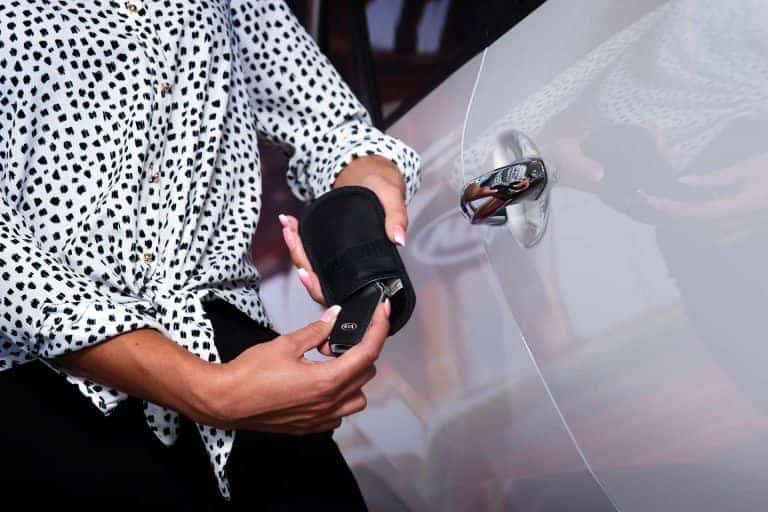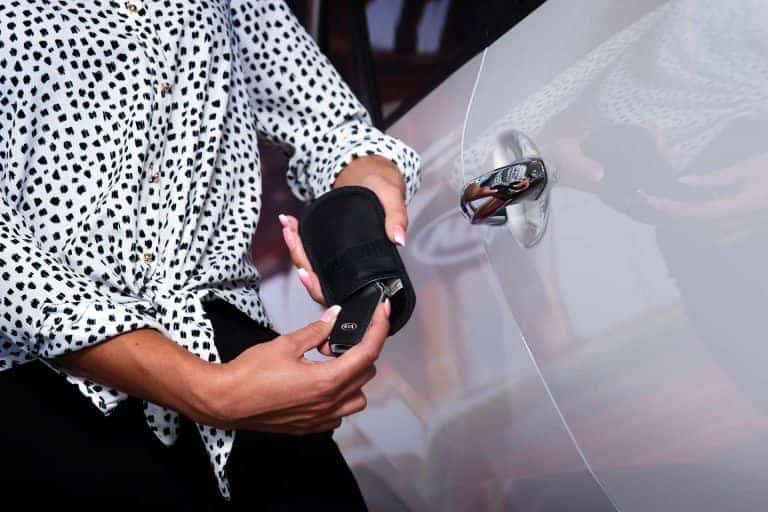 Cybersecurity isn't just something computer owners have to worry about these days. It's a growing concern with smartphones and automobiles with smart-phone integration. Although somewhat far away, one day, automakers will have to find ways to protect consumers from a hacker taking control of an autonomous vehicle. Today, consumers are still concerned about losing their keys, and with most modern vehicles only requiring a key fob, if you lose your keys you can say goodbye to your car! That's why Kia Motors just launched a simple utility for consumers who are always misplacing their keys.
The KiaSafe
They're calling it the "KiaSafe", a case designed by Kia Motors made to protect modern cars from the technology used by car thieves to break into vehicles. With key fobs acting as the gatekeeper to starting the engine, the KiaSafe case acts as a second layer of security. Today, if a car thief obtains an owner's key fob, they can use relay attacks to pick up the frequency of a keyless entry system and then gain access to their target.
Thatcham Research, a UK-based research center similar to our Insurance Institute for Highway Safety (IIHS), is UK's only not-for-profit organization based around the safety of vehicles. Recently, Thatcham conducted security tests on the keyless entry systems of new cars. During their testing, three of the seven cars studied were found to be vulnerable. With this, auto manufacturers took notice and looked into their own security systems.
Kia is aware of the vulnerability of cars equipped with keyless entry systems and knows car thieves have developed ways to get around the more advanced anti-theft systems available on the market. To combat this, Kia designed the KiaSafe to act as a Faraday cage. Ever hear of it? A "Faraday cage" or "Faraday shield" is an enclosure used to block electromagnetic fields. In this case, the KiaSafe itself is metal, and by encasing the key fob in the case, the devices car thieves would use to carry out a relay attack is nullified.
Pretty nifty. We haven't heard of this type of auto theft much, but according to Kia Motors, the attack isn't a global instance and has been mostly seen in the UK as of late. Regardless, that doesn't mean consumers should be lax when it comes to the security of their vehicle. Taking precautions about protecting one's car is always the first line of defense.
"We encourage owners to adopt protection behaviors as advised by the police – such as not leaving keyless entry fobs in the front door lock of their home or close to windows – and to use the KiaSafe to ensure their key fobs are rendered safe from hacking." – Kia Motors UK customer experience manager David Hart
This may not be a global threat for auto consumers, but if the technology is there, then it's only a matter of time. Kia Motors continues to work on the security as well as the safety of their vehicles. The KiaSafe is currently going on sale in the UK for £9.99. No one says consumers from the states can't purchase one though – it's a cool idea, nonetheless.
Learn more about what Kia Motors is working on when you follow Miami Lakes Kia social media .
Photo Source/Copyright: carscoops.com
Previous Post 2020 Kia Soul Receives Top Safety Pick+ from IIHS Next Post 2020 Kia Telluride VS 2020 Cadillac XT6