HMG and Kia Launch New Pilot Program for the Visually Impaired Overseas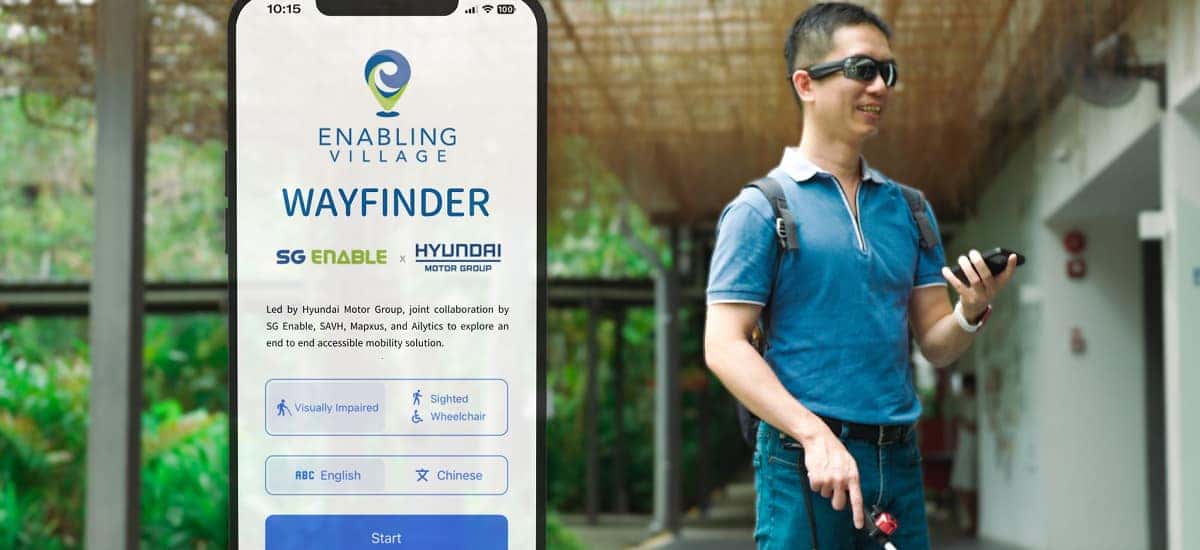 The Hyundai Motor Group (HMG), parent company of the Kia Corporation, has introduced some interesting technology concepts and products in recent years. Going full force with purpose-built vehicles (PBVs), the group launched Niro Plus, a robotaxi service, before moving onto service-oriented PBVs, like a hospital on wheels. The conversation then turned to software-defined vehicles (SDVs) and talks of a "Smart City" concept. Hyundai has a vision for the future, and speaking of vision, HMG recently launched a pilot program in Singapore to help persons with visual impairment navigate their environment.
"In order to realize a smart city where every citizen can enjoy the freedom of mobility, it is necessary to develop an end-to-end mobility solution that supports the entire movement process, from pre-boarding to post-boarding of a vehicle…To make fundamental changes that achieve our goal, it will take collaborative efforts across the entire ecosystem, including the public and private sectors, not just by a single company." – Hyeyoung Kim, Vice President and Head of Smart City Innovation Group at Hyundai Motor Group
Back in 2020, during the 2022 Consumer Electronics Show, HMG and Kia highlighted the concept of purpose-built vehicles with personal mobility; an air taxi service, autonomous vehicles picking up and shipping deliveries; and people in mobile structures that could be designed for more purpose than driving from point A to B. The "Smart City" concept will need to change city infrastructure and design. For the past few years, the Kia design philosophy has been "Opposites United", mixing natural shapes with geometric ones. The "Smart City" concept follows similar guidelines, building cities around nature, such as recreational forests and parks. A three-pillar plan, personal mobility is again a large part of the "Smart City" concept.
In partnership with SG Enable, the focal agency for disability and inclusion in Singapore, and the Singapore Association of the Visually Handicapped (SAVH), HMG designed the new program. Marking the second phase of its Universal Mobility Project to better serve persons with disabilities and offer smart mobility solutions, the program with SG Enable follows the launch of EnableLA in 2021 in Los Angeles, California, made to provide transportation to consumers with mobility barriers via wheelchair-accessible Hyundai Palisade and Kia Telluride SUVs. The pilot program for the visually-impaired will be making use of SG Enable and SAVH resources to conduct research on the mobility solution and service requirements for auxiliary applications, followed by research and possibly development of devices that can also link with vehicle-based services or apps.
Piloted at Enabling Village, the first inclusive community space in Singapore dedicated to integrating persons with disabilities, and managed by SG Enable, the pilot program will be conducted over a ten-week testing period. Participants with visual impairment are recruited and given a trial to test the navigation solution and send feedback and data to be used for future mobility designs. From what we can gather from the PR, it sounds like HMG may make use of its previous Niro Plus robotaxi service, and implement them with an update that responds to ride hails from the eventual app for the visually-impaired. Definitely inclusive in mobility for all.
Want to stay up to date on what HMG and Kia are working on next? Follow along with us on Miami Lakes Automall social media.
Photo Source/Copyright: Kia Media